Flat 20% Off + Stitching & Shipping offers*
Rated
4.2
out of 5 based on 3206 reviews on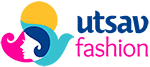 Most Searched Categories
Popular Searches
Popular Collections
Zari Work Collection
As low as $87.20 Regular Price $109.00

As low as $262.40 Regular Price $328.00

As low as

$50.40

Regular Price

$63.00

As low as $341.60 Regular Price $427.00

As low as $94.40 Regular Price $118.00

As low as $262.40 Regular Price $328.00

As low as

$72.80

Regular Price

$91.00

As low as $224.00 Regular Price $280.00

As low as

$84.80

Regular Price

$106.00

As low as $51.20 Regular Price $64.00

As low as $70.40 Regular Price $88.00

As low as $379.20 Regular Price $474.00

As low as

$107.20

Regular Price

$134.00

As low as $49.60 Regular Price $62.00

As low as $262.40 Regular Price $328.00

As low as

$77.60

Regular Price

$97.00

As low as $308.80 Regular Price $386.00

As low as $53.60 Regular Price $67.00

As low as $120.00 Regular Price $150.00

As low as $153.60 Regular Price $192.00

As low as

$84.80

Regular Price

$106.00

As low as

$92.00

Regular Price

$115.00

As low as

$100.80

Regular Price

$126.00

As low as $30.40 Regular Price $38.00
Want a Golden Touch Of Zari Work Clothing?
It's feels blissful to wear the most exquisite Indian embroidery. Those glistening threads work like midas touch. They transform a dull attire into a grand, shimmering ensemble. It's alive with the most enchanting silhouettes and motifs. Yeah!
Zari work clothing
is that grand and so its impact! The golden or silver threads are handcrafted and woven by Indian craftsmen. And when you don the most exquisite embroidery a gilded aura surrounds you. Its gilded effects make you feel like a royal. And all those around you, regard you for making a statement that's nothing but regal and utterly majestic.
Exclusive Collection Of Zari Work Dresses
So fancying a handcrafted zari work masterpiece for a family wedding? Pick a Kanjeevaram from Tamil Nadu or a Banarasi saree from Varanasi. Kanjeevarams are marked for golden borders and temple motifs. While, Banarasis are among the finest of Indian sarees with gold or silver brocade, fine silk and rich embroidery. Then, there is an amazing collection of our woven sarees that gleam with lustrous zari work. Whether it's a special occasion or a bridal trousseau, add
zari work sarees
to double the grandeur.
Seeking a regal look in silhouettes of salwar kameez? Pick from our mesmerizing collection of Anarkalis, Abaya Style Suits, Straight Cut Suits, Punjabi Salwar Kameez or A-Line ones. All of them shine bright with handmade zari work and make for a stunning statement. Our
zari work lehengas
are as imposing as Taj Mahal. And yeah! There are some masterworks adorned with the motifs of this impressive monument. Other motifs like paisley, peacock, and floral are also available. You have circular, A-Line , Mermaid style, and layered lehengas adorned with a blend of zari work, resham, mirror work, stones and sequins.
Read More