Flat 15% Off + Stitching & Shipping offers*
Rated
4.2
out of 5 based on 3233 reviews on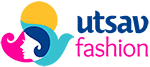 Most Searched Categories
Popular Searches
Popular Collections

DESIGN YOUR OWN
Welcome to the worlds largest online custom-tailoring platform UDesign, where our skilled hands help you design your outfit with a 3-step customization process. What you get is a perfect Fit, your preferred Styling and Adornments of your choice. Bring out the designer in you with UDesign at just a click of the button. We suggest you place your order first and take on the modalities of UDesign subsequently from your My Account at your will and convenience.

We suggest you place your order first and take on the modalities of UDesign subsequently from your My Account at your will and convenience.
Availing of UDesign services is so easy. Just follow the simple steps to get your dream attire.

Step 1
Choose UDesign

Step 2
Measurement

Step 3
Styles

Step 4
Review & Submit
1. Choose Made To Measure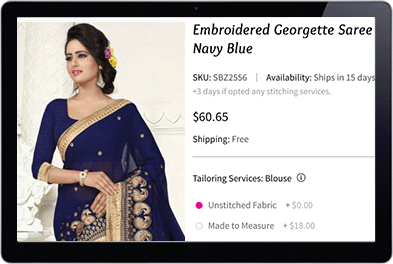 Choose "Made to Measure" on our Product Page under Tailoring Services section. You can do so from your mobile, tab or any device you are browsing with. It wont take long because it has been designed to blend into your busy schedule. Just click on Submit Measurements & log in with your ID to go to UDesign Page.

You are unique, and we mean it. Click Create New to start submitting your measurements. You can create multiple measurements for different attires and designs under distinct names (eg. Blouse Size - Nidhi). Itll save you from the hassle of filling in your measurements again and again for future orders.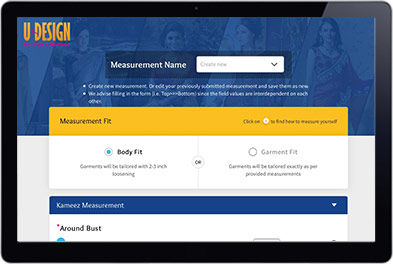 HOW TO MEASURE?
We have made our process simple enough so that you can give your details whether you are at work , travelling back home or even hanging out somewhere. Before you get down to the measurements, do choose Body Fit or Garment Fit to specify the kind of fit our tailors must give you.
Just download our How to Measure Guide & Sizing Form, take a printout and follow the the easy steps to fill your details. Take it home if you want to, you have all the time you need to get the details handy. Remember to keep the printout with you when you are filling the details online.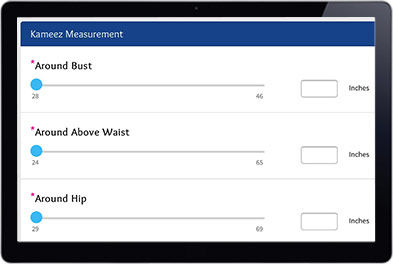 Click here to download the form with How to Measure guide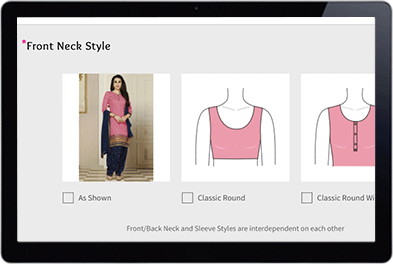 Click here to view all styling options

Now that the basic measurements have been filled up, the next step is to select your preferred Styling. We give you more than 200 styling options, and our Smart Selection System makes sure that only relevant options are available as per your choice resulting in better style and fitting.
Choose your preferred Neck style, Sleeve Length, Neck Depth, Back style, Tassels & Bottom Wear, and the system will automatically provide you all the possible combinations. Smart, isnt it?

Go through the measurements you have filled up and make revisions, if necessary. Only after you are sure of the accuracy of the information, go ahead and submit it. Now... just relax , your custom-stitched garment will reach you as scheduled.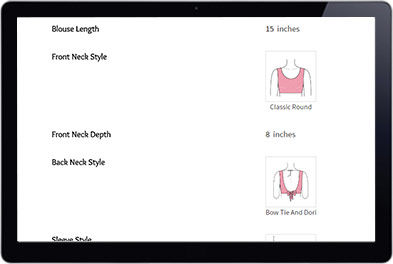 Here are some common queries from our customers. If you also have a similar one, or something different as well, Just click on the link below.

Click here to get all your answers

Team of Stitching Experts
Our decade long experience in stitching Indian attires makes us experts in the nuances of a perfect cut.

The Chief Stylist
The team is led by a Chief Stylist who validates your selected measurements, styling and adornments before bringing it to the table.

Design Specialization
This is our forte. We know what works, whats trending, what suits a certain body shape, what styling is flattering. Trust our experience and expertise here.

Multiple Quality Checks
There is layer after layer of quality checks in place so that the final product is perfect. The cut, stitching and finish is carefully supervised to eliminate errors.