Flat 20% Off + Stitching & Shipping offers*
Most Searched Categories
Popular Searches
Popular Collections
Valentine's Ready-To-Ship Collection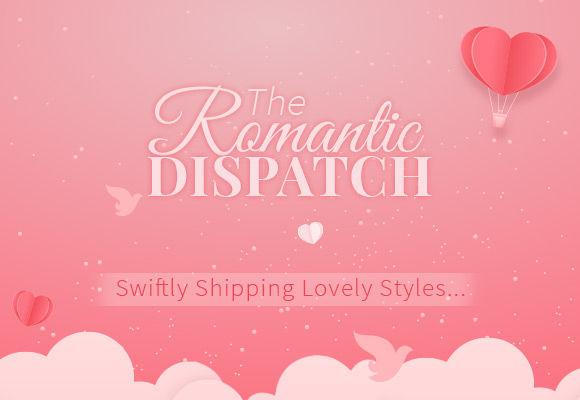 Looking for the perfect Valentine's Day look? Don't worry, you're not late! Utsav is here to save the day. Our Ready-To-Ship collection is full of surprises and romantic fashion that you can get before the 14th of February. From Ruffled Sarees to exquisite Jewelry, the best is here. Hurry! The lovely curation awaits.
Valentine's Gift Guide
Valentine's Day is incomplete without gifts from the special someone. Don't you want to surprise your valentine with a beautiful present? No need to worry! We've curated the most unique and chic gifts for men and women. Explore our collection of Nehru Jackets, Bandhgalas, Dresses, Gowns, etc. Hurry! Claim the best for him/her.
Express your love for him through a perfect Desi gift on Valentine's day. Wrap up the finest Nehru Jackets, Bandhgalas, or Coats & Blazers from Utsav. This stylish gift will bring a big smile to your man's face.
Show her how much you love her by gifting the perfect present. A Desi package of love from Utsav is the best choice. Pick the finest from our galore of Indowestern Dresses, Gowns, and Kurtas. They're going to brighten up her smile and day.
Threads of Love
Love is in the air. Follow its lead & dress romantically for Valentine's Day. Stand out in the crowd, and take ethnic & fusion routes. Yes! Choose from our alluring curation of Sarees with ruffles, floral motifs, sheer fabrics, and Lycra Sarees. A romantic date will become perfect with them.

It's time to add the fluff of love to your favorite ethnic attires with ruffles & tiered additions. Here comes statement Lehengas, Sarees, Salwar Suits, and indowestern to make the task easier for you this Valentine's day.

Valentine's Day is incomplete without the touch of delicate flowers. Why not immerse yourself in a floral fantasy dancing on top of your favorite ethnic styles? From Pakistani Suits to Top-Bottom Sets, everything floral awaits you right here.

Maximize that sultriness on this day of romance. Choose the sheerness of plush fabrics like Net, Chiffon, Georgette, etc. to make fashion statements with a touch of love.

Reinvent love with the flow of Lycra. Embrace the allure of embroideries or prints to look your best on the special day. Pre-stitched drapes are also available for you to claim.