A VOYAGE OF INDIA'S REGIONAL ETHNIC WEAR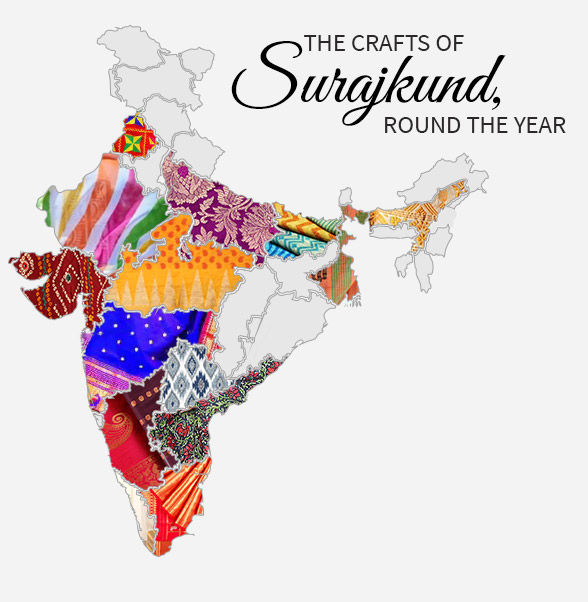 Missing the colors, flavors and textures of your favorite Surajkund Crafts Mela? Come celebrate India's rich and diverse ethnic fabrics, weaves and work at utsavfashion.com. From Bihar's Bhagalpuri Silk to Gujarat's Bandhani, from Kerala's Kasavu to Assam's Muga - here's where to explore the best of India from wherever you are.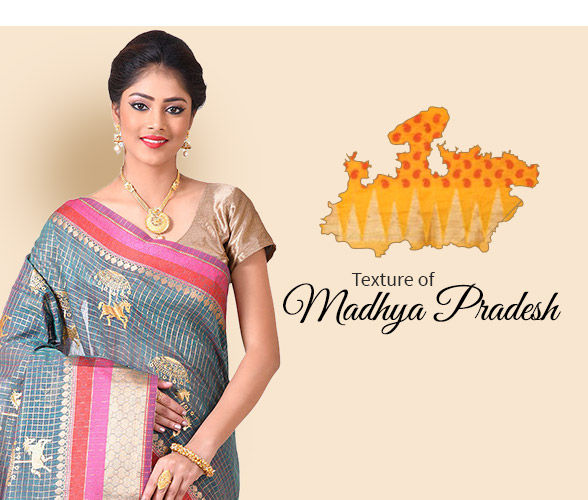 Call it 'woven air' or call it magic. Royal Chanderi of Central India has conquered every closet for its light sheer texture and inner sheen. Our Chanderi Sarees in fairytale hues are so irresistible.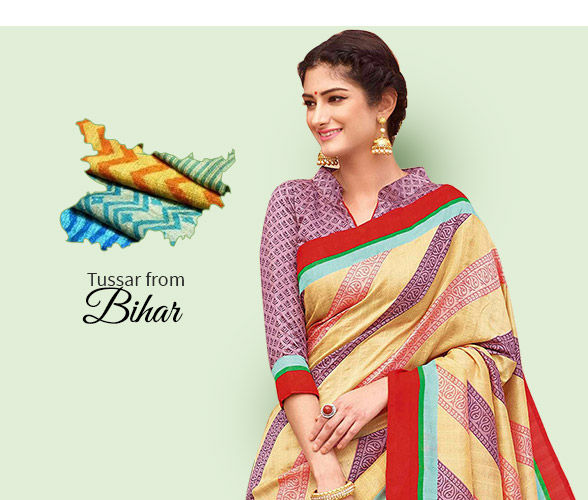 Bhagalpuri Silk Sarees reflect a 100-year old tradition of weaving. The fabric is richly textured, beautifully dyed and have a raw, earthy appeal. Possess the finest from our collection.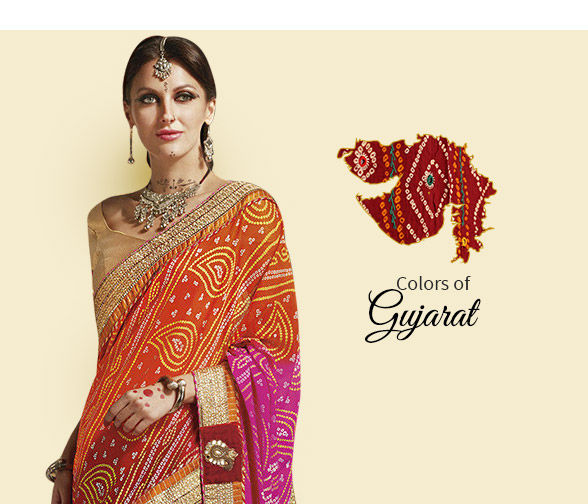 Gujarat's fabled tie-dye textile art called Bandhani can stir up a storm. As Sarees, Blouses, Kurtas or Dupattas, the gorgeous design patterns of white dots in vibrant hues are flaunt worthy.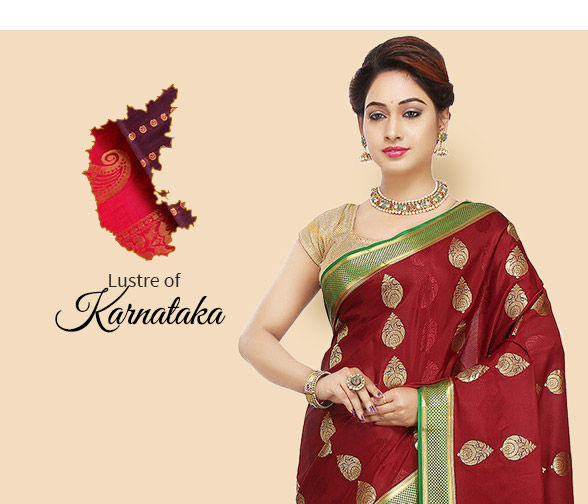 The Deccan state is a reservoir of artistry. Behold the Bangalore Silk and Mysore Silk Sarees - both poetry in pure silk with deep colors and zari work borders. You'll love what we have.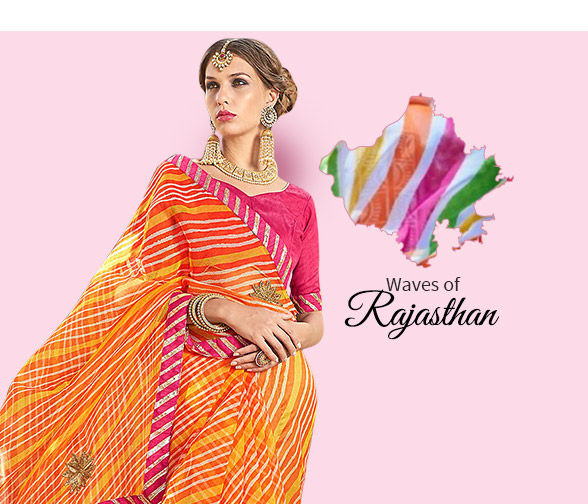 Bright wave patterns in Lehariya Print Sarees is created by a unique tie-dye technique. Gota Patti work is also an age-old art that adorns sarees for festive occasions. Own these Rajasthani marvels.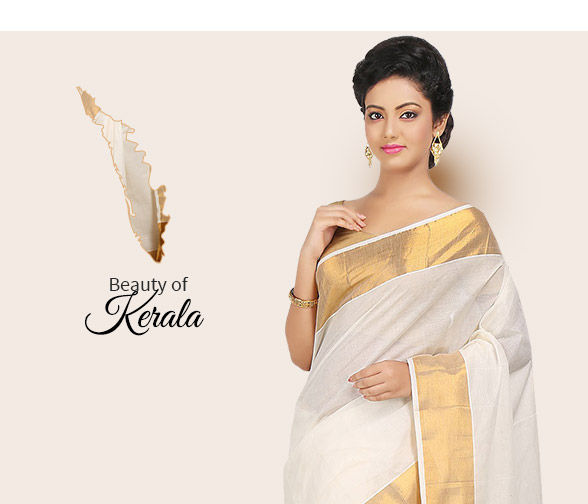 Come Onam and Malayali women are all dressed up in the traditional Kasavu Saree - the cream mundu drape with golden border and temple designs on the pallu. Explore our Kasavus!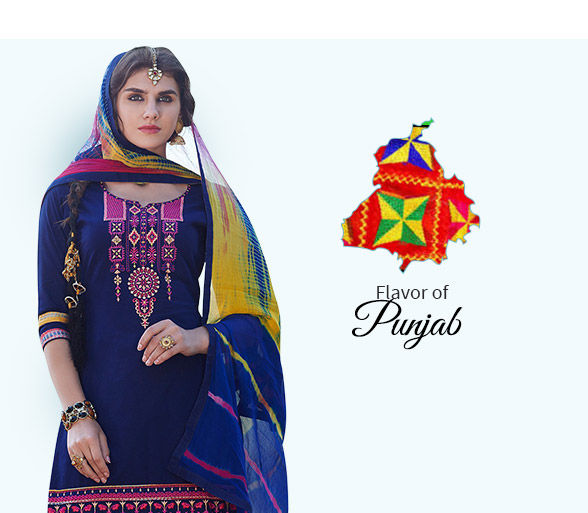 The exuberance of Punjab resonates in its Punjabi Suits, the perky ensemble of short kameez and patiala salwar with vivid dupatta. Printed or embroidered, we have the best in store.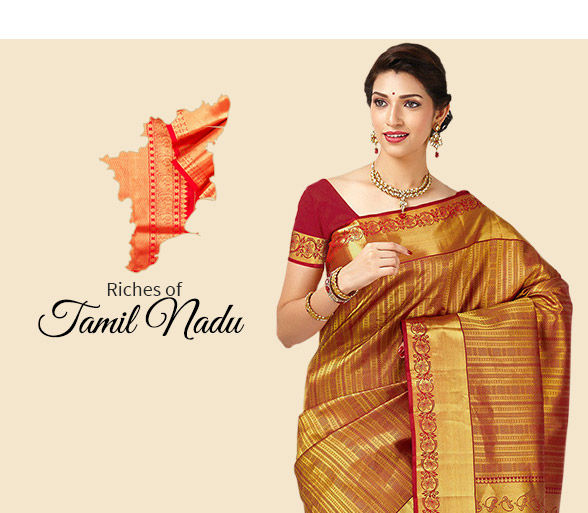 The most premium variant of Silk Sarees is the Kanchipuram. The elaborate Zari work on the heavy pure silk makes it a collector's item. You'll find bejeweled tones and pastels in our array.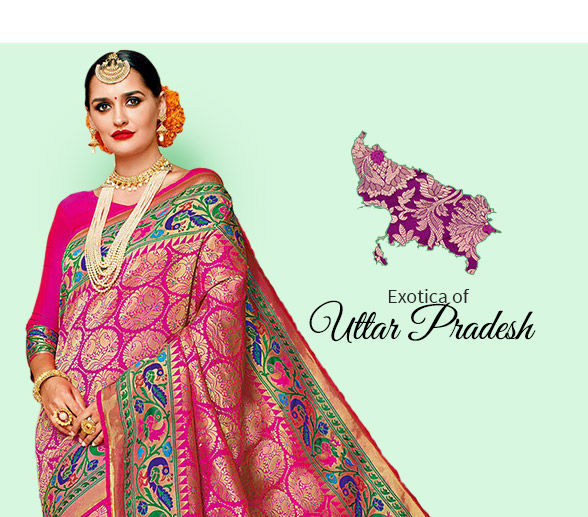 Every bride covets the priceless Benarasi Saree. Crafted by Varanasi's skilled weavers, Benarasi Sarees boast of the finest silk, intricate zari work, lavish pallu and an aura that outshines all.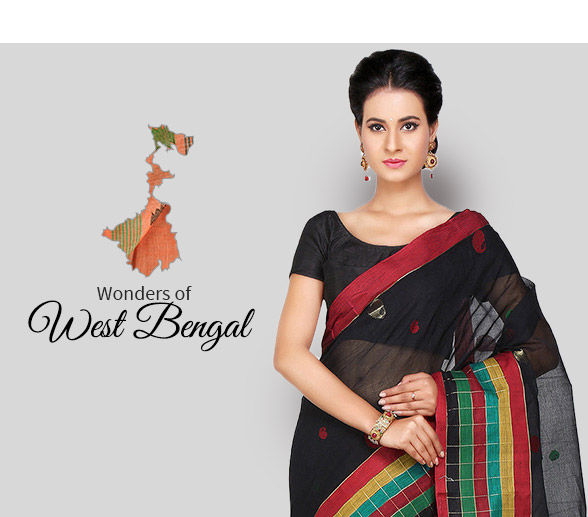 The eastern state is famous for its cotton handlooms. The elegant and summer-friendly Tant Sarees and Jamdanis are light and airy with distinct weaving styles. Find both these beauties with us.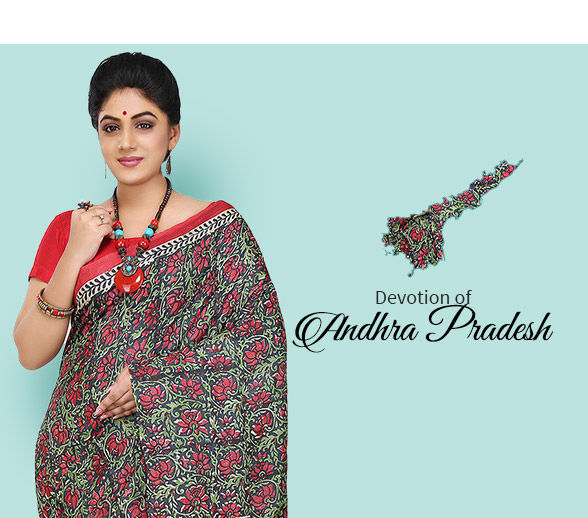 Two treasures hold centerstage in Andhra. Narayanpet Sarees with a typical chequered pattern are called Garment of the Gods. Equally fascinating is the Kalamkari pen art on fabrics. Don't miss.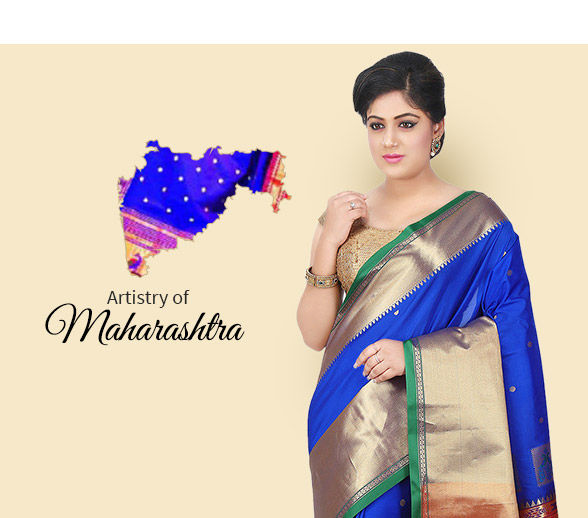 Get ready for handwoven Paithani Silk Sarees in bright deep colors and grand borders. If the rustic arts appeal to you, take to outfits featuring Warli drawings. It's heritage, pure and simple.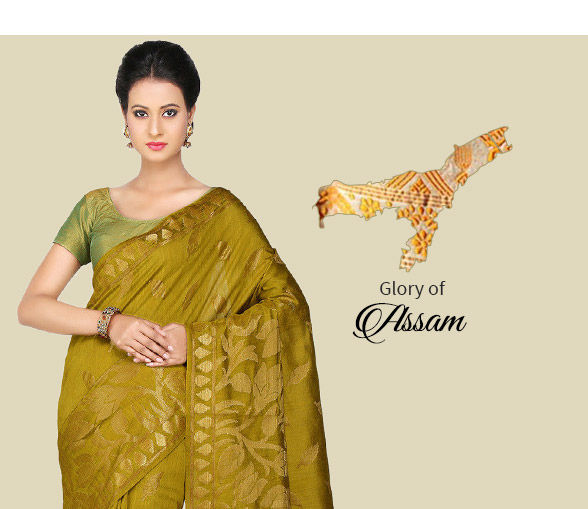 The golden fibre of Assam is applauded for its lustrous sheen, fine texture and durability. Pick Muga Silks in sarees or get them in Mekhla Chadors and you'll be the talk of the town.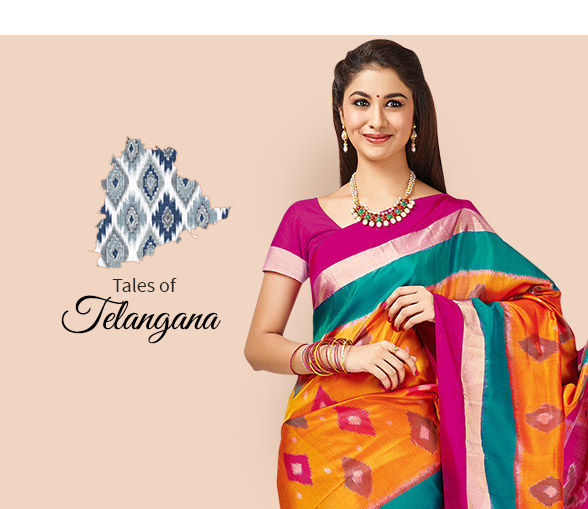 Who doesn't love the Pochampally Ikat? This typical Telangana weave is known for its geometric patterns, unique color bleed and contrast border and pallu. Buy now and wear forever.