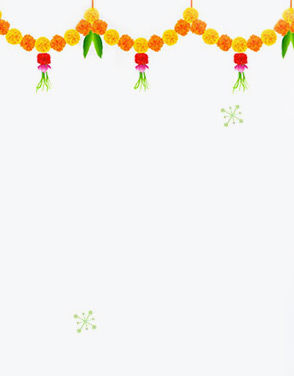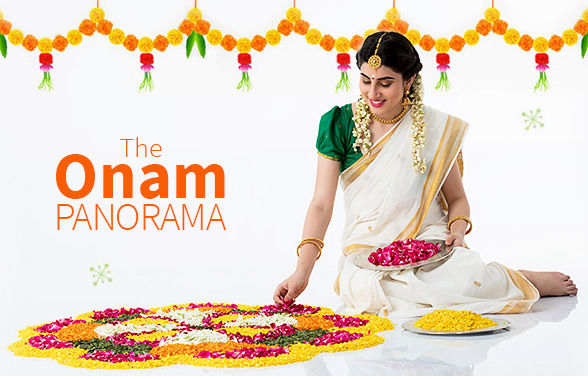 FROM THE LOOMS OF SOUTH INDIA
In God's own country, legends come alive during Onam. For men, women & children shopping for the festival from across the world, our Onam Collection showcases exquisite Silks & Kerala Kasavu Sarees from the looms of Southern India. Possess the finest Sarees of the land.

Loved by saree wearers for its lightness, contrast pallus and golden bootis, Mysore Silks derive their name from Mysore town in Karnataka. Comfortable to wear and drape during Onam, our silk range is resplendent in Jewel Tones.

The incredible repository of Handwoven Kanchipuram Silks from Tamil Nadu is a feast for the senses! The heavy silk, dull lustre and exquisite golden motifs in the borders and pallus make the Kanchipuram a must-wear during Onam.

More affordable than Kanchipuram but equally attractive are Bangalore Silks with their fiery hues and eye-catching gold patterns. Bring grace and majesty into Onam in our Bangalore Silk Sarees with broad contrasting borders.

The land of sun & sand has a colorful hand weave heritage. Be bedecked in festive finery with our traditional Kerala Kasavu Sarees from Kerala. This cream and gold melody is the highlight of Onam celebrations!


Find your shine in these India's sparkling tradition jewelry to complete your ethnic outlook. Opt for stone studded Bangles, Necklace Sets and Jhumka for that more chic appeal and elegance during Onam.


The Encyclopedia of Indian Fashion and Everything Else
Onam celebration is about to begin and with celebration preparations in full swing, you can feel the excitement and joy in the air. One of the biggest festivals in 'God's Own Country', the state of Kerala, Onam is traditionally celebrated to mark the return of King Mahabali, whose spirit, as the legend goes, returns to Kerala during the Onam period. Onam is well renowned for the grand feast called, Onasadya. On the occasion of Onam celebration, here at Utsav Fashion, you'll find a vast and colorful selection of Onam sarees and Onam dresses to make the festival all the more memorable.

Traditional Onam Saree
Traditional sarees are the first thing that comes to mind when speaking of Onam celebrations. From Kerala Kasavu sarees to handwoven Kanchipuram silk sarees, these Onam dresses bring a vibrant and colorful touch to the occasion. As ethnic as one can get, you can never go wrong with an Onam saree as you deck yourself in traditional jewelry and ethnic accessories for Onam celebration this year. At Utsav Fashion, browse through a vast collection of Onam sarees and take your pick from gorgeous pieces made from Mysore Silk, Bangalore Silk, Kerala Kasavu, Chiffon and Kanchipuram Silk, among other striking traditional fabrics.