Onam Special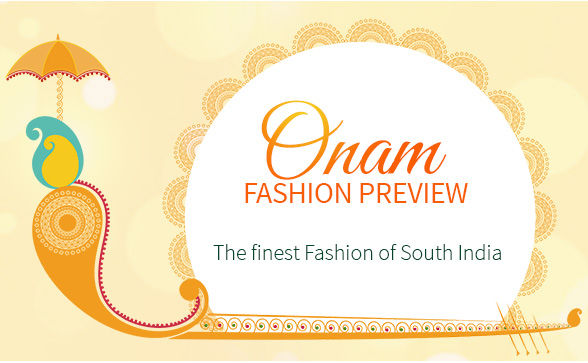 Your outfit for Onam should be as colorful as Pookalam, perfectly representing the rich culture of Kerala. To match the feel of lively festive songs, delicious feasts, and rituals, you must shop from Utsav. We've got the prettiest regional cotton & silk beauties for you. Kerala Kasavu to Mysore Silk, all are yours to claim. Not just this, the perfect pair for your outfit, Traditional Gold Jewelry, is here to embellish you for the day. Shop your favs now!


A beautiful celebration of harvest deserves an equally stunning fashion match. It's time to welcome alluring Gadwal Silk Sarees. Your beauty deserves these weaves of cotton & silk, enhanced with exquisite Zari work.


The medley of Zari & Resham is a composition you can't help but love. This perfect blend is the pride of ritualistically alluring Mysore Silk Sarees. This Onam, won't you welcome them to your closet?

Want to allure with simplicity? We've got you! This Onam, you should give a chance to Banglore Silk Sarees. They will help you create a casual look with a bit of glam. Without a doubt, the perfect combination for the festival.


Gold completes every festival! Onam is no different! It's time to find a perfect match for your festive outfit for this special occasion from our collection of Traditional Gold Jewelry. Each trinket & piece is carefully curated to add to your beauty.


The Encyclopedia of Indian Fashion and Everything Else
Onam celebration is about to begin and with celebration preparations in full swing, you can feel the excitement and joy in the air. One of the biggest festivals in 'God's Own Country', the state of Kerala, Onam is traditionally celebrated to mark the return of King Mahabali, whose spirit, as the legend goes, returns to Kerala during the Onam period. Onam is well renowned for the grand feast called, Onasadya. On the occasion of Onam celebration, here at Utsav Fashion, you'll find a vast and colorful selection of Onam sarees and Onam dresses to make the festival all the more memorable.

Traditional Onam Saree
Traditional sarees are the first thing that comes to mind when speaking of Onam celebrations. From Kerala Kasavu sarees to handwoven Kanchipuram silk sarees, these Onam dresses bring a vibrant and colorful touch to the occasion. As ethnic as one can get, you can never go wrong with an Onam saree as you deck yourself in traditional jewelry and ethnic accessories for Onam celebration this year. At Utsav Fashion, browse through a vast collection of Onam sarees and take your pick from gorgeous pieces made from Mysore Silk, Bangalore Silk, Kerala Kasavu, Chiffon and Kanchipuram Silk, among other striking traditional fabrics.