THE KERALA COLLECTION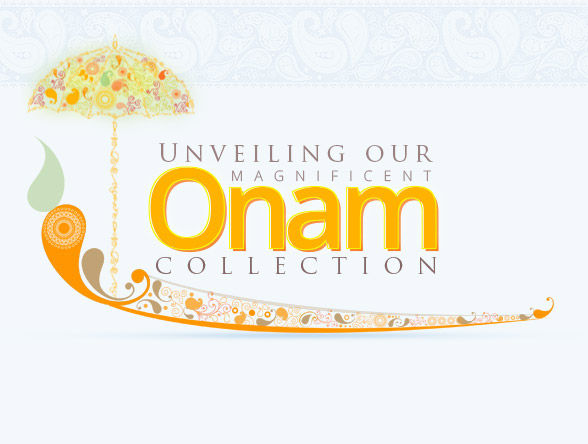 In God's own country, legends come alive during Onam. For all you beautiful women shopping for the festival from across the world, our Onam Collection showcases exquisite Silks & Cotton Kasavu Sarees from the looms of Southern India. What's there not to love?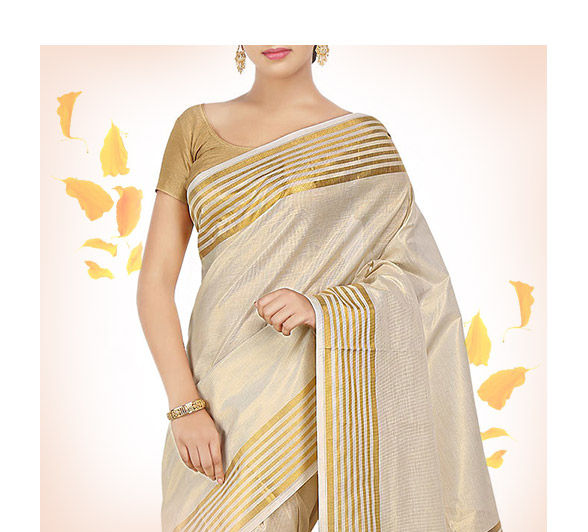 Kasavu Glory
The land of sun & sand has a colorful handloom heritage. Be bedecked in festive finery with our Kerala Kasavu Collection. These beige sarees with golden borders only need some fresh flowers and temple jewelry to make you the cynosure of all eyes.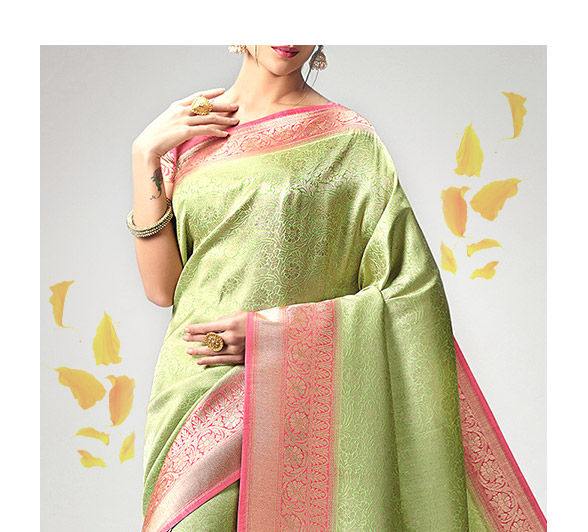 Bangalore Splendor
These much coveted silks are lighter, equally beautiful and come in luminous shades. Soft & delicately woven Bangalore Silk Sarees display remarkable craftsmanship. Your must-have for weddings and festivals, ladies.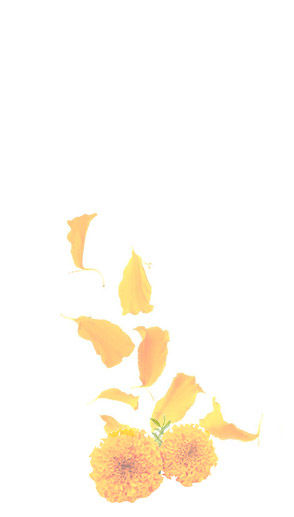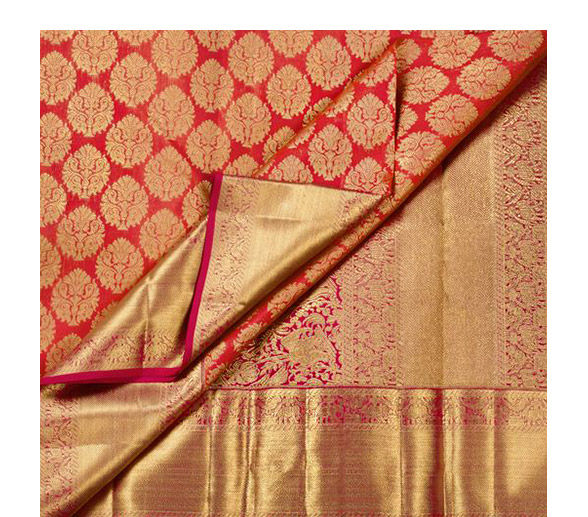 Kanchipuram Grandeur
The incredible repository of Handwoven Sarees from Tamil Nadu is a feast for the senses! Discover the finest Kanchipuram Silks in deep, lustrous shades and shimmering zari borders, pallu and motifs. A queen is what you are.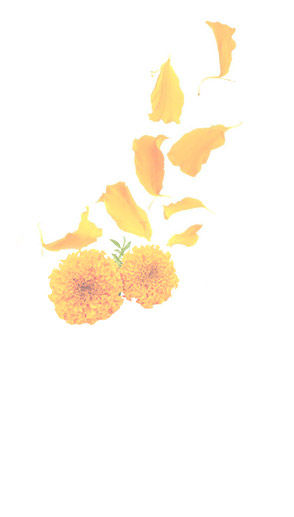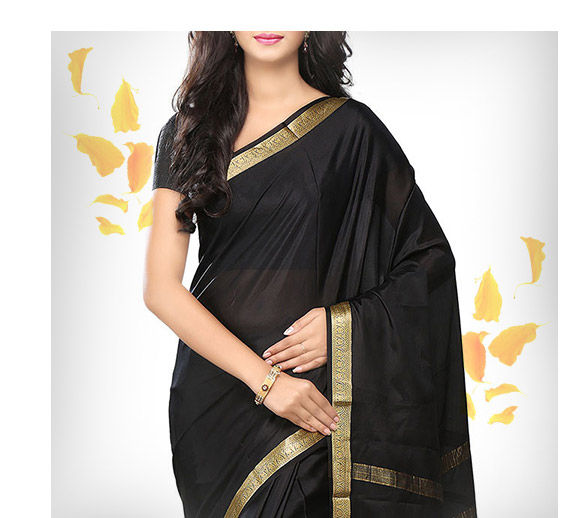 Mysore Majesty
When you are looking for silks that are not so lavish but are exquisite, Mysore Silk Sarees should be your go-to option. The plain single color base and thin golden borders makes this minimalistic saree an elegant stunner.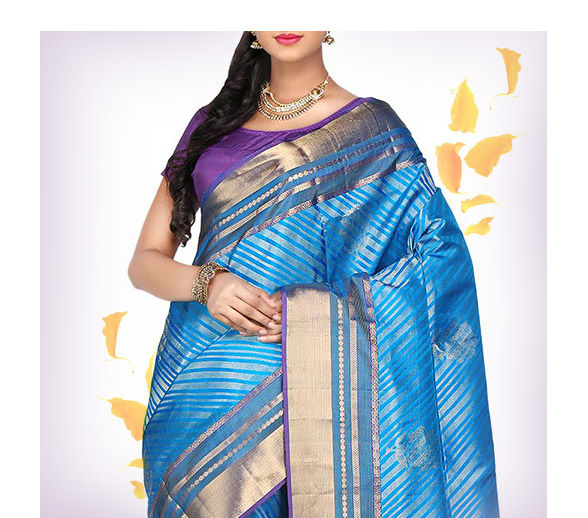 Uppada Wonders
The finest and lightest silk sarees from Uppada, Andhra Pradesh, boast of a jamdani weaving pattern and pure zari. The classy motifs and vibrant colors have inspired designers to take it to new contemporary avatars. Own your piece.

The Encyclopedia of Indian Fashion and Everything Else