Flat 20% Off + Stitching & Shipping offers*
Most Searched Categories
Popular Searches
Popular Collections
Navaratri Preview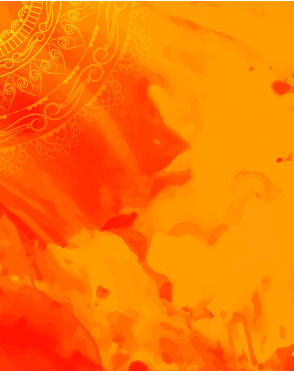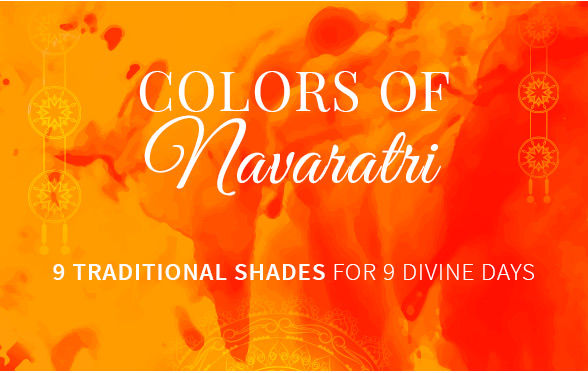 9 days, 9 colors & 9 different celebrations. Navaratri is an occasion to rejoice & hail the great Goddesses. Each day is dedicated to a different goddess and has its special feel. To match the vibrance of each day, follow our color guide to Navaratri. From Orange to Peacock Green, we have curated traditional festive fashion for each day in colors appropriate for the 9 days of bliss.

It's the day of the mighty Himalayan goddess Shailaputri. Celebrate her devotion, glory & strength with the Orange color. The vibrant color looks best on salwar suits, chaniya choli & more.

Celebrate the divine goddess Brahmacharini in White attires. She is the deity of knowledge, praised for her devotion and power. Honor her in white Sarees, Salwar Suits, and more.

The courageous, graceful, and brave goddess Chandraghanta is celebrated on the 3rd day of Navaratri. The color for her special day is Red, embrace her divine presence with Kumkum-tinted Sarees, Salwar Suits, Lehengas, and more.

The 4th day of Navaratri is dedicated to the Goddess Kushmanda, who– according to Hindu scriptures–has created the entire world with her divine smile. To celebrate her glory choose the Royal Blue color for the day.

The 5th day honors Goddess Skandamata, who is known to possess the brilliance of the Sun. To worship her grace, the Yellow-tinted traditional wear is worn during Navaratri. Kurta Pajamas, Sarees, and Salwar Suits in Sunny Yellow await here.

On the 6th day of Navaratri, Hindus worship Goddess Katyayani, the slayer demon Mahishasura, and the avatar of Goddess Durga. To praise her legacy and divinity, choose traditional sarees, suits, dhoti kurtas, and more in Green color.

The 7th day of Navaratri is dedicated to the fiercest goddess, Kalaratri. She represents courage and is celebrated in the traditional Gray color. It's not hard to find this color with ethnic wear, the best awaits here.

The divine goddess Mahagauri is revered on the 8th day of Navaratri. She is celebrated wearing purple Silk Sarees, Salwar Suits, Dhoti Kurtas, and more in India. Get your fashionable festive fit here.


Siddhidhatri, the goddess who possesses the supernatural powers of all Siddhis and fulfills all aspirations is celebrated on the final day of Navaratri. Her divine self is only encapsulated properly by the color Peacock Green. So, find enchanting outfits for the last day in mesmeric green here.

THE NAVARATRI SHOWCASE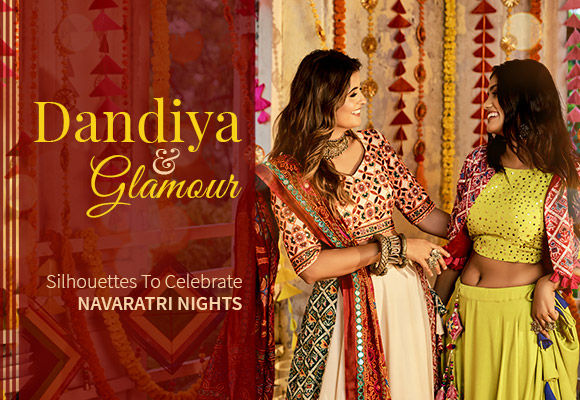 Dance the auspicious nights away in our comfy yet chic fashion picks adorned with layers and flares. The Dandiya-perfect beauties are paired with traditional mirror work & resham threads. Also, find complimenting oxidized jewelry for the look here.

The Encyclopedia of Indian Fashion and Everything Else