GIFTS FOR MAA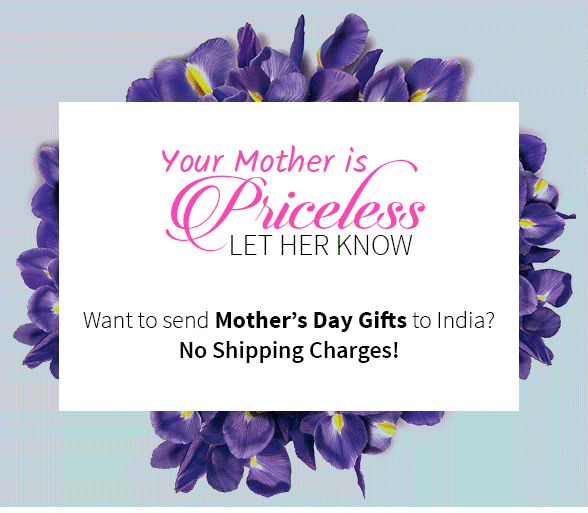 While you never need an occasion or excuse to let your mother know how special she is, this Mother's Day may be the perfect time. While you're wondering what to give and how to send it across, our line up of beautiful Indian attires and add-ons may give you the perfect gifting ideas. Because there's nothing she'll cherish more than the feel of India close to her heart. And if you want your gift delivered to India, we will SHIP IT FREE!

It's Mother's Day. Make it extraordinary.
Intricate woven motifs on the fabric and pallu. Striking borders. A chic, earthy texture. Handloom Sarees are not just fabrics, they weave in memories of all that she holds dear. How about exquisite Madhubani and Block Print Sarees in cotton or tussar silk? Or a white and red Jamdani with woven motifs? You could pick a Tant classic that matches her charm. Trust us - mom's going to love these.
Ask Ma and she'll tell you there's nothing like too many Silk Sarees. So here's a fascinating array to win her heart. That gray Kanchipuram with rich pallu. The beige Banarasi with golden motifs. The royal Chanderi and aristocratic Mysore Silk in delicate tones. Tussar Silk beauties and awesome Ghichas. Wouldn't it be awesome to see mom's eyes light up on uncovering the silks that speak of craftsmanship and an unique heritage?

Pearls go with everything mother wears, and it's an elegant salute to her taste. Check out ear pieces, necklace, bangles and finger rings in pearls for your special lady. A touch of luster always helps.

Gift her Kundan Jewelry and life's sorted. The traditional artistry and design of Kundan makes it mother's favorite. Take a look, shop the items she's been hunting for all along, and place your order. Ready for a hug?

The Encyclopedia of Indian Fashion and Everything Else
Salwar Suit
She will love the flattering A-line and Straight Cut ensembles in our collection. Your Mom can simply swish into a party floor or a family gathering in classic Salwar Kameez.
Saree
Sarees are your mother's go-to attire for parties, festive gatherings, family dos & wedding events. Make sure you gift her those classic Sarees in ever-popular colors & styling.
Lehengas
Don't you think she would need something grand for the weddings in the family? So find the right lehenga that makes her look regal! Pick from a vast range of ready to ship designs. Wish her the best!
Indo Westerns
Send her smart Separates with that pretty Indian streak to help her tackle work & play. Go with easy silhouettes so that Mama Mia can mix-n-match for that experimental twist.
Jewelry
Of course she'll need the right Jewelry to complement her attires! Choose from traditional designs to match her Sarees & Anarkalis. There's a chic array that will go well with Mom's Fusion outfits.