Flat 15% Off + Stitching & Shipping offers*
Rated
4.2
out of 5 based on 3233 reviews on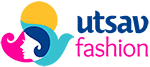 Most Searched Categories
Popular Searches
Popular Collections
The Holi Fashion Preview
Haven't shopped for Holi pooja and festivities yet? Don't worry! You can still get your favorite ethnic & indowestern styles before the celebrations begin. Pick from our Ready-To-Ship galore of festive wear now. We've got the best fits for men, women & kids. Hurry, claim them now.
SHADES OF HOLI
It's time to brighten up your closet with festive styles in vivacious tints of Holi. Leave everyone speechless with ethnic & fusion blockbusters dyed in White, Red, Yellow, Blue, Orange, and other bright hues. These will be your partner in fun for the festivals of colors.

The festival of colors demands a blast of brightness & vibrance-- Get ready to oblige. Try out our curation of ethnic & fusion fashion stunners. They're painted in hues that are perfect for Holi. From vivacious Yellow to bold Red, we've got the best right here.

To compliment the vivacity of Holi, you need the simplicity of White. Its pureness makes the splash of colors around you more alluring. Mix the color with the enchantment of Indian festive wear, and you'll leave a smile on everyone's face.

The beautiful transition of colors is exactly what Holi is all about. So, flaunt it all with the charm of Ombre Sarees in hues that leave everyone speechless. Hurry, get it all!

Distinctive patterns, and vibrant colors, it's like Leheriya prints were made to match Holi's festive vibes. So, this year do your Holi photoshoot in beautiful Leheriya Sarees. We've got them right here in plush fabrics like Art Silk, Georgette, and more.

A fun blast of colors & traditional styles are ready to bring the mood up with this collection of Bandhani Sarees. Their allure, charm, and exuberance are a perfect match to the brightness of Holi. So, make them yours!