TRADITIONAL ATTIRES & FAMILY GIFTS FOR THE FESTIVITIES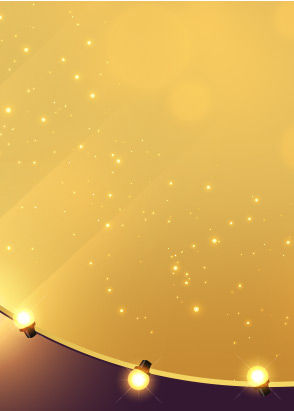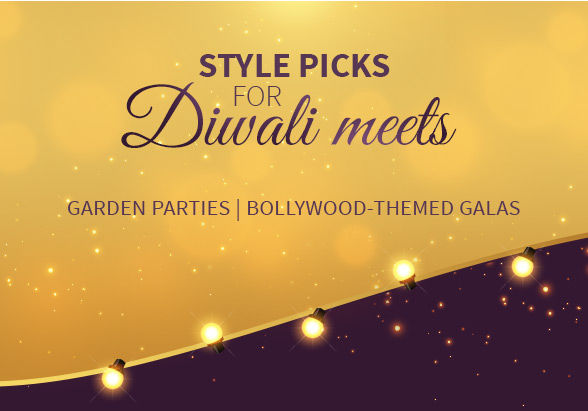 Small, cozy parties are so very integral to Diwali. It's time to meet, enjoy and flaunt the latest in your wardrobe at intimate garden parties and flashy Bollywood galas. We make it easy by curating the hottest stuff for all you fashionistas out there!

All set for a garden party with your loved ones this Diwali? Leave the dressing woes to us. Dive into a world of florals in cool pastels. Take to printed sarees, flowy abaya styles, gowns and dresses. Men can look dapper in Nehru jackets, coats and blazers. It's time to bloom!

Make sure you stand out at the Bollywood-themed party in our fashion fireworks. We have voguish embroidered sarees, fancy abaya styles, Pakistani suits, fusion lehengas and more. Designed in bold colors with the prettiest work, these are the best for turning heads!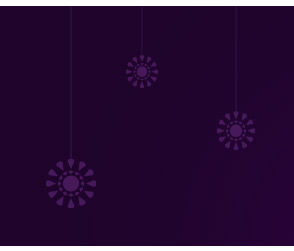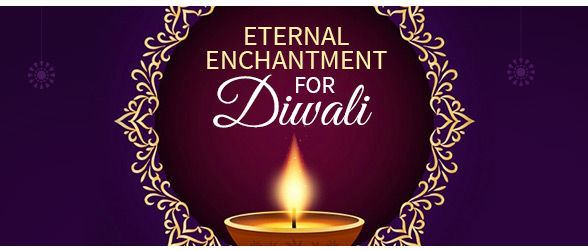 The festival of lights starts with the auspicious Diwali Puja where the entire family flaunts their ethnic best. The season is for gifting something special to your loved ones, so here's a collection just made for the occasion!

It's time to be traditional and timeless! You can't go wrong with our elegant bordered silks, abaya suits, and ethnic kurtas. Pick regal menswear and charming kidswear too. Explore golden temple jewelry and more to look your best!

Your loved ones are going to treasure our embroidered sarees, Pakistani suits, dresses, top-bottom sets. Check out kurtas for men as well as salwar sets & Kurta pajama sets for kids. Bangles, earrings make lovely gifts.



Diwali is a defining time for ethnic fashion. Sparkling ensembles come out. The traditional returns. New trends and nuances take center stage. Our Style Desk has figured out the styles that your closet must own, no matter where you celebrate!

The first thing you'll need for the Diwali Puja and family get-togethers is a collection of woven sarees, embroidered sarees and plain sarees with statement borders. Take a look at scalloped and embellished edges to ooze elegance.

It's time to experiment with your lowers and give your attire a trendy twist. Ruffled shararas, embellished palazzos, shimmering cigarette pants are all head turners. Pick nice flowy ones or sleek cuts that highlight your best features.


While a traditional and elegant Diwali look gets full marks, it's fun to go fusion. Long, ethnic kurtas with fancy yokes and necklines work well. We have vibrant and colorful dresses that give you a festive edge, so stock them up!


If you like being sassy this Diwali, go for our Crop Tops. We have stunners in digital and floral print, mirror and sequin work, layered and flared styles to go with your lehengas, skirts and palazzos. Be the party star.

Take an about turn with menswear that is grand yet unconventional. The kurtas, kurta pajamas and nehru jackets on offer are super stylish. Digital and block prints, woven, asymmetrical cuts and more will make you stand out.

The Encyclopedia of Indian Fashion and Everything Else
DISCOVER DELIGHTFUL TRADITIONAL DRESSES FOR DIWALI AT UTSAV FASHION
Diwali is just around the corner and it's time to shop for gorgeous traditional dresses from the latest collection of ethnic wear on Utsav Fashion. Let your outfit match the flamboyance of Diwali. Shop for splendid designs in exuberant shades from our wide range of designer Diwali collection. At Utsav Fashion, take your pick from a wide range of fabrics in every style imaginable for everyone in the family.
DAZZLE IN STUNNING ENSEMBLES THIS DIWALI
Richly embroidered Lehengas, latest designer Sarees, flowy Anarkalis, and stunning Gowns will make you go weak in the knees. Utsav Fashion has something for every taste - whether you like to keep it sophisticated with pastels and subtle embroidery or go full-blown glamorous with jewel tones and stonework. Make your look more enchanting with ethnic jewelry and other fashion accessories.
DIWALI SHOPPING FOR FAMILY AND FRIENDS
Diwali is that time of the year when family gatherings & exchange of gifts takes the center stage and shopping plays an integral role in this happy celebration of lights. Shop your Diwali gifts for friends and family with our attractive Diwali offers. Browse through an assorted range of Fashion Jewelry, ethnic Kidswear, traditional Menswear and more - online at Utsav Fashion.