Flat 15% Off + Stitching & Shipping offers*
Rated
4.2
out of 5 based on 3233 reviews on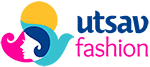 Most Searched Categories
Popular Searches
Popular Collections
Thread Work Apparels
As low as

$61.20

Regular Price

$72.00

As low as $125.80 Regular Price $148.00

As low as $98.60 Regular Price $116.00

As low as $85.00 Regular Price $100.00

As low as $93.50 Regular Price $110.00

As low as

$124.10

Regular Price

$146.00

As low as

$40.80

Regular Price

$48.00

As low as

$131.75

Regular Price

$155.00

As low as $94.35 Regular Price $111.00

As low as

$124.10

Regular Price

$146.00

As low as

$103.70

Regular Price

$122.00

As low as $98.60 Regular Price $116.00

As low as

$61.20

Regular Price

$72.00

As low as $185.30 Regular Price $218.00

As low as

$56.10

Regular Price

$66.00

As low as $161.50 Regular Price $190.00

As low as

$45.05

Regular Price

$53.00

As low as $77.35 Regular Price $91.00

As low as $101.15 Regular Price $119.00

As low as $98.60 Regular Price $116.00

As low as $85.00 Regular Price $100.00

As low as

$76.50

Regular Price

$90.00

As low as

$61.20

Regular Price

$72.00

As low as $25.50 Regular Price $30.00
Thread Embroidered Anarkalis, Lehengas, Sarees And Much More
Want to see how gracefully tradition is spun into Indian silhouettes? Or seeking to celebrate the Indian craftsmanship? Or you adore handmade wonders created with a great finesse? Come, hold our hand and find your love in form of our breathtaking collection.
Exclusively Curated Thread Work Dresses
A collection of thread embroidered Indian ethnic wear. It's beautiful, versatile, and everything you've wanted to double the grace of your wardrobe. Most of them are hand embroidered with awe-inspiring detailing. Thread embroidered ensembles go well for formal to informal events. Going to a wedding or a reception? Wear heavily
embroidered saree
, Anarkali or a lehenga. Accessorize it kundan or a polki set. Taking it easy? Go for casual cotton saree or a Punjabi salwar suit or a glamorous dress accentuated with cotton, linen or rayon threads.
When it comes to saree, you see a world of thread embroidered six-yards narrating the saga of unique Indian culture. They range from traditional to contemporary and woven to printed. Make a summer statement draped in a cotton saree with thread embroidered pallu. Style it with a pair of pearl earrings and necklace.
Read More