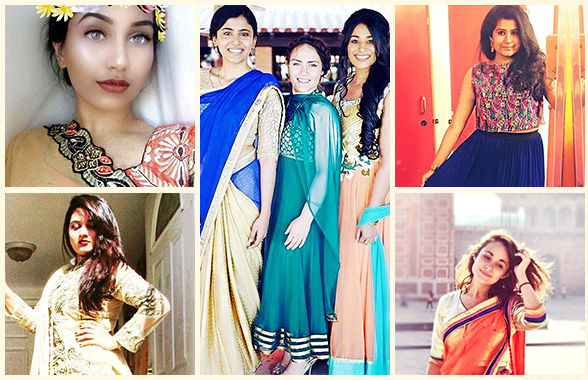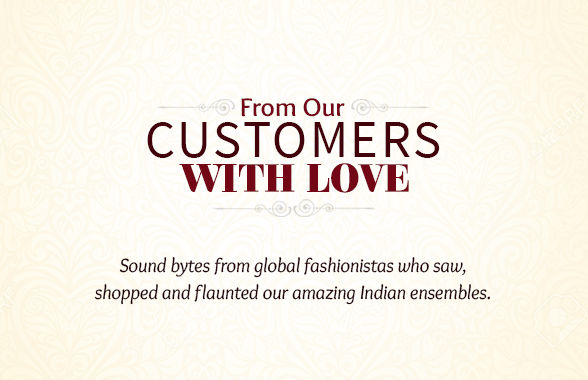 What our customers say about us
I absolutely LOVE these folks. Great quality. Wonderful designs. Very professional in presentation, product and communication. I cannot recommend Utsav enough. It is a great business to deal with and one never has regrets. Dec 7, 2017.
Shopping experience and your assistance were excellent. Dec 7, 2017.
I have shopped at Utsav a lot and like your products and services. Prices are also quite reasonable. Dec 7, 2017.
Thanks a lot Utsav. The suit you sent was very pretty. We are going to order more.....BEST SHOP EVER. For customer service I will give 5 star. Dec 7, 2017.
Thank you for taking care of my order. Stitching is very nice. Dec 7, 2017.
Nice saree and great collection. Dec 6, 2017.
Excellent service. Items are always arrive on time. Dec 6, 2017.
Product received as per specification. Dec 6, 2017
Very helpful customer service. Dec 6, 2017.
Ratana
Trinidad And Tobago
Received my package on time and was very happy with the dress for my daughter. Dec 6, 2017.
Fast service and the fit is absolutely perfect. Dec 6, 2017.
Great quality and on time shipment. Dec 6, 2017.
It is a good experience. Packing is good. Material of the saree is good. Quality is good. Dec 6, 2017.
Quick and easy to order. Dec 6, 2017.
Excellent customer service. I received my product yesterday. Dec 5, 2017.
Very satisfied with my purchase. Dec 5, 2017.
You have wide range of selection, high resolution pictures from different angles. Order arrived on time and quality of the product was excellent. Dec 5, 2017.
Thank you for all the beautiful Sarees I receive here, in USA. I appreciate the timely manner in which you ship all my products. Dec 5, 2017.
Website showed the sarees well. Your shipping time was exactly what you stated. Happy with the purchase. Dec 5, 2017.
V S Shastri
United States
I had a wonderful experience with Utsav fashion. My Navy Blue Georgette Saree came exactly like the photo. Gorgeous saree with amazing fabric quality. Thank you so much. I can't wait to wear it to a wedding in Mumbai for the New Year. Dec 5, 2017.