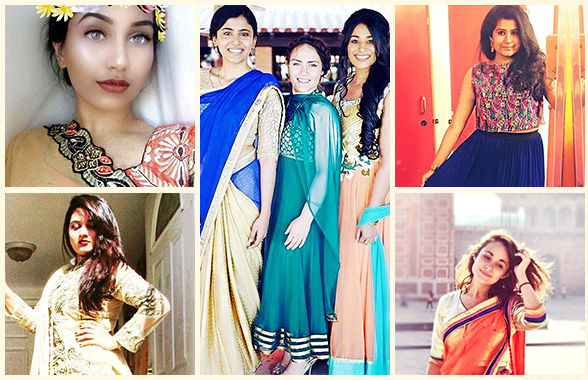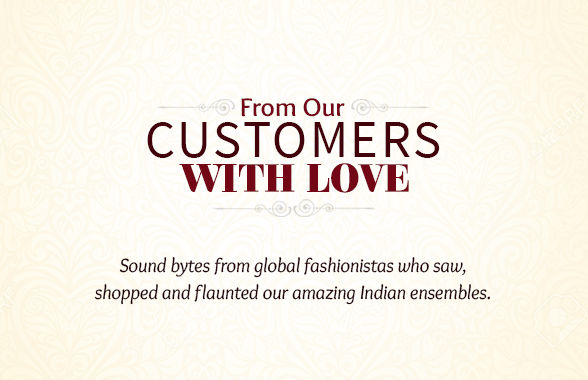 What our customers say about us
Happy with most of the stuffs. The Sherwani looks so great and fits perfectly.. Feb 20, 2018.
Great, very satisfied. Thanks Utsav. Feb 20, 2018.
Good experience. Thank you Utsav. Feb 20, 2018.
I am very satisfied with my order, the fabric is comfortable to wear, the finishes are good and the delivery is fast. I recommend this site which is very serious and professional thank you Utsav Fashion. Feb 20, 2018.
Very helpful staff. Wonderful service. Feb 20, 2018.
Very nice clothes. Feb 20, 2018.
I was a little less confident at first but the assistance was at the best and products themselves are the one I ordered. Thank Utsav Fashion. I only regret that I order two of the items unstitched...a lesson for the future.Thank you. Feb 20, 2018.
I got my orders as they said. Feb 19, 2018.
Kochuthresia
United States
Stitching is perfect. Feb 19, 2018.
Sathyapriya
United States
Love the service. Easy to order, fast delivery, great quality products. Feb 19, 2018.
Last two dresses was perfect. They followed my measurement instruction. I am very much happy to get free stitching and delivery. Feb 19, 2018.
Very smooth process, will order again. Feb 18, 2018.
Good job. Thanks. Feb 18, 2018.
Order was very easy and smooth. The delivery was quick. Feb 18, 2018.
Beautiful outfits, cannot wait to wear them, I will be looking for more soon. Thank you. Feb 17, 2018.
An enjoyable experience and no fuss. Feb 17, 2018.
Dresses are good. Just like the picture. Feb 17, 2018.
Extremely pleased with the product....it fits well, looks as expected and was delivered promptly. I am looking forward to wearing it when the weather is warmer. I will definitely shop with Utsav in the future and I will be happy to recommend to others. Feb 17, 2018.
This was my very first order and I was very happy with the saree, customer service and the courier service. well done Utsav. Feb 17, 2018.
I love ordering from this site. It is the best place to shop when you are away from India and the quality of everything is very good. I will continue shopping and will strongly recommend others too. Hopefully will keep getting same quality. Feb 17, 2018.