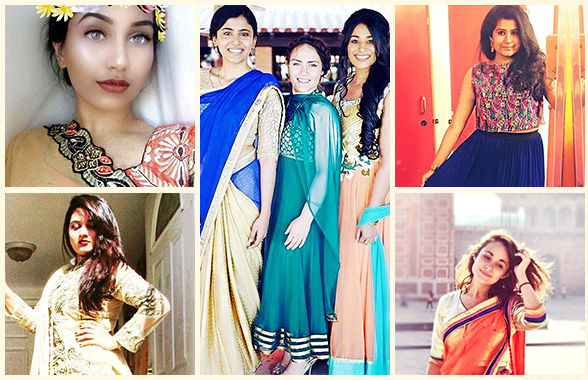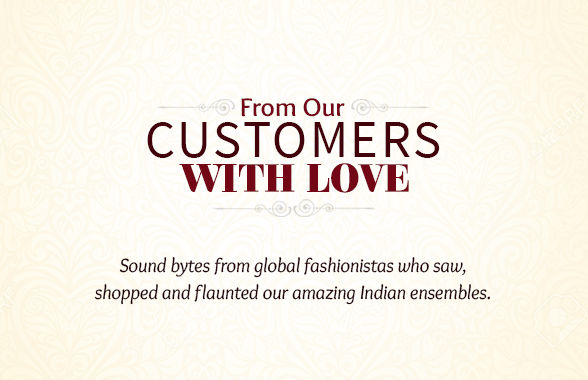 What our customers say about us
Product was good. Will shop again. Jun 8, 2018.
It was excellent. Will definitely order more. Jun 8, 2018.
Great service and perfect timing. Jun 8, 2018.
I really loved the material and the color combination of saree was good. Thank you for the item. Jun 8, 2018.
Great quality, great price, great timing. Jun 7, 2018.
I had a very good experience so far. Wow, What a beautiful outfits, really stunning. Fits perfectly to me. The material, the embroidery, the style really fantastic. Overall I am very satisfied with my order. Thank you. Jun 7, 2018.
Utsav team continued to follow up to make sure the dress was delivered to the right person. Thank you. Jun 7, 2018.
On time excellent service. Jun 7, 2018.
I am happy I receive the item before Eid. I really want it to wear this for Eid so I am glad it is here before 15 June. Thank you Utsav Fashion. Jun 7, 2018.
I am very impressed with my outfit. The customer service was excellent. Well done guys. Happy to be shopping with Utsav. Jun 7, 2018.
I have received my salwar and I am very happy with it. Thanks for the great job. Jun 6, 2018.
I was surprised how fast they delivered from India to Germany. I like to give 5 Stars for the fast and trustful customer service as well as for the perfectly and beautiful stitched jacket to the sarees. Jun 6, 2018.
Customer service was good. Jun 6, 2018.
Salwar Kameez in size 42, ready to wear in teal: Size fits fine. I ordered the bigger size to make sure it is perfect. Sewing is done professionally. The fabric is high quality, too. Not transparent. There is a cotton-under layer inside of the kameez to make sure nothing is "shining through". Quality, ordering, shipping perfect. Utsav can be recommended. I would buy again here next time to avoid "low- quality-never-fitting-cheap-trash-purchases". Thank you. You convinced me. Jun 6, 2018.
Amazing service. Items received on time. Quality exceptional. Customer service outstanding. Overall another successful shopping experience with Utsav. Thank you so much. Jun 6, 2018.
Absolutely amazing. As someone who has never worn anything but Western culture clothing my entire life I was very nervous about ordering clothing I had no experience with. I am going to a wedding and needed traditional wedding attire and was very nervous. Ordering here was fantastic and easy and put me at ease. My outfit it more than I could have ever hoped for, it is so beautiful and the embroidery is exceptional. I love how I look and feel in my new attire and cant wait to order more. Jun 6, 2018.
So far experience has been great. I really like my stitched saris perfectly my size, the sari looks just as the ad. Shipping was delivered as stated. Jun 6, 2018.
It has been wonderful shopping with UTSAV FASHION and I have received my order on time. Thank you. Jun 6, 2018.
I am happy with my experience and the customer service who always keep me updated. Jun 5, 2018.
I received my orders in a timely manner and all my products came in excellent condition I am happy with my order. Jun 5, 2018.