Swipe to the left
CLOSET GUIDE FOR SUNDAYS
When it's Sunday and you're looking for a change of scene, check out our exciting Indian styles. You can get peppy with vibrant Patialas, drape up in Pastel palette Saries or make an exuberant statement in Polka Dot kurthis. When it's an evening party, let multicolor lhenga cholis and shining Sharis take over. Make it a fashionable Sunday.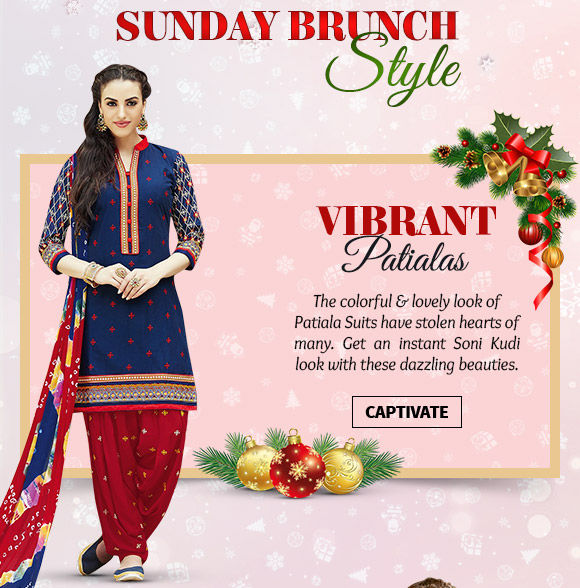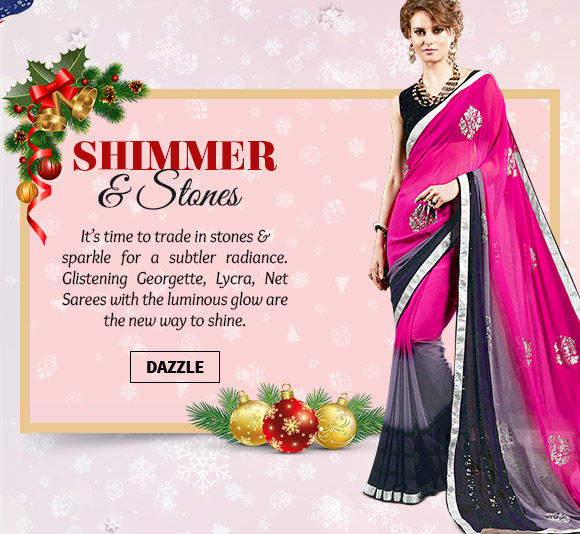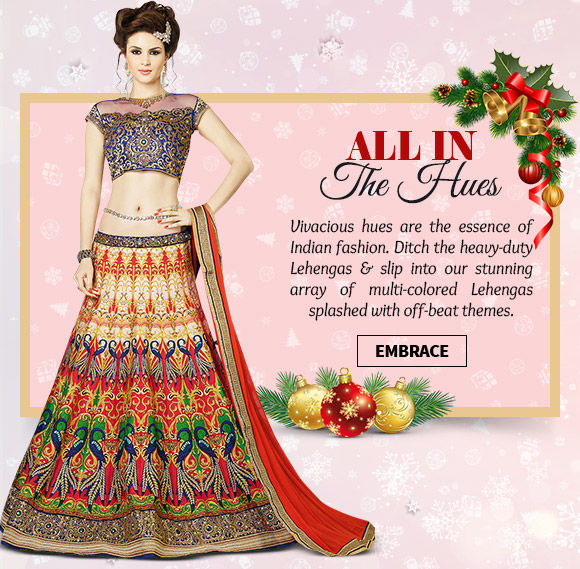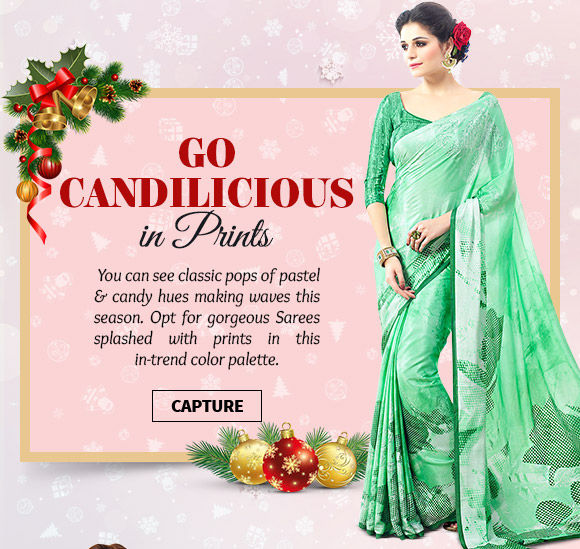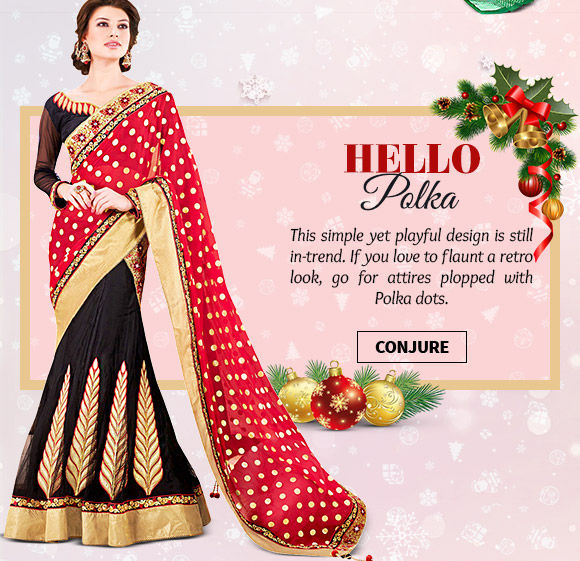 PATIALAS TAKE OVER
Feeling happy and boisterous? Slip into a short kurta and patiala salwar with Phulkari dupatta. Choose from Patiala sets in bright red, orange, green and pink with embroidery on the neckline and sleeves. Punjabi girls perform gidda dance in this colrful ensemble. Remember Alia Bhatt as Badrinath's dulhaniya? You've got the look.


STONEWORK ON STAGE
When you want your sari to shimmer away but find sequins a little over the top, make a beeline for Stonework Sharis. Get sarees that have stones all over or come with stone work designs on borders and pallus, especially in Georgette, Chiffon, Lycra and Net. Satin is a fave fabric for shimmer lovers and you can pick Lehenga style Sarees as well.


NOW FOR DIGITAL PRINT
Chaniya Cholis are always beautiful if there is a festival or wedding in the offing, and Digital Print ones are even better because they are light weight, comfortable and manageable. Usually designed in Art Silk or Jacquard, these lenga cholis are best in jacketed and Circular styles. Take pink, black and indigo for maximum impact.


PASTEL SAREES ARE FOREVER
This season, green and pink are the colors to look out for. If you are a saree lover, you'll find beauties with Digital Print on the border and pallu. Don't forget to grab the latest Bahubali sarees that carry the glories on Mahismati on the drape. The pastel hued Half-n-Half Drapes are musts for daytime brunch, picnic, or casual hangouts.


POLKA DOTS IN SPOTLIGHT
Want the retro look? After Dimple immortalized the polka dot style in Bobby, it's your turn to try out our Polka Dot saarees, dresses, kurthis and shalwar kamij. These prints look best on both earthy shades and neutral palette. Pick eternal red and black on Art Silk, Georgette and Chiffon.