Flat 20% Off + Stitching & Shipping offers*
Most Searched Categories
Popular Searches
Popular Collections
These Are The Must-Have Indian Sarees
Only some enjoy a privilege to own the finest regional saris from all corners of India. Are you one of them? No? Want to become a part of the guild and regard yourself as a saree connoisseur? Try shopping at UtsavFashion where you get regional drapes from interiors of the country. We are consistently releasing new beautiful drapes almost every day.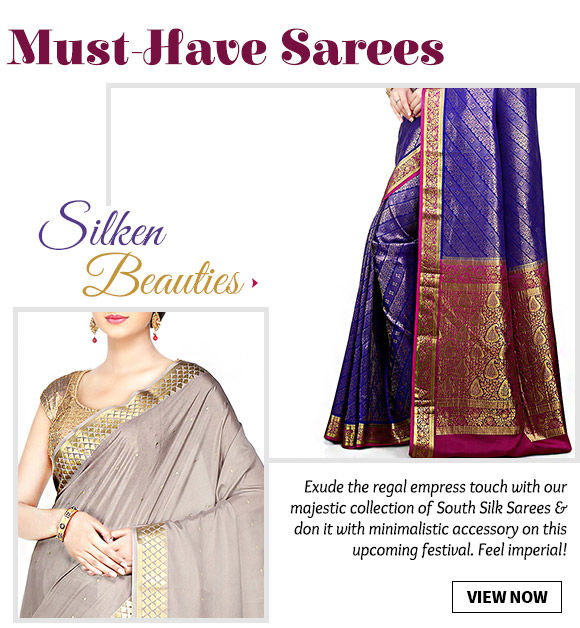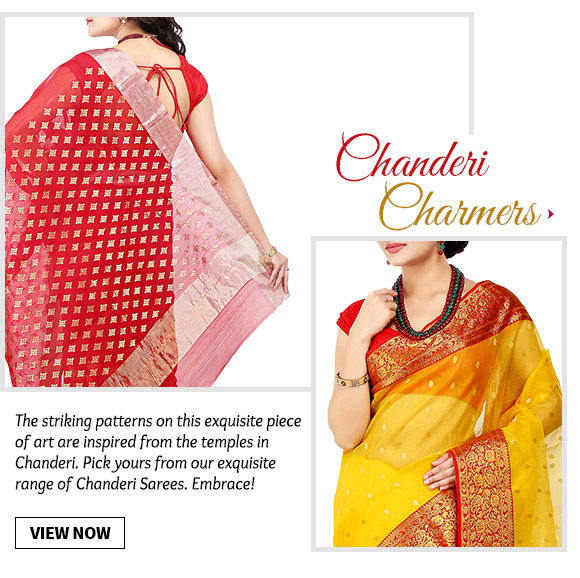 Silk Sarees
With rich textures, lustrous look, and eternal grace, Silk Sarees are known to complete your wardrobe. From Kanchipuram to Bhagalpuri silk, and from Kosa to Tussar, you must own all of these. They're the special occasion saris. Wear them to your daughter's wedding, 25th anniversary, wedding ceremony, or any festivity, such as Delhi, Durga Puja et al.


Chanderi Sarees
Marked for striking patterns, temple borders, and textures full of everlasting glory – our chanderi saares are something that you can't miss. They work well for casual as well as formal occasions.