Swipe to the left
Sarees from Regional India
Here's a curated collection of handcrafted sariss for all the saris enthusiasts out there. From Tant to Kasavu, Kanchipuram to Paithani & Bandhani saris, pick your favorite from our wide repertoire. Additionally, we have Muga Silk, Banarasi, Pochampally, Chanderi & Leheriya saris too. Also, do check out the latest styles on Utsav Trends & our showcase of Indian Ethnic Fashion.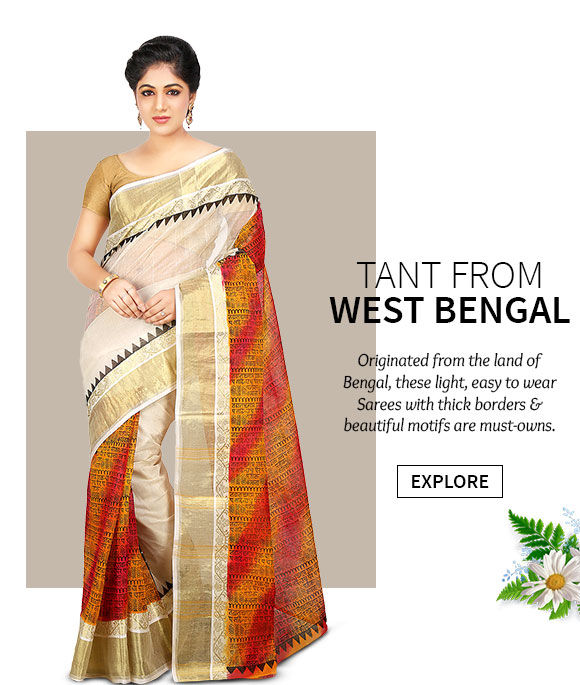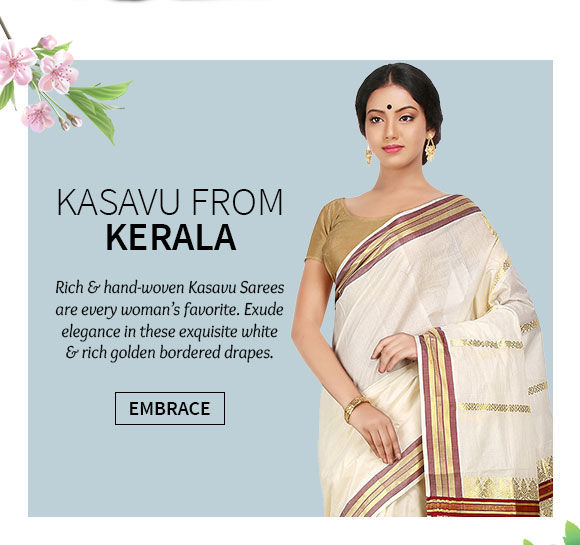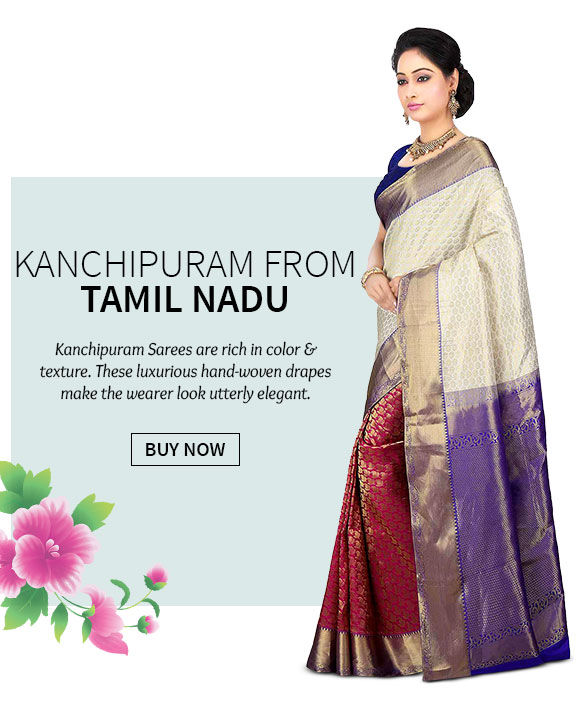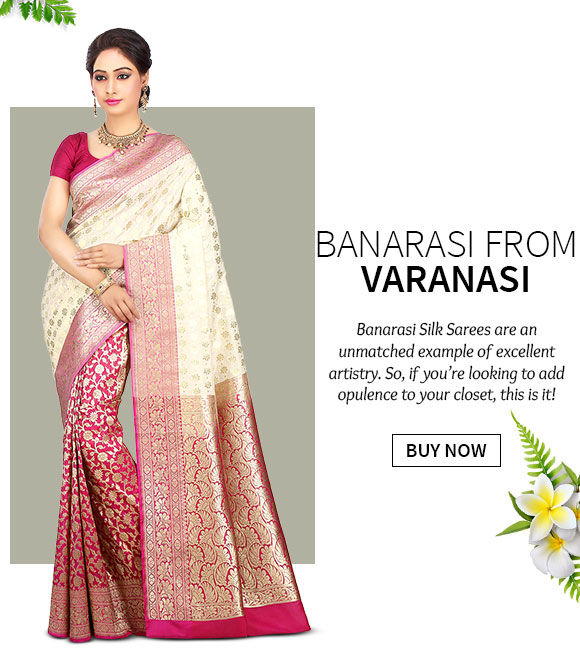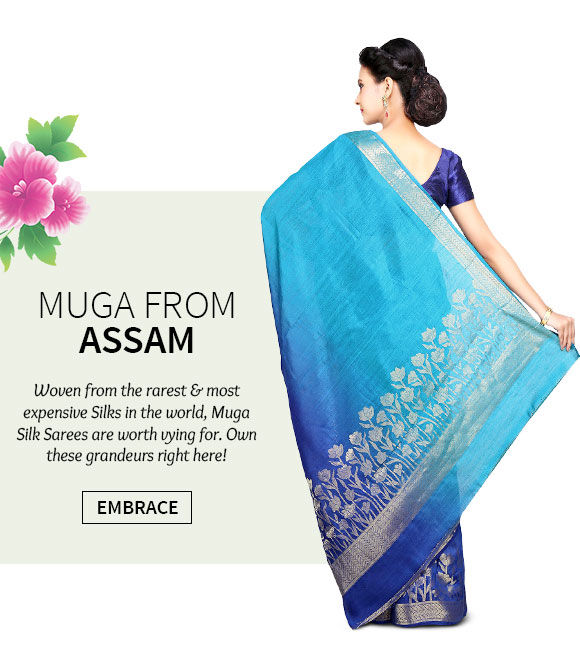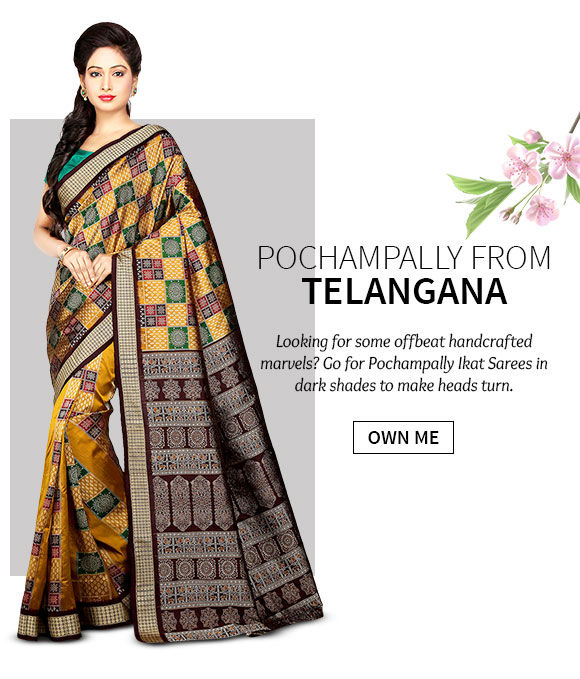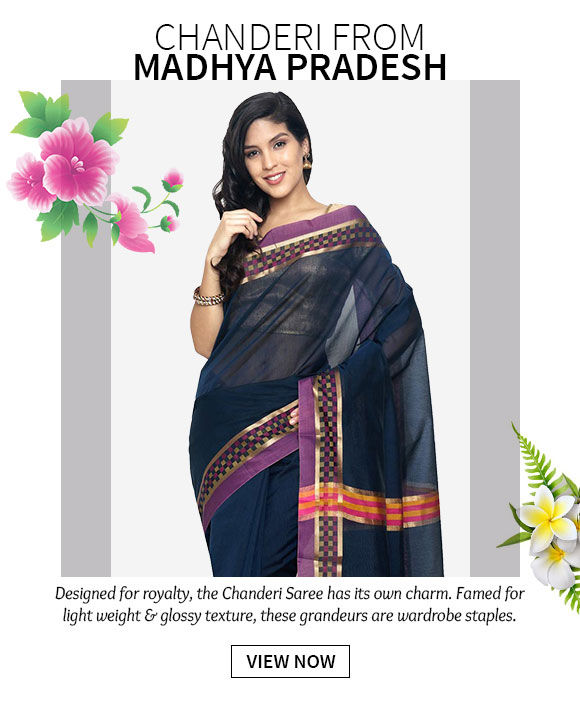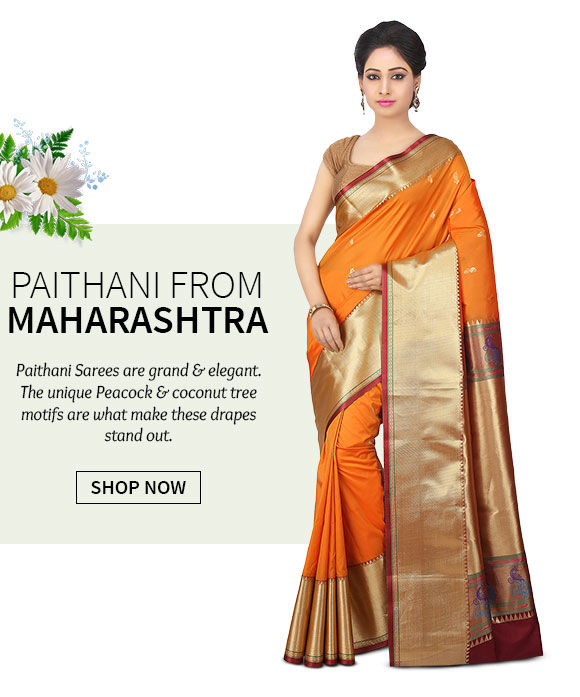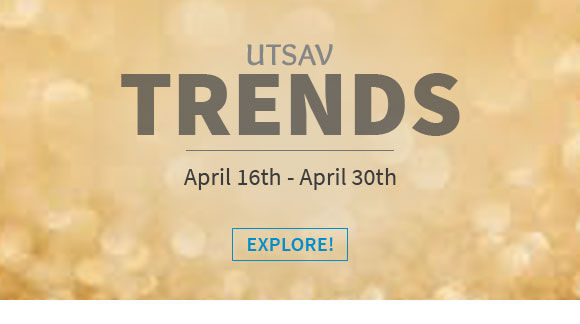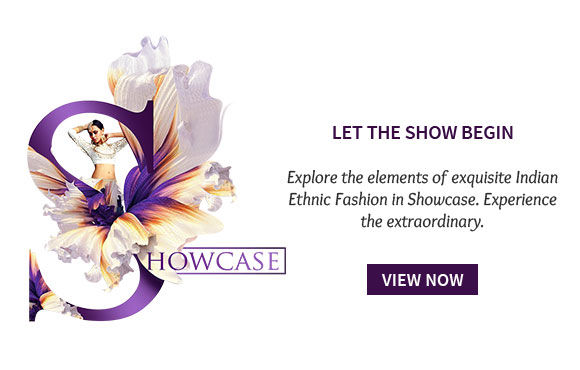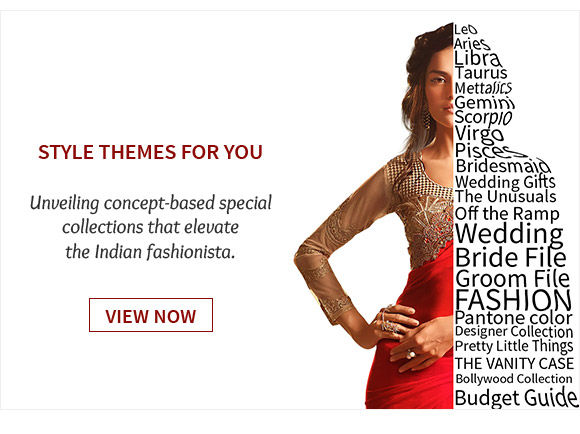 Tant Sarees
This light and easy to wear fabric comes from West Bengal. Always a favorite! like Circular, A line, Mermaid and Indowestern Lehngas and look like the beauty you are.



Kasavu Saris
From the South, Kerala brings us rich and hand woven Kasavu Silk. fashionista's free-spirit. Be comfortable, be stylish!



Leheriya Sarris
The famous Tie & Dye prints splashed with bright colors on Leheriya drapes are from Rajasthan.



Kanchipuram Sarres
This luxurious and hand woven fabric that displays so much class comes from Tamil Nadu.



Bandhani Saari
Chic and offbeat, and perfect for brunches and garden parties, Gujarat brings Bandhani to you.



Banarasi Saarees
Banarasi from Varanasi withexcellent artistry designs, prints and motifs are a must-have.



Muga Silk Sadi
The rarest and the most expensive Silk in your closet. Assam gives you this beauty!



Pochampally Ikat
This offbeat and hand crafted fabric comes from beautiful Telangana.