Swipe to the left
Indian Ethnics for Your Summer Vacay
You've booked the tickets and done with hotel reservations. Now it's time to pack some wonderful holiday outfits for making the most of your summer vacay. You've picked all your western outfits, thinking they're the only best holiday outfit. But why limiting your wardrobe with just one type of clothing? Especially when you've a cozy and classy repertoire of Indian ethnics and fusion wear right here at UtsavFashion. They're as versatile as western wear and can be mixed and matched for a beach visit, city sightseeing, or a trip to hills.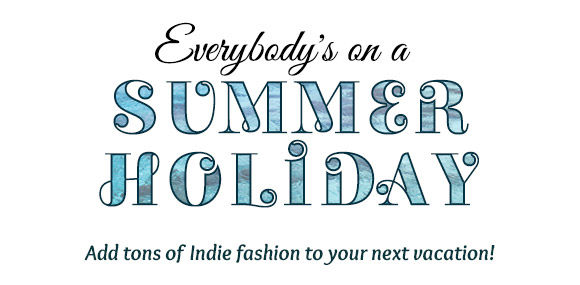 View Collection

Beach holidays call for light and breezy clothing. To wallow in the whirlwind of waves, pack in a good number of flowy dresses. Match the magic of rejuvenating sun, sea, and sundowner with lovely floral prints (can be roses, tulips, lilies or whatever you fancy). They're oh-so-chic and comfy for the moment and of course, Instagram-worthy for all the moments to come.
View Collection

It has to be fuss-free yet flattering because you don't know when you'll be back to your hotel. So how about going for something edgy like digital prints on a classy contemporary salwar suit? Sounds awesome? Experiment with bottom styles like Palazzos, Trousers or Pants for adding a comfort-factor.
View Collection

A desert safari on your itinerary? Sweet! Dress beautiful in a circular skirt so you can twirl and treasure the night away. Look for marvelous Block Prints in bright and natural hues. It'll prove to be perfect choice that'll lend a rustic charm to your look.
View Collection

Head for the hills, wearing light & easy kurtas in solid shades and prints! Style it with any kind of lower or bottom style. It can be Pants, Palazzos, Skirts or whatever floats your boat. Go for abstract print that definitely goes with the mystical mood of the mountains.
View Collection

Keep it easy and elegant with a classic blend of a tunic (or crop top) and pants (or trousers). It's an ideal outfit for a summer break. It's crispy and cool, also works well for almost any occasion. And add some sass with Geometric Prints along with a piece of jewelry. Now you're good to fly!