Flat 20% Off + Stitching & Shipping offers*
Rated
4.2
out of 5 based on 3206 reviews on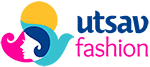 Most Searched Categories
Popular Searches
Popular Collections
WHAT YOU SHOULD DEFINITELY HAVE IN YOUR SPRING CLOSET
Hey, when there's spring in the air, how about adding some spring to your wardrobe? With winter turning the corner, it's time to put the dark and heavy outfits away. We have some fresh, lovely ideas for you - so read on for a quick look at the Indian styles you can't say no to. Want to do a quick recce of our Spring-Summer essentials? Well, Art Silk has hit the town, and it gets better when combined with Jacquard, so look out for breathtaking Lehengas that make the most of both fabrics. Printed Sarees, Pakistani Suits and Indo Western Kurtas in fresh avatars have moved in. And if you love traditional jewelry, shop up some Meenakari pieces to go with your look. Just what you need for a new 'you'.
MAKE YOUR LEHENGA THE GAME CHANGER
View Collection

Who says you can't do something new to the traditional Lehenga? The non-conventional Art Silk looks as good as silk, is easier to maintain and is definitely pocket-friendly. When embroidered with zari, resham, cutdana or sequins, your Circular or Mermaid cut Lehengas in Art Silk are next-level stuff. This is also the season for Art Silk and Jacquard to do a tango. Take a contrast color dupatta to take your style quotient a notch higher. Another flattering option you could try out are the Indo Western Lehengas. The choli makes way for a long front slit jacket here, and makes you look good, whatever the body shape.
IF IT'S IN PRINT, IT MAKES HEADLINES
View Collection

Summer is all about Prints. Why not dive into a world of ornamental and geometric, floral and abstract prints that look great and feel awesome? Trust us, you can never have too many Printed Sarees! Crush on georgette, chiffon, cotton and crepe. Unlike elaborate thread work attires that tend to be a trifle heavy for the sunshine season, it's fun and breezy to go with prints in monochrome or color. Ah yes, we strongly recommend a bouquet of colors for your closet. From ace designers like Sabyasachi to Bollywood stars like Kangana, Floral Prints have emerged as the queen of prints.

'TIS TIME TO SLIP INTO KURTAS

View Collection

Go berserk with this cool-n-easy trend. You can take a single solid-color Kurta and team it with a pair of denim jeans, with a Bandhani Dupatta doubling as a scarf. Also makes sense to take the outdoors or workspace in your stride by pairing your kurta with leggings or palazzos. Stock up on all kinds of kurtas. The printed ones and the lightly embroidered numbers, the cold shoulder cuts and layered styles are all-weather friends. Remember Deepika's girl-next-door look in the recent movied Piku? Light lipstick, your hair in a ponytail, cool flats...and you're good to go.

PAKISTANI SUITS, LADIES? IT'S YES, YES, YES!

View Collection

This contemporary version of the Salwar Kameez is for times you need to dress up without going over the top. Pakistani Suits are your go-to attires when the dress code is 'chic', and you're heading out to parties and family celebrations. Make sure your Pakistani Suits come with statement lowers like embroidered straight pants or printed Palazzos

. Malaika and Kareena have often scorched the floor in uber-stylish Pakistani Suits, and there's no reason why you shouldn't follow suit.

SAY IT PRETTY WITH MEENAKARI PIECES

View Collection

There's nothing blingy or flashy about Meenakari Jewelry. Instead, it talks artistry and old-world beauty. That makes Meenakari so right for brightening up your attire and adding an exquisite touch to sarees, salwar suits and lehengas. Looking for Meenakari Necklaces, Chokers, ear danglers, finger rings and bangles that can be worn time and again? We love the range, and so will you!