Swipe to the left
MELTING POT OF TRENDS
We know what our fashionistas love to shop for! The latest and classiest trends are here like ultra glam Bollywood inspired ensembles, droplet shaped Paisley motif attires, silhouettes and jewellry in Rose hue and Tussar Silk drapes and more. Come, take a look!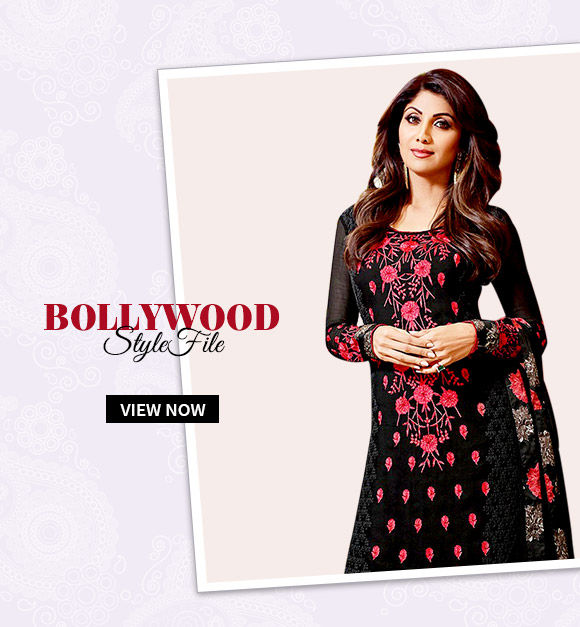 Make a serious style statement with our gorgeous Collection of B-town inspired silhouettes in eye-catching designs & shades.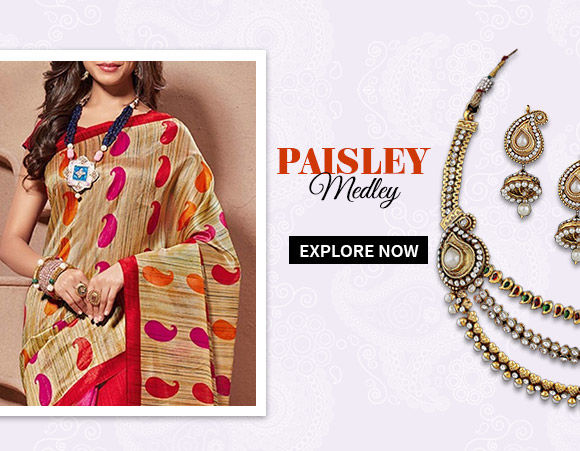 Popping up all over the fashion runways, this droplet shaped pattern of the seventies is impeccable. Explore our beautiful array of ensembles with paisley motifs and prints.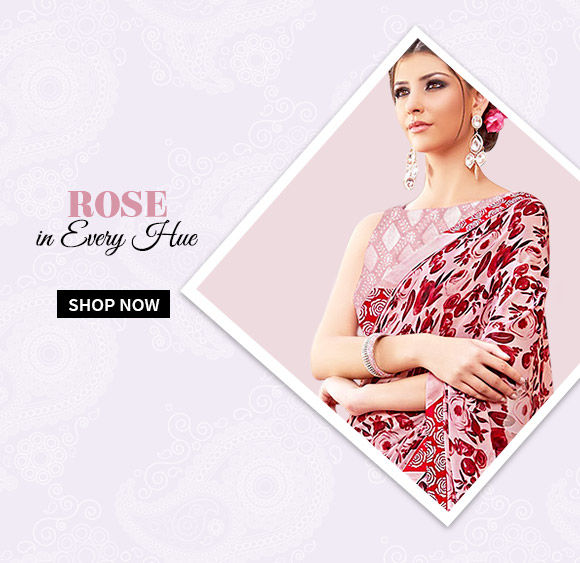 From Antique Rose to Old Rose to Rose Gold, this color palette has been the talk of the town. It is not just popular for jewelry but silhouettes in this gentle tone are making waves as well. Own our Collection in these Victorian shades.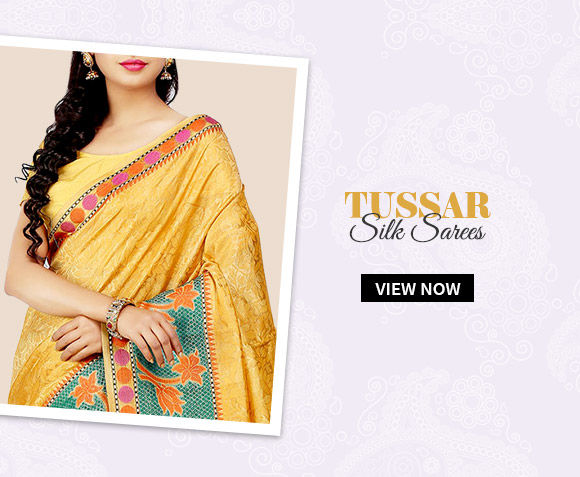 Adorned with beautiful ornate designs and motifs, these classic drapes are wardrobe staples. On this upcoming festivity, dwell into the exquisiteness of this rough-textured silk .

BOLLYWOOD SHOW
Everyone needs some inspiration from the chic and stylish Bollywood style party wear. Spend on an array of Lehngas, Pakistani, Straight cut, Abaya Style Suits, Lycra and Georgette Saris with sequins, stone and metallic thread embroidery.


PAISLEY ART
Famous in the fashion runways, this droplet shaped pattern is printed on our wonderful collection of Sharees, Slavar suits, Lehngas, Indowesterns and more. Dont you love this pattern?


ROSE SHADES
From Antique Rose to Old Rose to Rose Gold, get your dose of beautiful stone studded jewellery and embroidered ensembles in this gentle Victorian shade. Wear your Rose hue for Festive, Casual, Wedding, Party and Bridal events.


TUSSAR SILK THREADS
Get your festive on with this rough-textured yet extremely fancy Regional, Handloom and Embroidered Tussar Silk Sarrees, Indowesterns and Menswear with ornate designs and motifs. Get one!