Flat 20% Off + 50% Off Stitching & Free Shipping*
Rated
4.3
out of 5 based on 3187 reviews on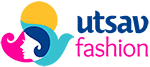 Most Searched Categories
Popular Searches
Popular Collections
What's Your Fabric?
Sundry of entrenched elegant fabrics to flatter your figure just a few clicks away. Make a choice among the right feel for you.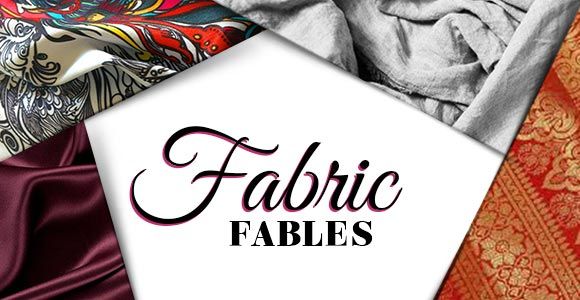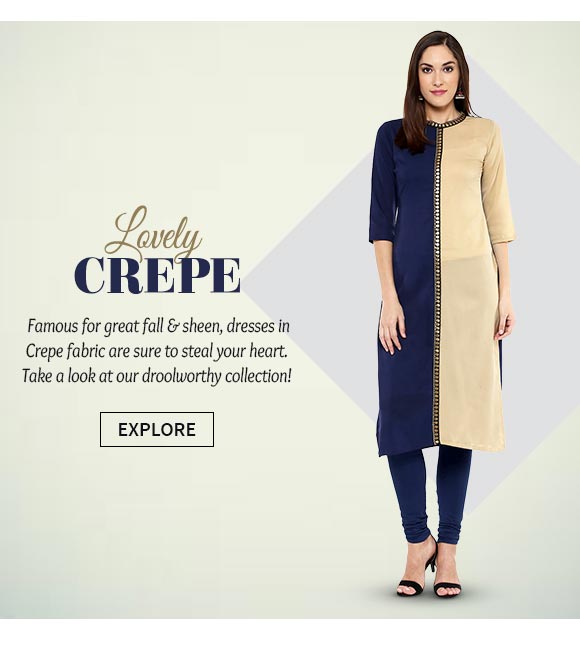 | | |
| --- | --- |
| | |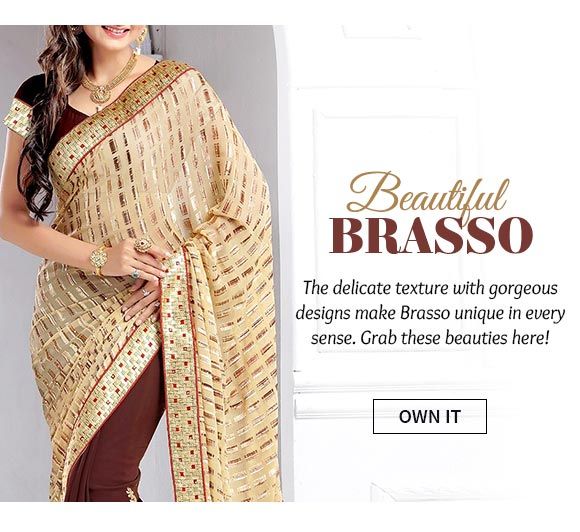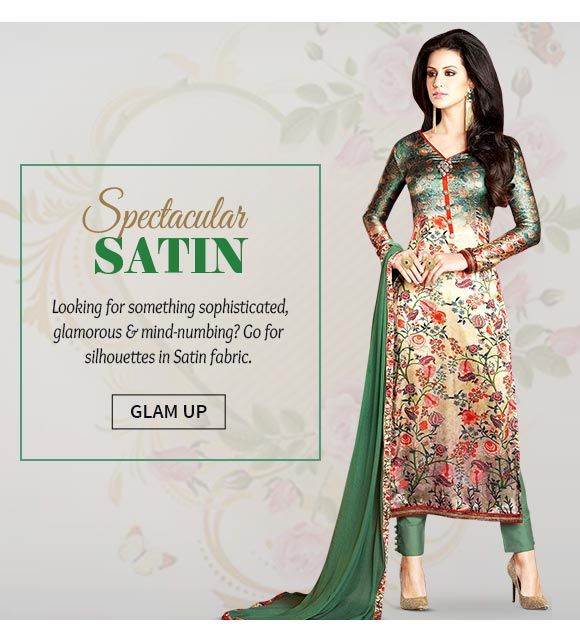 | | |
| --- | --- |
| | |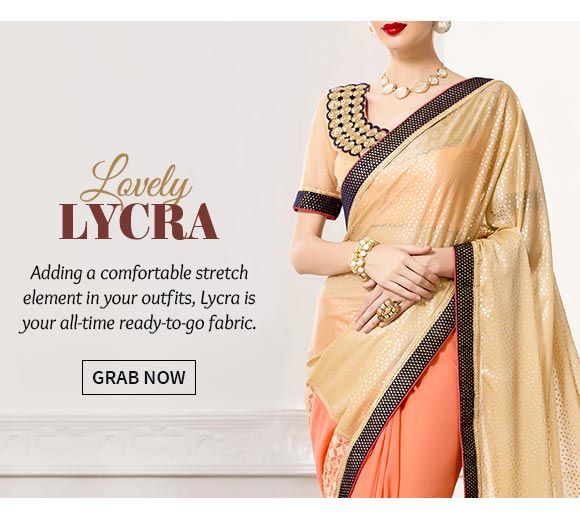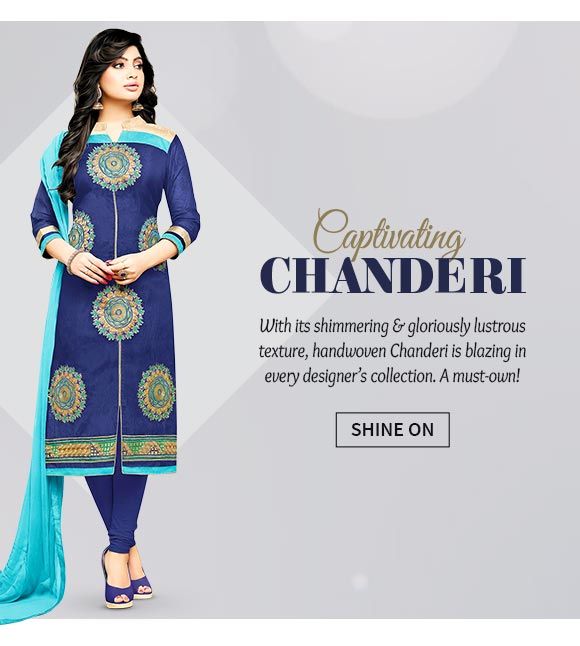 | | |
| --- | --- |
| | |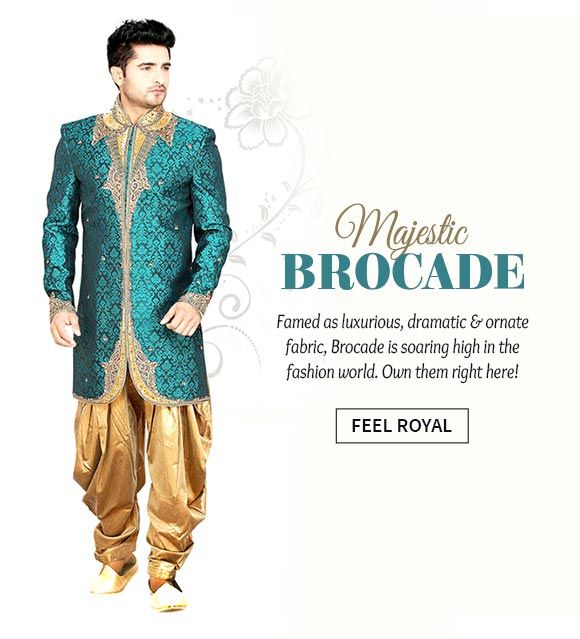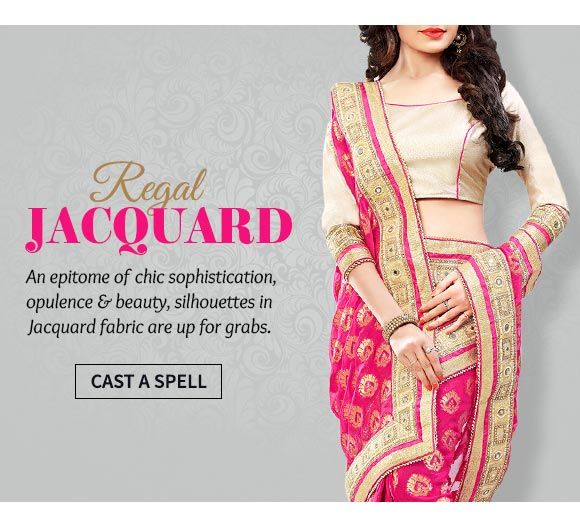 | | |
| --- | --- |
| | |

Go Natural
This scorching season go for Cotton, Khadi and Light Linen. Plain Khadi Kurtas, Nehru Jackets, Handloom Pure Cotton saari, Printed Linen saari, Embroidered Linen Kurta Pyjama swirl in ease and comfort.


Cosy Crepes
The distinctively crisp and crimped Crepe saari, salvar kameej, lahangas, Indo-Western, Kidswear, Handbag and Blouses in manifold prints and hues brings substance and style to the foreground.


Shimmery Silk
Silk is the glam wave of affordable design. Art Silk and Pure Silk gilded in Zari, Resham, Lace, Sequins, Checks, Peals, Kundan sets a league of your own for all Festive, Wedding and Casual business.


Buoyant Brasso
Step out in the forever favorite Brasso. Tunics, salvar Set, Kurtis, Printed saaris, Pakistani kameej, lahanga Style saaris and Kidswear with new cuts, colors and runway inspirations.


Satin Spry
Right off the runway, Satin inherits the glow. Two part Satin And Net saari, Embroidered Satin Kurta Churidar, Satin Pakistani kameej, Pain Satin Jodhpuri Suit, fixes for every luxe occasions.


Chiffon Charisma
The sheer, lightweight woven Chiffon falls moderately close to body. saaris, salvar kameej, lahangas and Blouses in synchronic Abstract, Floral, Foil and Geometric Prints sets an everlasting impression.


Lucid Lycra
The exceptionally flexible and Sheer Lycra turns up your style. A-line, Circular, Staight Cut or Abaya style Drapes, kameej or lahangas amps up your look.


Charming Chanderi
Pellucid, lightweight, fine luxurious Chanderi caters Embroidered Chanderi kameej, Silk Chanderi Jacquard Blouses, Printed Chanderi Kurtas and Shirts drenched in your favorite color palate.


Brocade Beauty
Rich raised pattern Brocades ornamented on Sherwanis, Kurta Pyjama, Jacket, Blouses and Long Kurtas makes every outfit look sleek and party ready.


Jazzy Jacquard
Rise above drama in Jacquards. Groom yourself in Jacquard Nehru Jackets, Jacquard Sherwani or embrace in Printed Jacquard saari, Embroidered lahanga teaming up with minimal accessories.


Supernet Saga
This festive scene drape a woven Supernet saari and draw all the attention. Be it Embroidery, Print or Half and Half, these regional saaris are all time classics.