Indian Workwear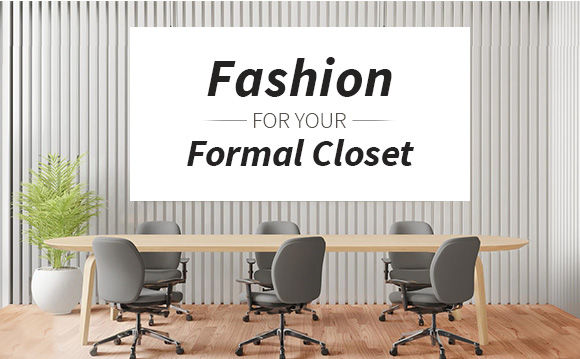 Say goodbye to boring formals! Now, you can rock bright hues and eccentric designs in your favorite fabrics. Utsav has curated the best of formal Sarees, Dresses, Kurtas, and more to brighten up your office wear wardrobe. You can pair these up with our stylish Dupattas or Stoles. Our awe-inspiring Pearl & Oxidized Jewelry will also make a great addition to the look.
Are you a working woman who loves to wear Sarees? Then, you've come to the right place! We've got cozy yet elegant Sarees in cotton, silk, block prints, and more for that special office look.
Are you torn between ethnic & modern formals? You don't have to compromise, choose the best of both worlds! Our indowestern collection offers the beauty of ethnic attires and the comfort of western wear.
Looking for stylish accessories to go with your formal look? Our classy Dupattas & Stoles are what you need! Amp up your elegance by pairing them with our Oxidized & Pearl Jewelry.

The Encyclopedia of Indian Fashion and Everything Else
Comfortable Fabrics
When at work, earthy, natural fabrics are prefered. So find Chanderi Silk Salwar Kameez with light embroidery, Skirts in Linen, Tops and Palazzos in Cotton for convenience, comfort and charm. Handwoven Cotton Sarees in Beige, Grey, Tan, Light Blue or Green look great in office, so also check out Monotone Sarees with Printed and Woven Borders.
Easy Indo Westerns
Indo Westerns are a natural way to look stylish and stay on the move. Splurge on our collection of Kurtas, Tops, Tunics, Skirts, Linen Trousers and Shirts in cool fabrics like Cotton, Linen, Chanderi Silk or Tussar in single colors or prints. Remember Deepika's 'Piku 'look in Kurti and Jeans? That looked super cool and still meant business.
Elegant Dupattas
Delve into our array of block printed or embroidered Dupattas in Cotton or Chanderi Silk. If there's a nip in the air, opt for light Jamavari Stoles over the kurta, tunic or top you're wearing. The dupattas and stoles can be in single color like Red, Beige or Black, and multicolored too.
Formal Jackets
The hand-embroidered Jacket makes a casual outfit look formal while printed jackets are perfect for after-work parties Khadi, Linen, Silk, Jacquard and Brocade are the preferred fabrics in Peach, Navy, Grey, Maroon and more. Find your match in Ikat Print, Applique Work, Sequin work and Embroidery.
Chic Add-Ons
Beautiful Indian designs in Meenakari, American Diamond or Oxidized Jewelry can make your look subtle or jazzy depending on what you want. Golden colored Jhumkas, Pearl strand for the neck, American Diamond Bangles and sleek finger rings are work-perfect.