SPLENDOUR EID LOOKBOOK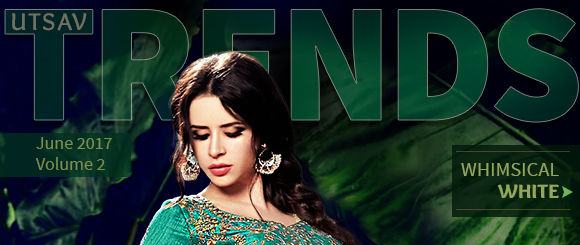 FROM THE EDITOR'S DESK
The flurry of Eid celebration continues this coming week. Topping to this festivity is our luxury prêt-à-porter collection in summery hues such as serene Ivory, lush shades of Coral, Steel Grey & rich Maroons. Bring something different to the table this Eid, by opting for hues & styles that exude glee. Infuse quirky western cuts with traditional motifs and hand work.
We're sensing a power color yellow craze this Eid. From an eye catching banana and canary yellow to a spicy turmeric & lemon, who doesn't love a bright pop of yellow oozing out festive vibes & a summery feel?

If you are interested in weaving something filled with festivity & tradition, then shades of green, kale, olive & mint are an ideal pick. Be the Maharani of your town in these outclass Eid outfits.

This color has hit all the right notes. Shop this in abundance as it never fails to impress. Any outfit in this candilicious hue would look simply divine, so don't forget to stock 'em up in your festive armoire.

Gear up for Eid, by incorporating aqua, cobalt, navy, island paradise in your Eid wishlist as they perfectly appease your eastern silhouettes and does fit to all age groups. This mysterious color can translate easily from day to night.

If you wish to add royalty to your Eid look, dipped in colors of festivity & elegance at the same time, then pick royal Eid formals in smoke, slate and ash gray adorned with the most celebrated prints from nature & drool worthy embroideries.

Up your Eid game a level higher as we wait for this season to drape ourselves in the most exotic shade of the summer. Keep nude lips and hairdo like large barrel curls with side swept bangs to polish off the look.

Get the personality of a quintessential girl-next-door with our lovely range of Eid Collection in crisp tan, sand dune and caramel shades. Look breathtaking & awe-inspiring in this simple yet elegant hue. Golden color shoes will look enthralling with these outfits.

Enchanted with its vivacious shades, this color is a festive hit. From rouge & fiery reds to deep plums, ensembles in these adorable hues are going to bring you all the compliments this Eid.