Flat 20% Off + Stitching & Shipping offers*
Rated
4.2
out of 5 based on 3206 reviews on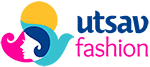 Most Searched Categories
Popular Searches
Popular Collections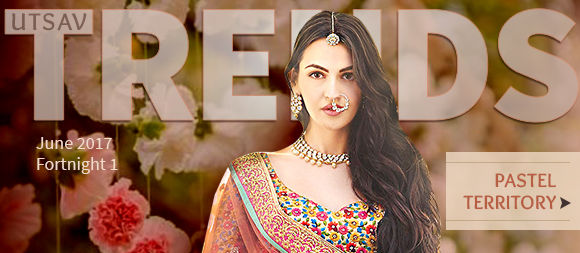 FROM THE EDITOR'S DESK
New-age Indian Brides
This year, the Indian Wedding Trend is going prettier with the color palette, more luxurious with the design & more contemporary with the style. In this edition of Utsav Treand, our fashion experts have exclusively shortlisted the latest wedding styles. All you brides-to-be, do take a note!
If your bridal look tends towards the sleek, new-fashioned & modern style, bravo! Silhouettes with Placement Embroidery will make sure you're all set for the D-day.
Slits, Full Sleeve & Layers are ruling the roost. For a standout wedding look, opt for the outfits highlighting the Indian tradition with a contemporary, eclectic twist.
The trend this year combines translucent fabric with Golden Zari, Applique Work, Paisley motifs & Patch Borders. Go with Net Sarees, Lehengas & Abaya Style Suits.
Move over the conventional wedding hues. Add a dash of color with the most subtle, soft shades of Pastel- Lilac, Peach, and Light Purple et al.
A mishmash of Polki & Multicolor Stones, all layered together in cascading Necklace Sets & large Statement Earrings is a style that's one for ages.
Synonymous with sophistication & class, Lehenga Style Sarees, Gowns & Abaya Suits should be part of every bride's trousseau. They are just perfect for post-wedding events.
If there was any doubt about it, this time-honored hue is the color of the season. Wedding ensembles in the Black color palette are must-haves.
Brides shouldn't be afraid to play with non-traditional colors, cuts & designs. Be the center of attention in Indian ensembles with global appeal.