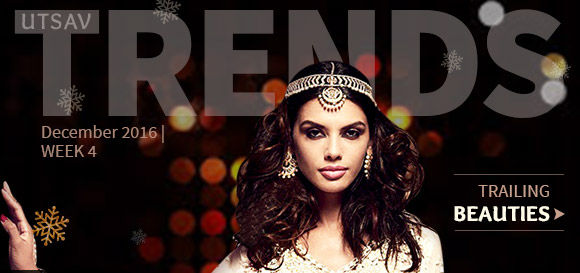 FROM THE EDITOR'S DESK
What's In Store 2017?
In this edition of Utsav Trends, our fashion experts predict the biggest styles of 2017. Everything from 70s and flowy silhouettes for party wear to quirky patchwork and statement necklaces, check out the best of next year & stay ahead of the rest. Plan your 2017 wardrobe, right now!