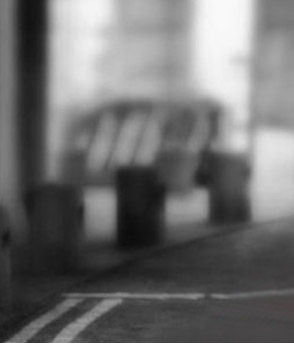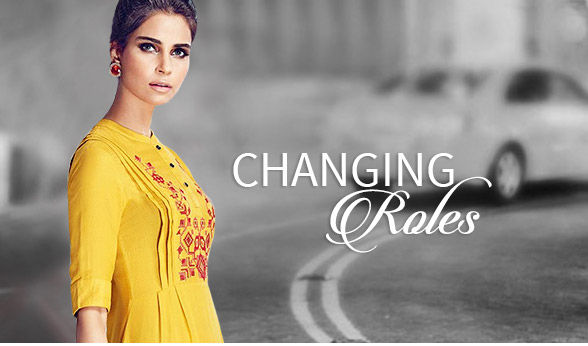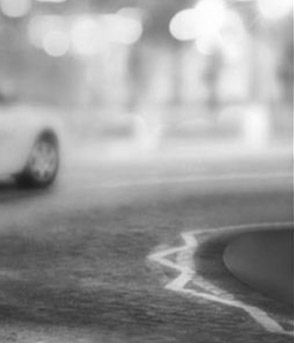 Her style mantra at work, play & festivals
Today's woman is limitless. She wears Handloom Sarees and Trousers to work with equal elan. At play, she is as comfortable with Asymmetric Suits as she is in Kurtas. Come festivals, and she flaunts Heritage Sarees and her Indo Western Lehengas without missing a beat. As the east and west morph in her wardrobe, the 21st century fashionista is taking time in her stride.
Walk the talk at the workplace.

Exude power in chic Handloom Sarees with elegant borders or dress down in Straight Suits and Cotton Kurtas. Out on a business lunch? Go for Tops and Trousers or match Separates. Whatever your line of business, our line of workwear is right on target.
When you're out having fun

In the mood to relax and have a good time? Here's a secret. Wear the right clothes! It's great to be trendy and experiment with outfits having Cold Shoulder cuts and Asymmetrical hems. Or chill out in Kurtas, Dresses or Tops with Bottoms for those relaxed vibes.
Sunning out in festive times

While traditional fashion is the mainstay of festivals, new-age styles are ruling too. The modern lady dons her Sequined Attire, Abaya style Suits and Gowns with flourish. Not just Heritage Sarees and jacket style Lehengas, the new entrants are Top-n-Bottom Sets.
Fabrics that have stood the test of time

From the rich reservoirs of the past emerge weaves like Ikat and Khadi, Silk and Chanderi, each with its own unique character. Ikat has travelled from sarees to new-age dresses, Khadi is now a runway rage in kurtas and skirts, while pure fabrics like Silk and Chanderi have flooded the market as salwar suits and jackets. Elegant and evolved, they spin tales of the 21st century.
Indian styles meet Western cuts

While the Indian woman always has space for ethnic faves in her closet, she likes them with a twist. Whether at work or party, weddings or festivals, she likes it neat yet dramatic. Here's a curated collection of Kurtas with Cigarette Pants, capes with Sarees, Tops with Skirts and Salwar Kameez with slits. Like to keep it fuss free at weddings? The Jacket style Lehenga is yours!