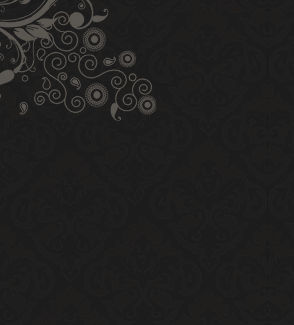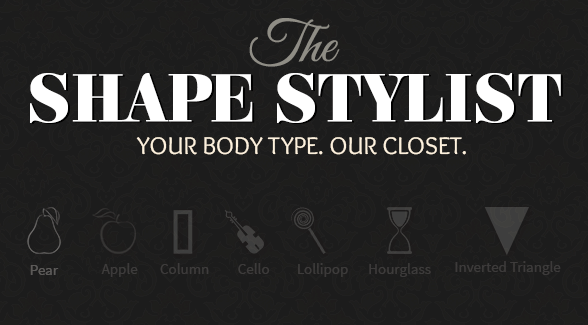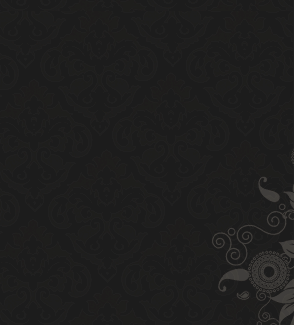 Body Shape Stylist
Before we decide what to wear, we must know our body type. Are you Hourglass or Cello, Pear or Apple, Column or Inverted Triangle?
Find out what ethnic styles from India enhance your body type. Find form flattering fabrics, silhouettes, necklines and colors that suit you best.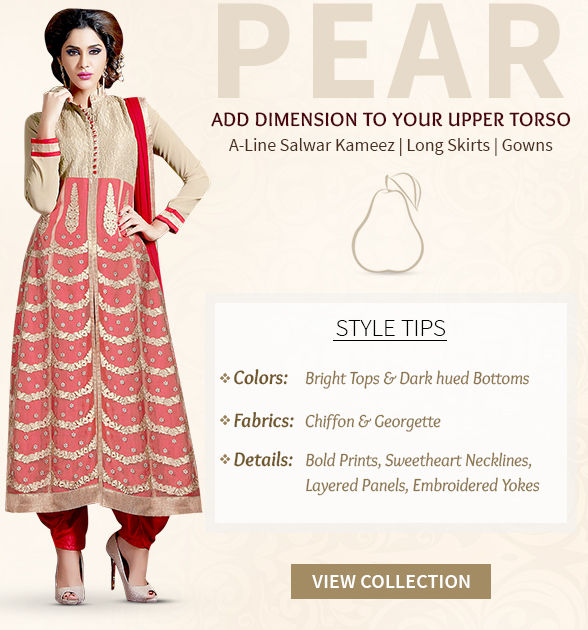 Broad hips with a narrow upper torso

Volume up the Upper body in White or light pink. Bright & bold colors like reds, orange, electric blue neutralise the Lower body. Chiffon & georgette apparels look great. Go for styling such as cowl neck, boat neck. Explore Dresses, A-line,flared skirts, kurtas, circular & maxi skirts and layered tops from our collection.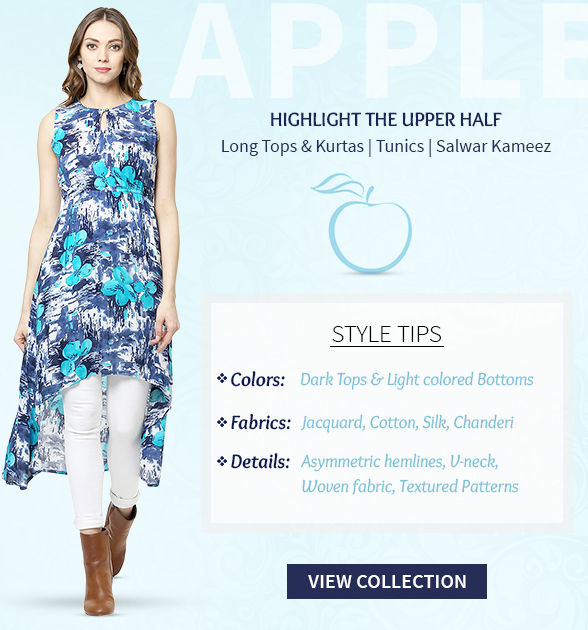 Broad upper torso, slim hips and legs

Darker tones are for your upper torso while lighter hues are good waist downwards. Woven Sarees, Empire line Kameez, long tops, tunic shirts add more volume to your hips. Low v-necks, Statement Embroidery, A-line Kurtas and Lehengas, Asymmetric Kurtas and Tunics are complementing to this frame too.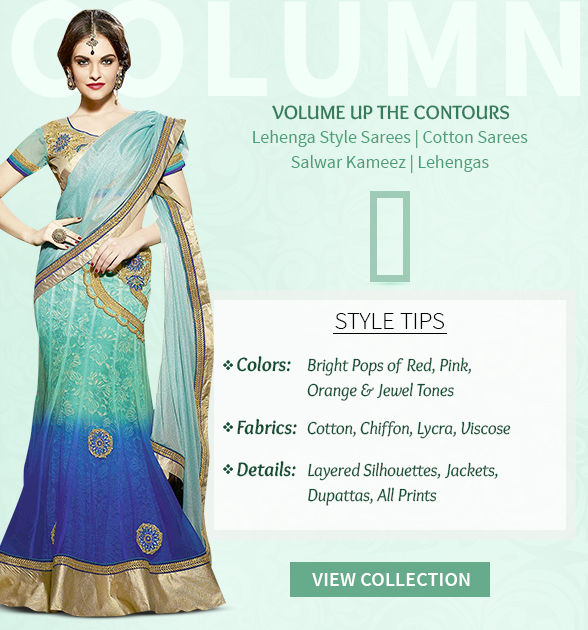 Straight, slender frame with long legs

Bright colors of Red, Pink, Orange are your first choice. Jacketed and layered Salwar Kameez and Lehengas are a-plenty. Tops, sweaters, dresses, dupattas and jackets are your go-to, Various prints and textures in Cotton, Chiffon, Lycra and Viscose are all available at a click.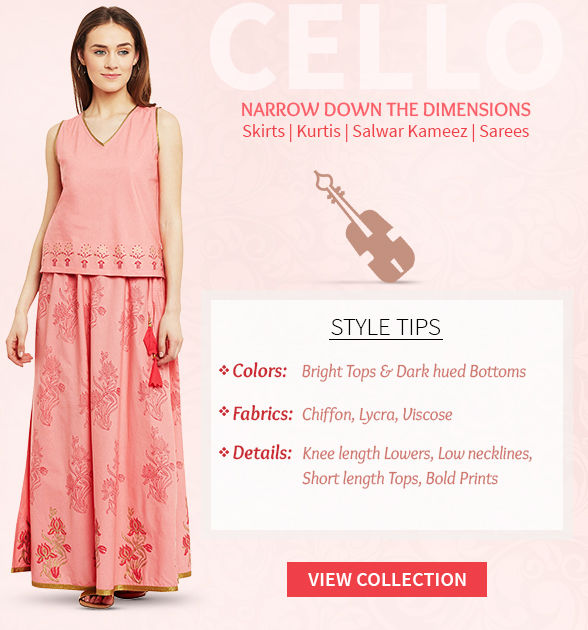 Fuller body with sharply narrow waist

Go to our Indo Westerns to min-n-match dark colored bottoms & lighter tops, Low necklines & V-lines in Salwar Kameez, Palazzos, Knee length skirt & dresses are the things to buy. Monochromes in Fusion wear work for Cello shaped women. Chiffon, Lycra and Viscose are your fabrics.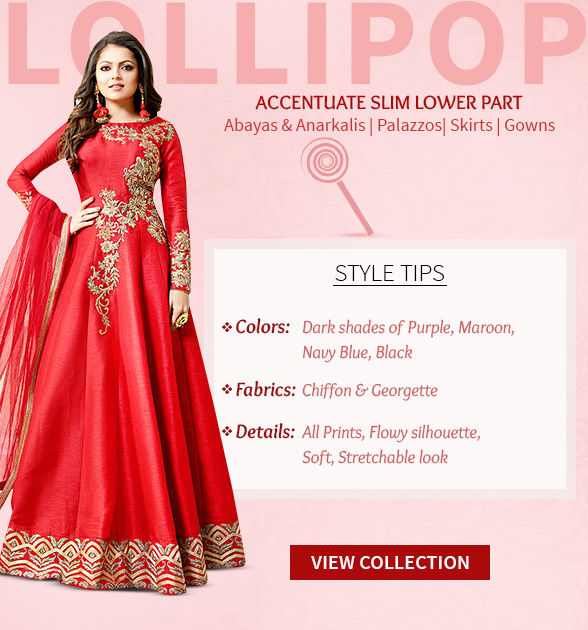 Full curves with slim waist and hips

Always choose Chiffon & georgette apparels. Flowy styles like Abaya style suits, Palazzos and Skirts are perfect for filling up the lower torso. Vertical stripes, floral, polka & small check prints are good for this body type. We have dark shades like Purple, Maroon, Navy Blue for you.
Broad shoulders, small hips and slender legs

Light as well as bold colors in White, Baby Pink, Sky Blue worn as skirt or pants will balance out your body shape. Explore our whole collection of Chiffon, Lycra, Velvet fabric in skirts, jackets, tops and sweaters, palazzos, flared trousers, straight pants and Tops with all kinds of prints and textures.