Flat 15% Off + Stitching & Shipping offers*
Rated
4.2
out of 5 based on 3233 reviews on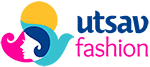 Most Searched Categories
Popular Searches
Popular Collections
FASHION GEMS OF GUJARAT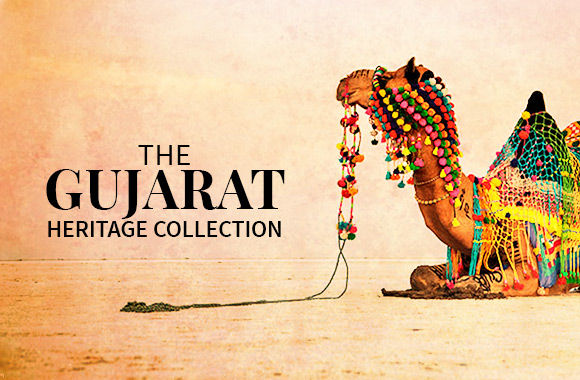 Gujarat is famous for its brightly colored and intricately ornamented garments. The vibrant outfits display a stark contrast against the land of Kutch, the salt desert. Mesmerized by the Gujarati flair, we've curated a stunning galore of Gujarat's top regional motifs & adornments. Prints like Batik, Patola, Bandhani & others decorate the collection. Further, Mirror Work styles & Oxidized Jewelry are also on display. Claim them now!
LEGENDARY REGIONAL PRINTS

The allure of Bandhani/Bandhej printed drapes is irresistible. Here, we've curated a perfect collection of Bandhani Sarees. Each piece is adorned with traditional Gujarati hues like Yellow, Red, Green, and more. Hurry and shop away the best!

Every Desi fashion lover needs at least one of our Batik Printed Saree. Our collection of Gujarati masterpieces showcases motifs depicting elements of nature. Further, some drapes flaunt geometric shapes, traditional symbols, dots, and other designs.

A collection of folk motifs & geometric designs await here. The art is ornamented with flaming shades that exude vibrance. And, that is the Patola perfection! Hurry, claim the top-voted Patola Printed styles here!

The art of dyeing the fabric knots in the vibrance of Gujarat is hard to perfect. Although, at Utsav, you'll only find the best! A handpicked curation of Tie-N-Dye styles, reminiscent of Gujarati perfection, awaits you here.

Mirror Work is the pride of Gujarat, a celebrated art form of India. Make way! It's here to steal the spotlight away. Welcome this cherry-picked collection comprising top ethnic & fusion styles adorned with mirrors.

To accessorize a vibrant Gujarati look, you need the humble charm of Oxidized Jewelry. Grab your favorite Oxidized beauties from Utsav. Delicate carving, intricate stonework, and lovely embellishments decorate the collection. Give them a chance!