Flat 20% Off + Stitching & Shipping offers*
Most Searched Categories
Popular Searches
Popular Collections
AUTUMN-WINTER FASHION EUPHORIA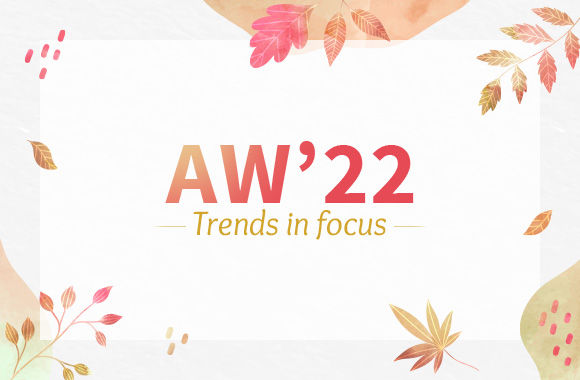 Once again, it's time to welcome the Autumn-Winter trends to your closet. The colors are rich, the fabrics are plush, and the vibe is extravagant. Flamboyance awaits you with the best of Indian fashion. Utsav has carefully curated the prettiest & coziest styles for you. So, get ready and check out these specially curated styles.

Your inner fashionista is screaming YES! C'mon, allow the Layers of perfection to be part of your daily life. Autumn-Winter is asking you to Layer your usual fashion with Jackets, Capes, and more. Don't forget to add Layered Indowestern Lehengas, Salwar Suits, & more to the shopping list too. Hurry!

It's time to flaunt dramatic silhouettes with floor-sweeping hemlines. Yes! Pick grand layers of Abaya Style Suits, Gowns, Indowestern Lehengas, and more for your Autumn-Winter closet. Fashionistas approve of them all, hurry!


Autumn-Winter is a great time to embrace the vivacity of nature's treasure. Claim it with stunning fashion decorated with shades of the enchanting rainbow. Here, we've curated styles in Hot Magenta, Striking Red, Royal Purple, Bright Green, & more.


It's the season of Pink. The flushed tint has become a must-have for Autumn & Winter 2022. It's on fashion runways, celebrity wardrobes, and fashionistas' wishlists. So, why not welcome it with open arms into your Desi closet? Pick from our Pink Pakistani Suits, Embroidered Sarees, Kurtas, & more now.

A beautiful dance of threads, Zari, & Resham is shining on top of your favorite Indian fashion. The allure of embroidery adorning Salwar Suits, Lehengas, Sarees, Top Bottom Sets, & more is perfect for Autumn & Winter. Go on, revamp your wardrobe for new seasons.


The grace & sparkle of Metallic hues are ready to decorate your Autumn-Winter trunk of chic. Here, we've got Gold, Silver, Copper, and many more shades. Their presence has made our Gowns, Salwar Suits, Top-Bottom Sets, Sarees, and more extra special. Check them out now!


The allure of dark colors, glam, and contemporary styles are perfect for your Autumn-Winter evenings. So, make the best choice from our Abaya style Suits, Sarees with Plain Borders, Crop Tops with Bottoms, & much more. This pretty curation of evening wear is available in striking hues like gold, blue, black, dark green, gold, etc.

Welcome the electric elegance of Sequin to your Autumn-Winter closet. Its shimmer, glister, and sparkle are yours to perfect with your beauty. Utsav has the prettiest Sequin Sarees, Lehengas, Abaya Style Suits, and more for you.


The goodness of Indian fashion mixed with the sultry & elegant vibes of Black color– A sight you can't ignore. Fashion street has spoken, "It's truly the best blend one can have". What are you waiting for? Welcome Woven Sarees, Pakistani Suits, Kurtas, & more in Black into your wardrobe.


Autumn-Winter is the time of eccentricities & sass. Nothing fits it better than Indian fashion adorned with Graphic Prints! From Stripes to Triangles– every geometric shape is accepted on the fashion street. And, the best of it awaits you here.

Autumn-Winter is all about playing with layered silhouettes! What better way to do that than by flaunting Indowestern Gowns? They are extravagant, comfy, and perfect. Utsav got the best of them here, decorated with Digital Prints, Embroidery, and other Embellishments.


Guess what suits the allure of Autumn & Winter best? It's the enchanting hues of Jewel stones. Embrace the elegance of Emerald Green, the vibrance of Ochre Yellow, the regalness of Amethyst Purple, & much more. When mixed with chic styles, they will elevate your fashion quotient.


Strikingly sensual Sheer fabrics are ready to elevate your look. You can be the queen of every party with our beautiful sheer Pakistani Suits, Sarees, Top Bottom Sets, & more. From Net to Chanderi, the prettiest fabrics are here with our mesmeric fashion range.


Neutral hues are a perfect match to Autumn & winter. They never fail to enchant onlookers. From off-white to cream, all the subtle shades exude elegance like no other. Thus, Utsav has paired the best neutral hues with graceful Woven Sarees, Pakistani Suits, Kurtas, & more.


Velvet is something that never goes out of style. It always comes back to the top of the fashion charts. Make this all-time favorite part of your wardrobe with our exquisite Top Bottom Sets, Pakistani Suits, A-Line Lehengas, & more. The smooth and soft finish of velvet fabric is sure to take your breath away.

Nothing will match the colors and allure of Autumn-Winter 2022 like Pearl Jewelry. The biggest contributor will be the pearl's bewitching shine & beauty. Utsav wants you to cherish this trend. Thus, we are presenting beguiling Pearl Chockers, Maang Tikkas, Necklaces, & more.