AUTUMN WINTER TREND ECSTASY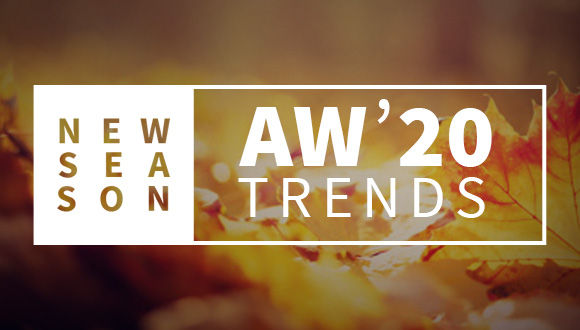 As the season makes a headway, so do the hottest styles. Here are plenty of trends to make you stand out from the crowd like the styling to contrasting colors, Embroidery to Prints. Are you prepared to see the fashion story of Autumn-Winter Trends that can lift your spirits?

Give your wardrobe a makeover with this season's favorite Pastel Shade. Make your way into a new season in this powdery Lilac hue Sarees, Salwar Suits, Indowesterns and Lehengas. Pop in Now!

Excited to see the power combo? Be bold and energetic in Pink and Red outfits which are under the radar of fashionistas. Take a look at these duo combos Embroidered sarees, Straight suits, Circular lehengas, Top & Bottom sets and Kurtas to make a stylish and quirky statement.


An edgy and bold trend says a lot more about your personality. Get these uber-sexy yet incredibly classy asymmetric hemlines, one-shoulder Dresses, Salwar Suits, and Tunics to define your style.


Floor-grazing is a perfect option to give you mileage for that flattering look. Look all bright and beautiful in these head-turning Embroidered and Printed pieces. Style these Floor sweeping Abaya style suits, Anarkalis and Gowns to amplify the vibe of ethnic wear to your closet.

Love for Sparkles and Glitters is trending this AW'20. Ladies Gear up your fashion game with glitzy effect in Embroidered Sarees, Abaya Style Suits, Pakistani Suits, Circular Lehengas and Top N Bottom Sets.


Want to give your classic look an exciting and perky twist? Check out our Mix and Match outfits collection in delightful hues and patterns. Pick from alluring kurtas with palazzos, Crop Tops with swirling skirts for that vibrant new look.


Capes are extremely versatile and magical for your go-to-style. Add some glamor to your outfit with comfy style capes in Sarees Blouses, Gowns, Dresses and Tops. Styles you can count on!

Beadwork in trend? Of course! Get your dose of Bollywood glam in these bead work embroidered Sarees, Pakistani Suits, Straight Suits, Kurtas, Top & Bottom sets. Stay stylish!


Black is forever every season's favorite! If you are looking for a collection inspired by the disarming beauty of power hue. We recommend endearing delights like Sarees, Salwar Suits, Lehengas and Indowestern.


Half and Half Looks is all about embracing a bit of drama to your wardrobe. So when you need a little extra oomph to your look grab these Half n Half drapes and color blocking beauties.

Who said checks are yesteryear's thing? Big and small checks in black-n-white or multi-colour are giving other prints a run for the money. From Printed sarees to Straight suits to cool Tunics, there's no getting away from these suave check vibes.