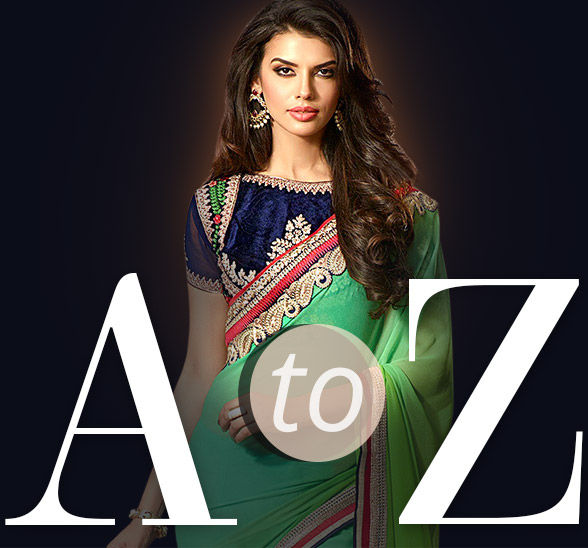 Glossary of Ethnic Fashion
In the exciting world of ethnic fashion, every alphabet tells a story. Let every story find a place in your wardrobe! From Anarkalis to Heirloom Sarees, Kundan to Patch work, Velvets to Zari...here's a complete glossary for the fashionista to dive into.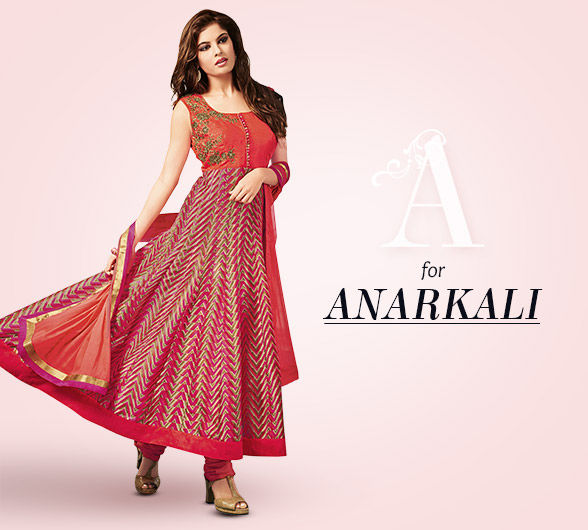 The regal style from the Mughal era that continues to rule the closet.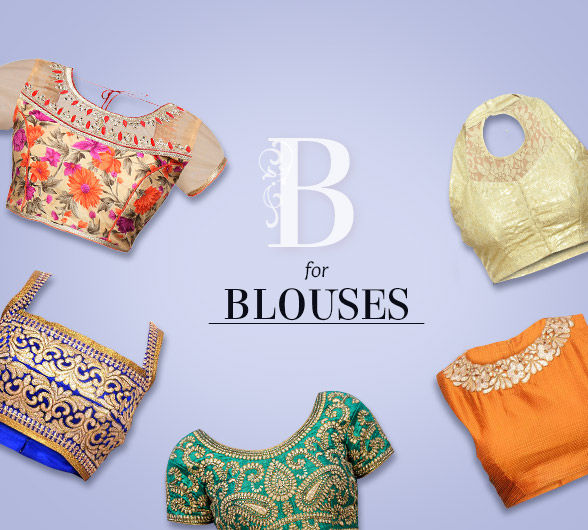 Style Essentials in elaborate work, classic colors and cuts to jazz it up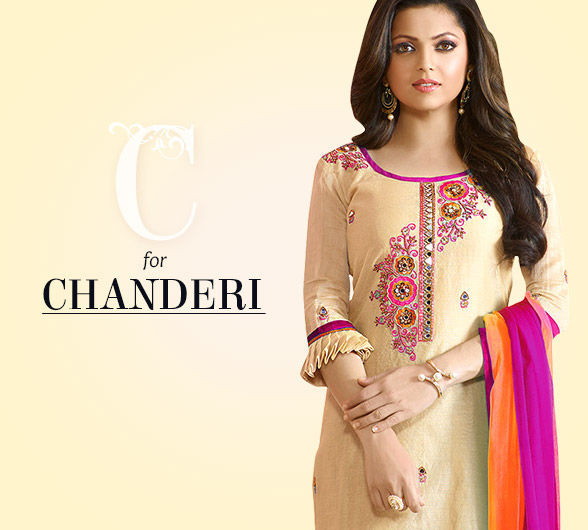 The royal fabric of Madhya Pradesh lends lustre to classic drapes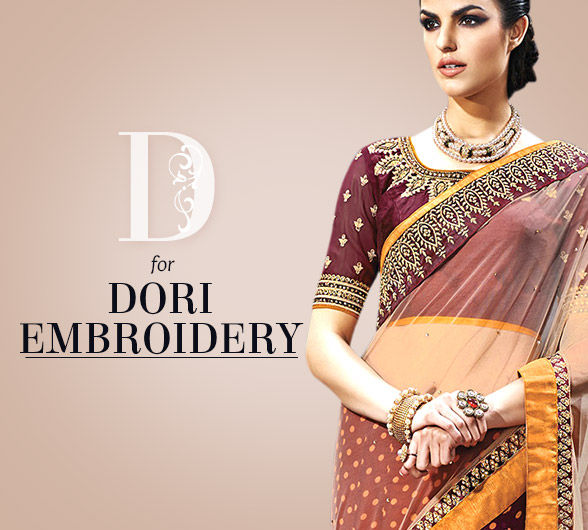 Artworks created out of colorful thick threads on dressy fabrics.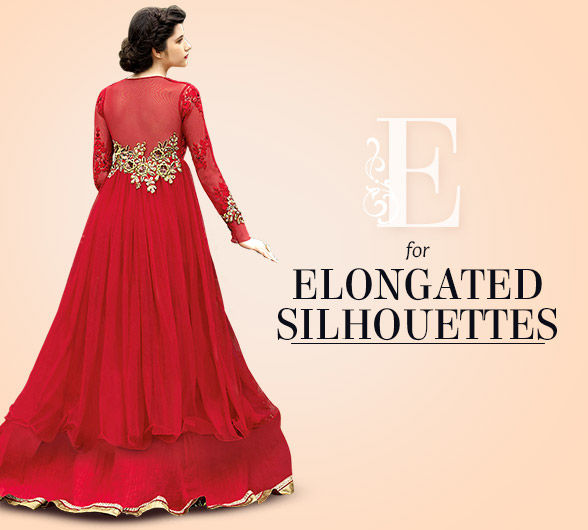 The Long-form style designed to make the body look slimmer.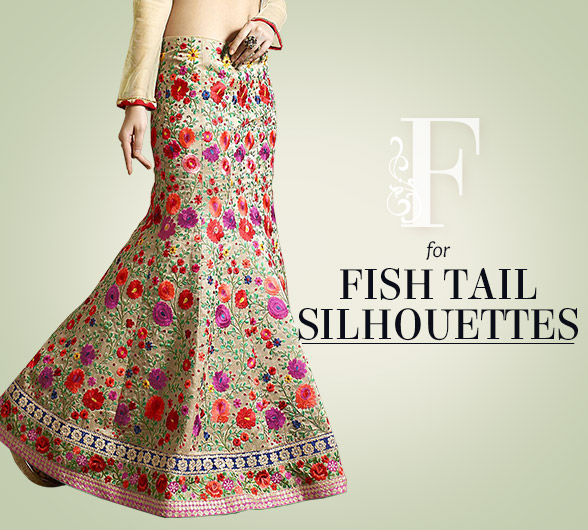 Mermaid style Lehenga Cholis to highlight curves and feminity.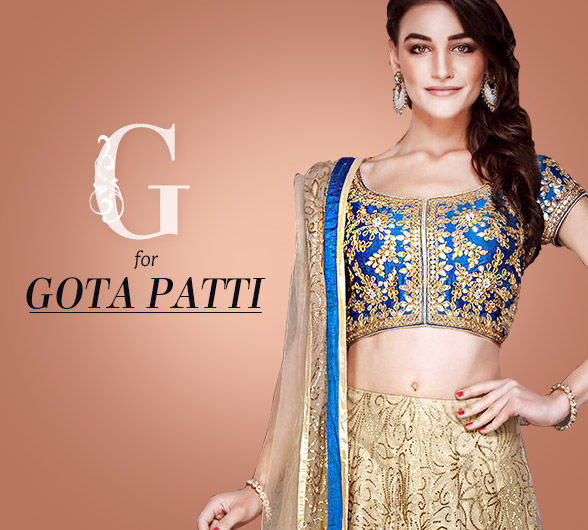 Rajasthan's heritage craft using gold, silver, copper ribbons.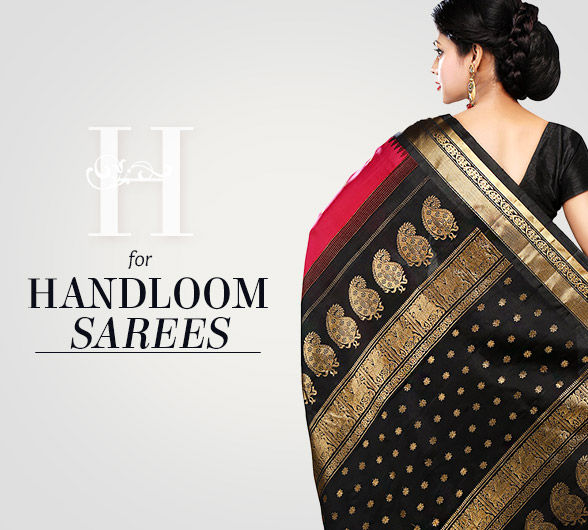 Collectibles in pure silk with elaborate golden thread work.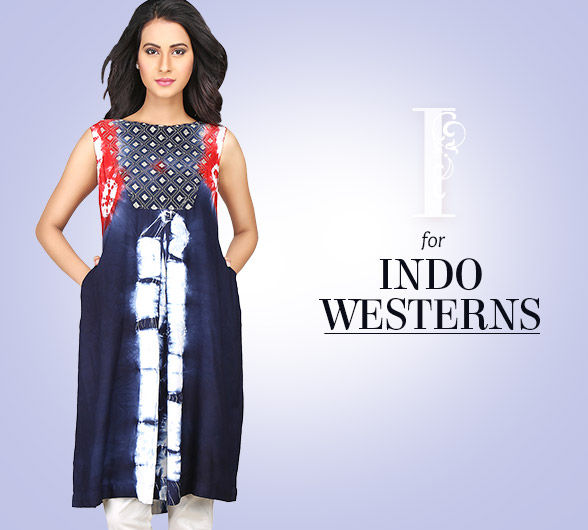 Stylish designs of Skirts, Palazzos, Tunics with ethnic work.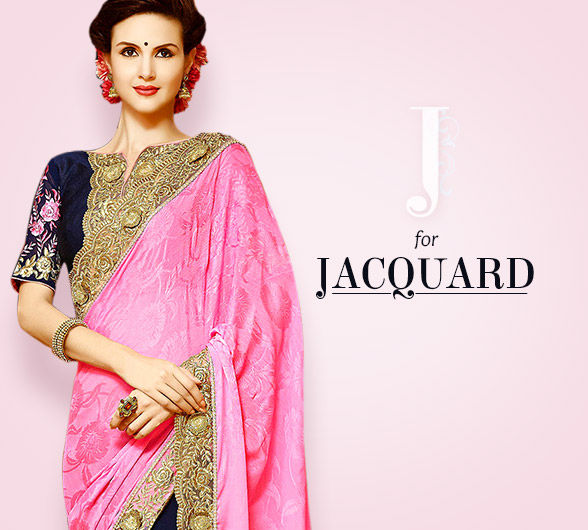 The summer to winter fabric with intricate self-woven patterns.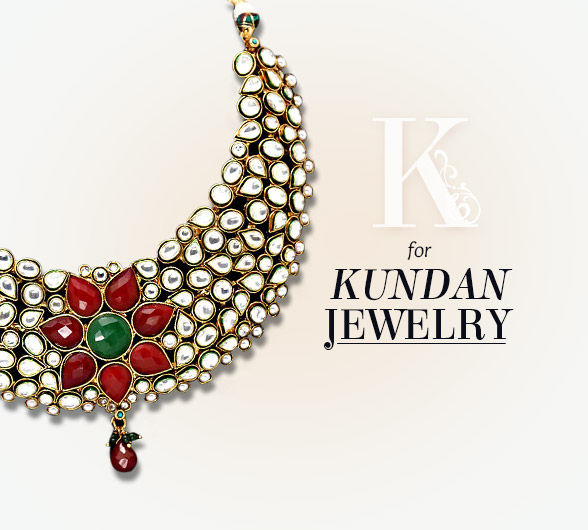 Rajasthan's art of Kundan Jewelry with precious stones set in gold.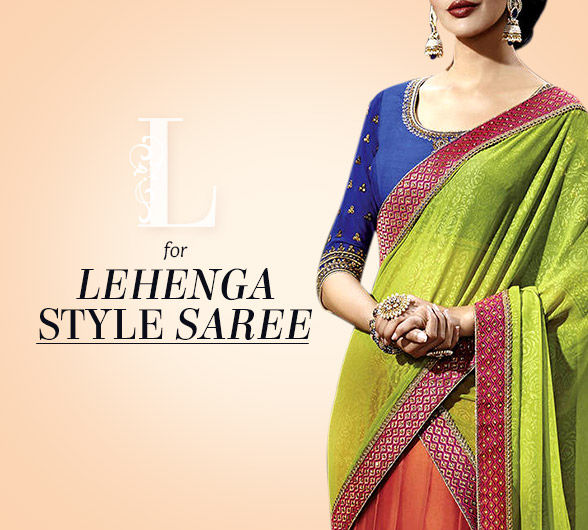 Easy to wear ensembles that combine Saree with Lehenga.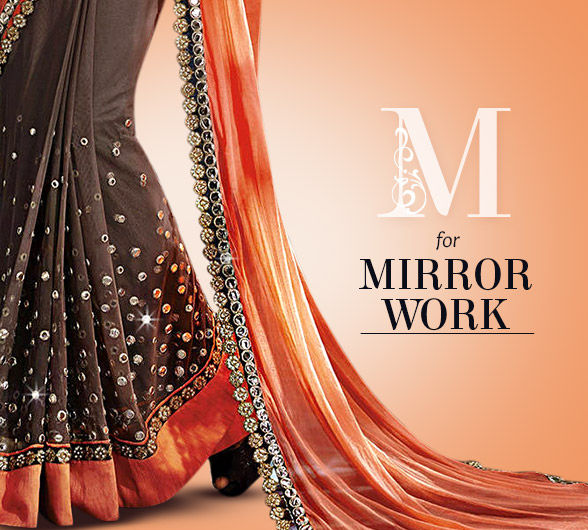 Gujarat & Rajasthan gives us Mirror Work on Indian styles.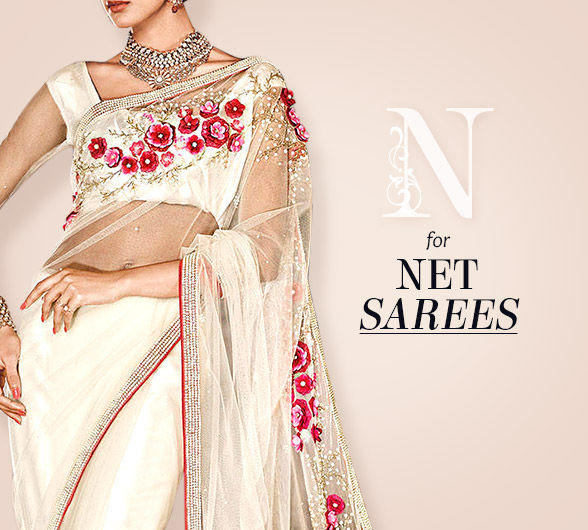 The sheer trend that raises the style quotient in summer parties.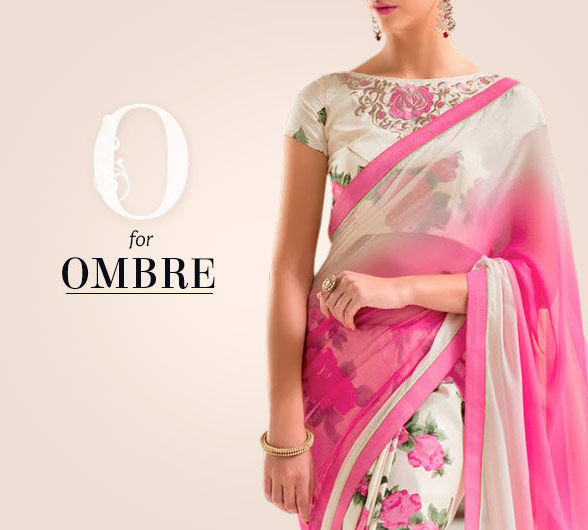 A stylish play of gradually blending light to dark tints.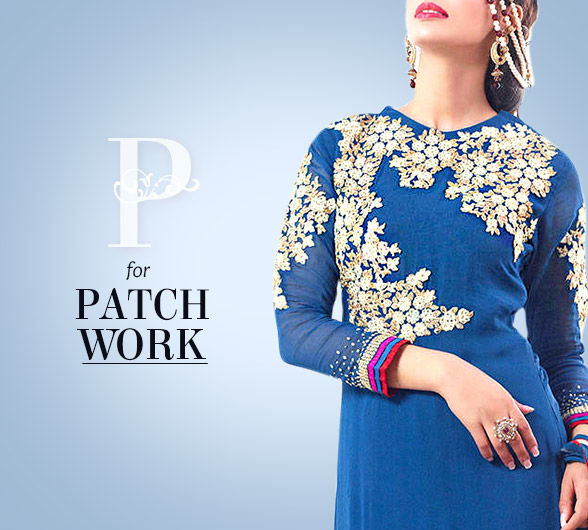 Craft of creating interesting designs out of cloth pieces.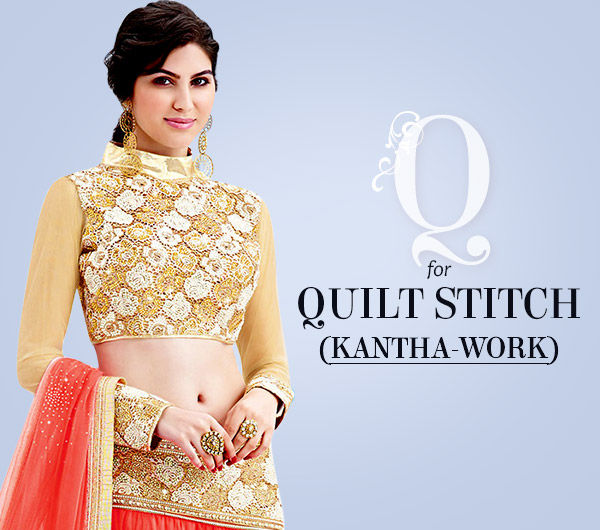 The appeal of Bengal's rural art work on high-fashion garments.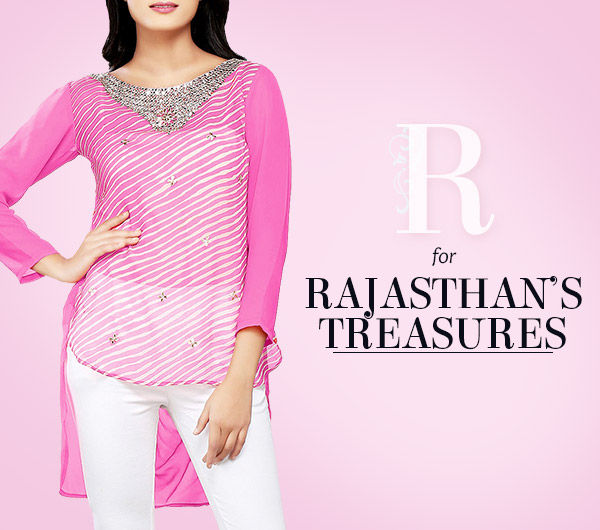 The colorful tie-n-dye craft in Lehariya and Bandhej Prints.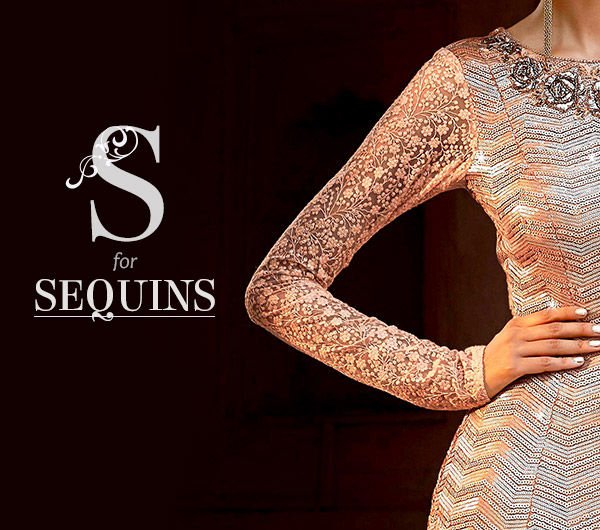 Small, shiny, ornamental discs that add shine to Party Wear.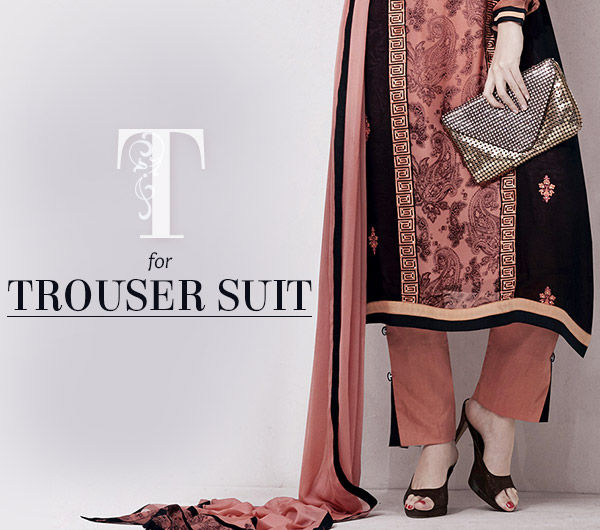 Team ups of Kurta with trousers for the contemporary fashionista.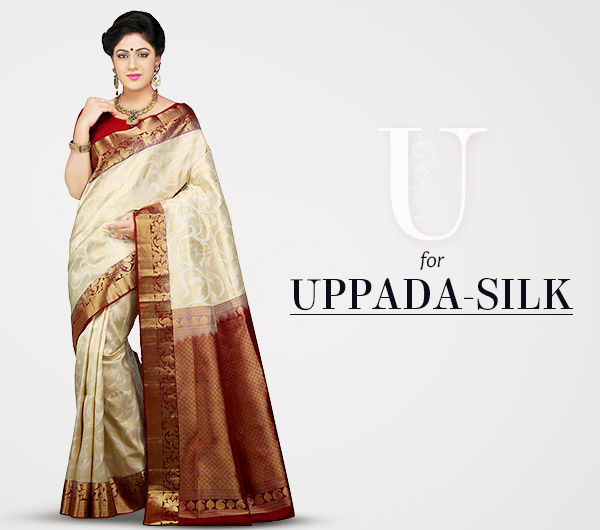 The handwoven silk of Andhra Pradesh with lightweight finish.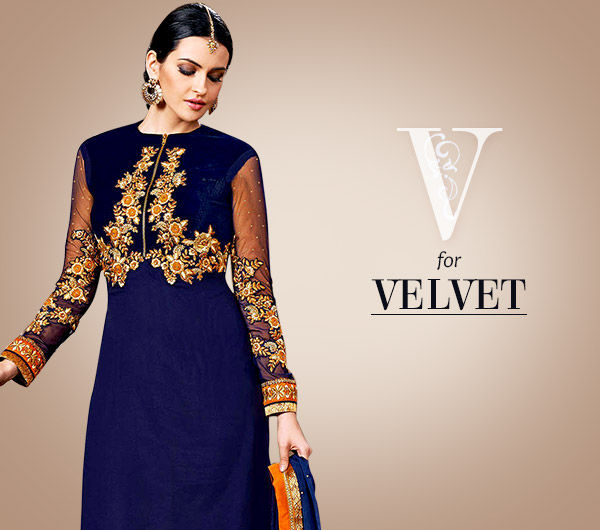 Scarves, Stoles & Dupattas with ethnic detailsto wear over the attire .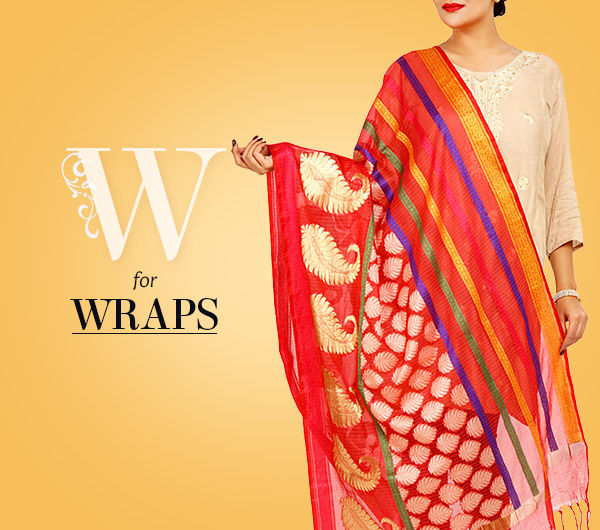 Scarves, Stoles & Dupattas with ethnic details to wear over the attire.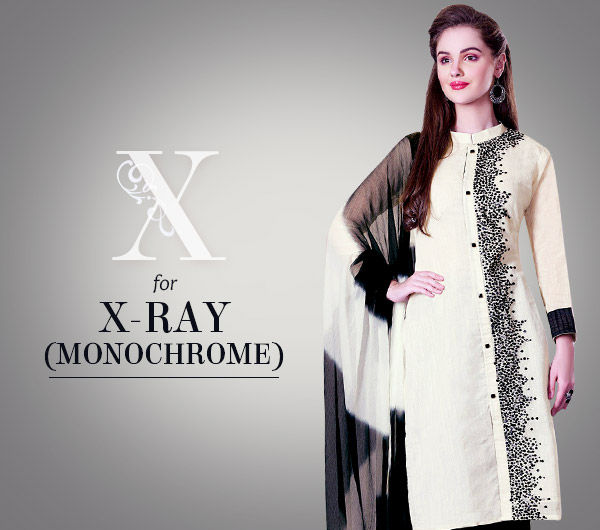 The classic medley of Black and White that's ruling every ensemble.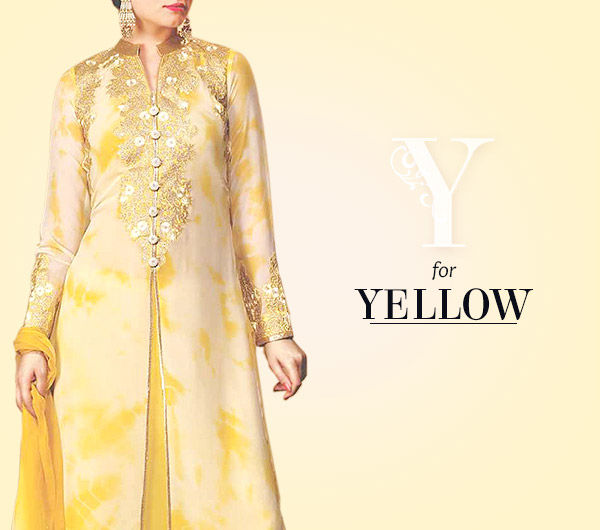 The shades of buttercups, candy and sunshine on Kurtas, Kameez & Tunics.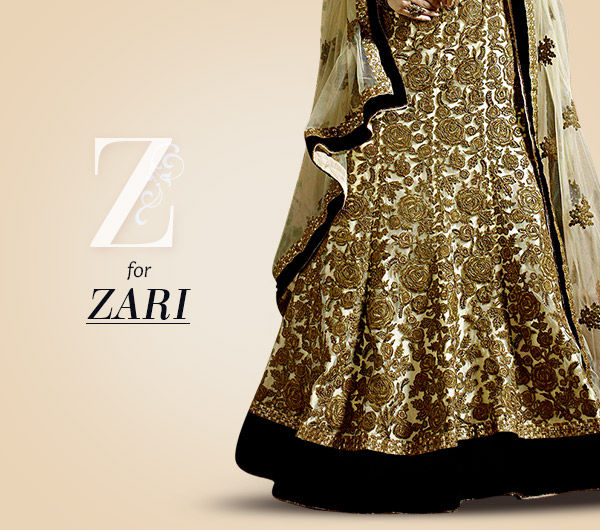 The pride of Benaras, this golden weave is a bride's heirloom.