Flat 15% Off + Stitching & Shipping offers*
Rated
4.2
out of 5 based on 3233 reviews on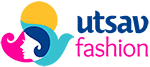 Most Searched Categories
Popular Searches
Popular Collections
Wear Plain Dresses From India! Because Simple is Beautiful!
Are you a lover of elegance that's plain yet graceful? Or searching Indian attires without a print or embroidery? Congratulations! You're at the right page – where you can easily find simple and sophisticated collection of plain
Indian traditional attires
. Or if you want to pair subtlety with extravagance, such a plain contrast blouse and a heavily embroidered saree. Or seeking for perfect match for your favourite jeans? There also, our plain dresses come in handy. Whether its casual or formal occasion; summers or winters, your wardrobe needs a touch of simplicity.
Choose From Plain Sarees, Salwar Suits, Indo westerns et al.
Our plain Indian clothing range includes sarees, salwar kameez, lehengas, indo-westerns, and menswear. Have your bffs wedding? And you took some inspirations from pinterest or instagram. But the designer attire that celebrity is wearing may cost you a fortune. So here our plain Indian dresses come in the picture. Like you wanted a plain pink saree with a yellow blouse. Select "saree" from category and "pink" from color. There you've a wide collection of
plain pink sarees from India
. They're inspired by Indian trends and come in breezy fabrics and colors. Plus it's so possible to buy them and get them delivered to your doorstep – all the way from India.
Read More