All that's Fresh
This Just In! Let new colors, silhouttes and combinations strike a chord with you this season. It's time to revamp your closet and bring in different styles and colors. After all, you can never say no to the trending styles!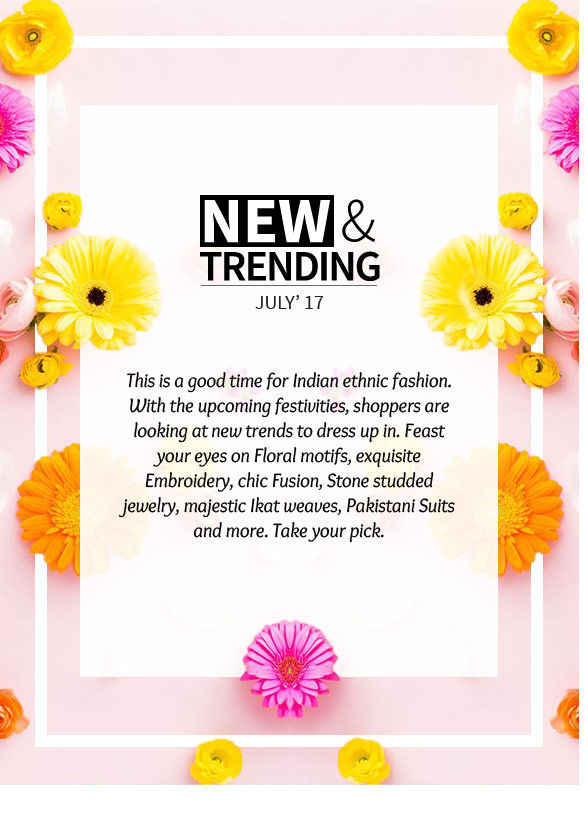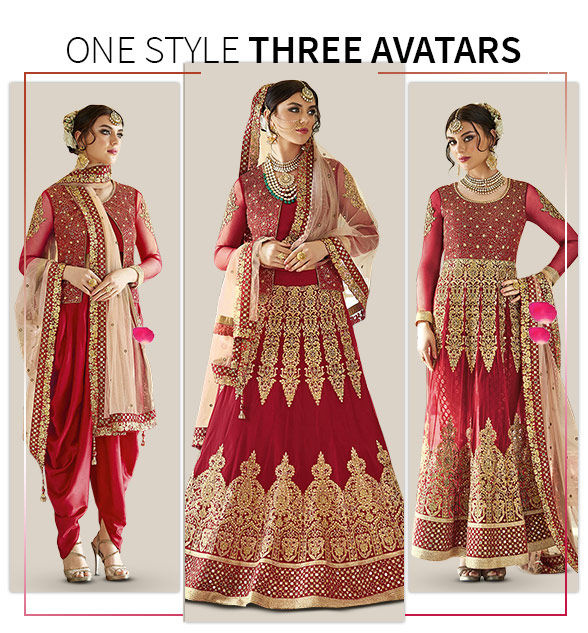 Our new sets of Lehenga Cholis are open to experiment. Wear them the traditional way, make it an Abaya style Suit or wear the Choli as Cropped Top with funky Dhoti Pants.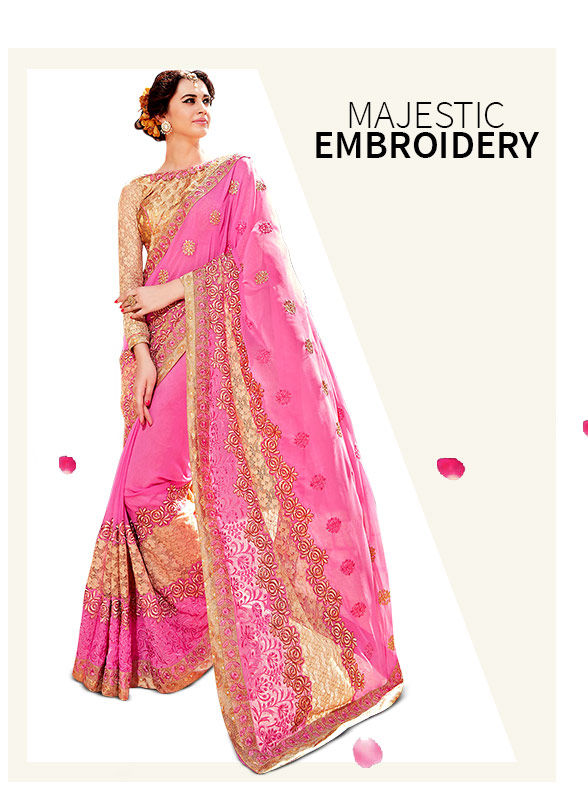 Whether it be Resham, Stone, Sequins, Mirror or Floral, Embroidery makes the outfit look more appealing. And our innovative collection of Embroidered Sarees in trending colors & designs is hard to resist. Grab them now!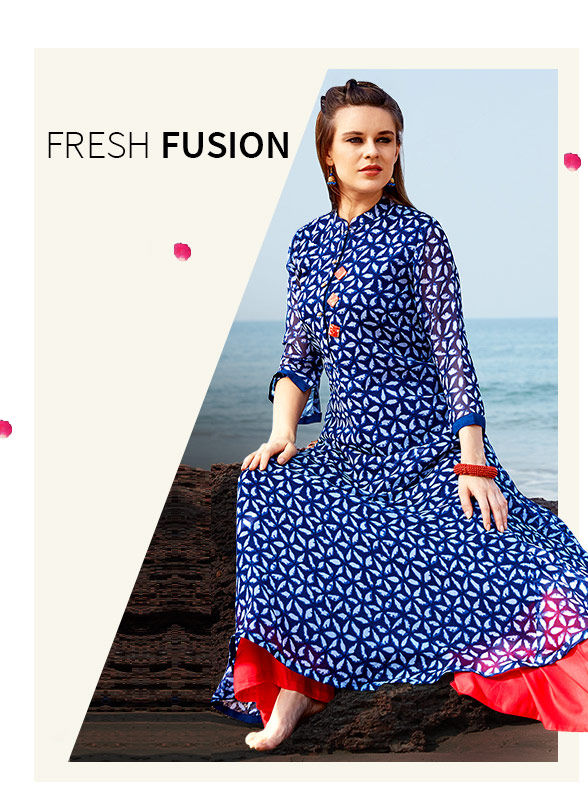 When the traditional style fuses with modern fashion, something incredibly beautiful is created. So for those who have a thing for both the styles, here's a myriad of Skirts, Dresses, Bottoms, Kurtas & many more. Add some freshness & beauty to your fashion closet with this lovely repertoire of ensembles plopped with Floral motifs. In large, bold, dark or bright, this statement piece of clothing is worth vying for.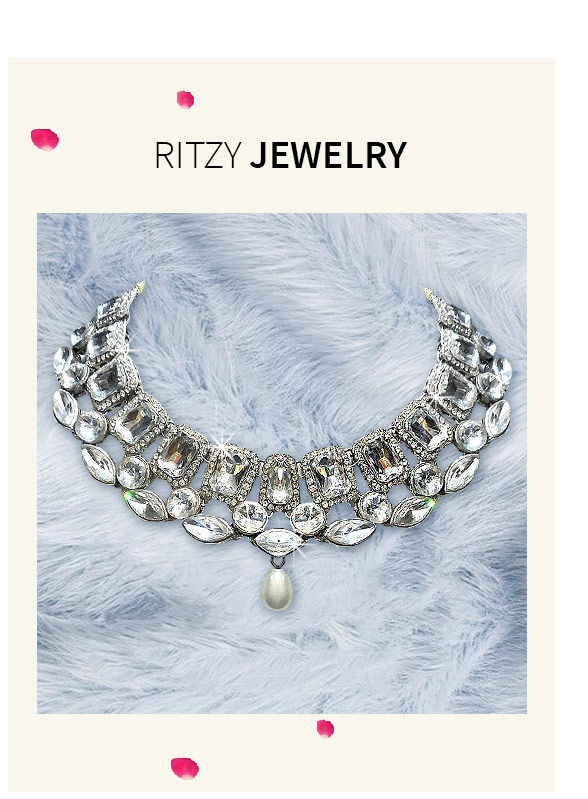 Stone Studded Necklaces have already ruled the fashion set, Instagram & even the red carpet, it's time for you to own these dazzling stunners. Unconventional cuts & eye-grabbing shine, it's hard not to fall in love with them.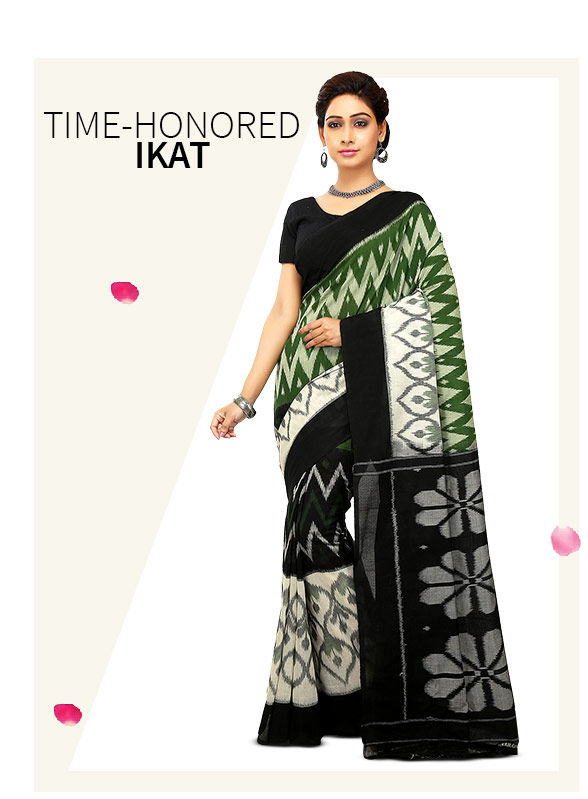 Weaving a Pochampally is an art. The intricate geometric designs make these Six-yards stand apart. Exude the majestic charm in our latest collection of Pochampally Ikat Sarees woven with unique colored threads. Loved by women globally, our fresh array of Pakistani & Abaya-inspired Suits are rich in history, timeless, but imbued with a modern- day aura. What make these outfits versatile? They're comfortable to wear, chic in appearance & ideal for every occasion.