All that's Fresh
This Just In! Let new colors, silhouttes and combinations strike a chord with you this season. It's time to revamp your closet and bring in different styles and colors. After all, you can never say no to the trending styles!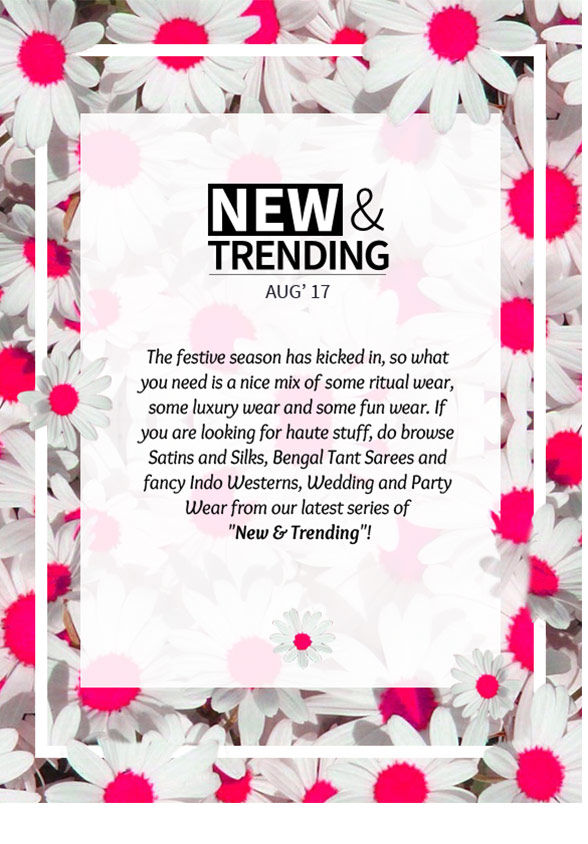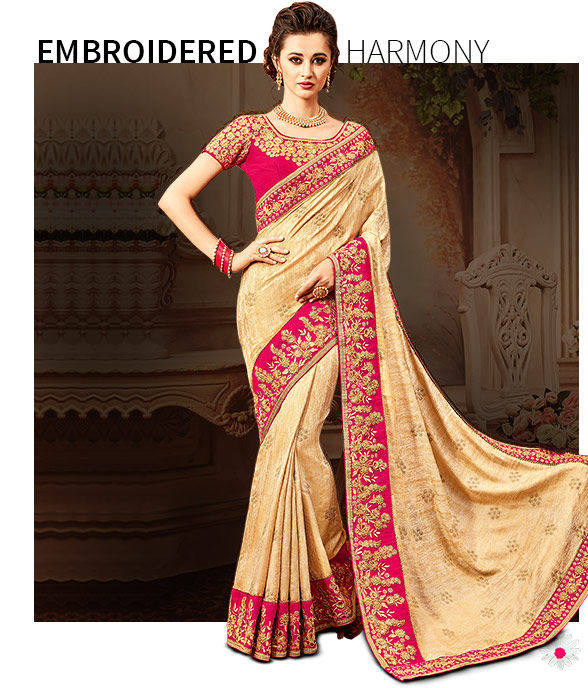 The magic of embroidery can jazz up your saree closet. Here's an exquisite range of Embroidered Sarees in Chiffon, Georgette, Art Silk and Cotton, for you to flaunt.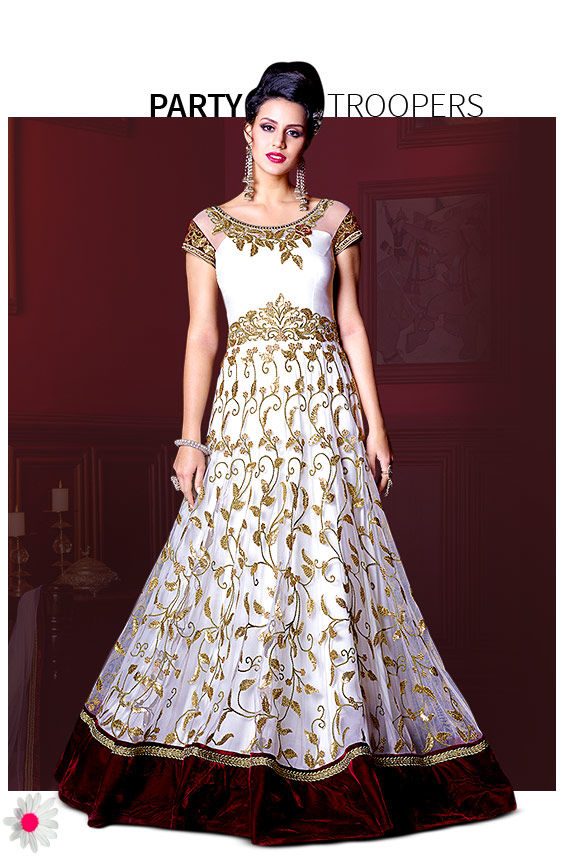 Be the showstopper at any party, dressed in Chiffon Anarkalis, Georgette Abaya style Suits, Chanderi Silk Straight Suits - all with shimmer and a splash of gold.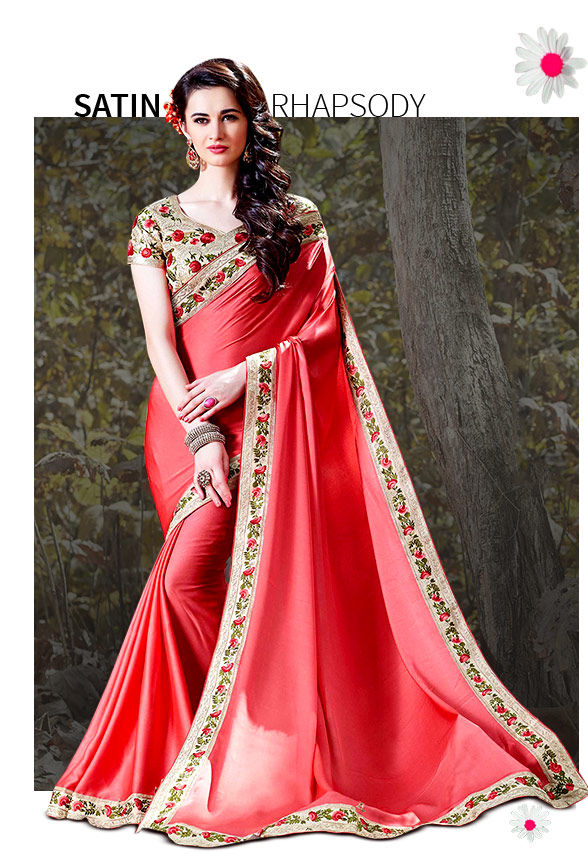 The unique luster and heavy fall makes Satin the fabric of royalty. Every fashionista should pamper herself with our super opulent Satin ensembles. It's the D-day! Cherry pick both traditional and contemporary Pure Silk Sarees, Circular Lehengas, Embroidered Abaya style Suits...and more.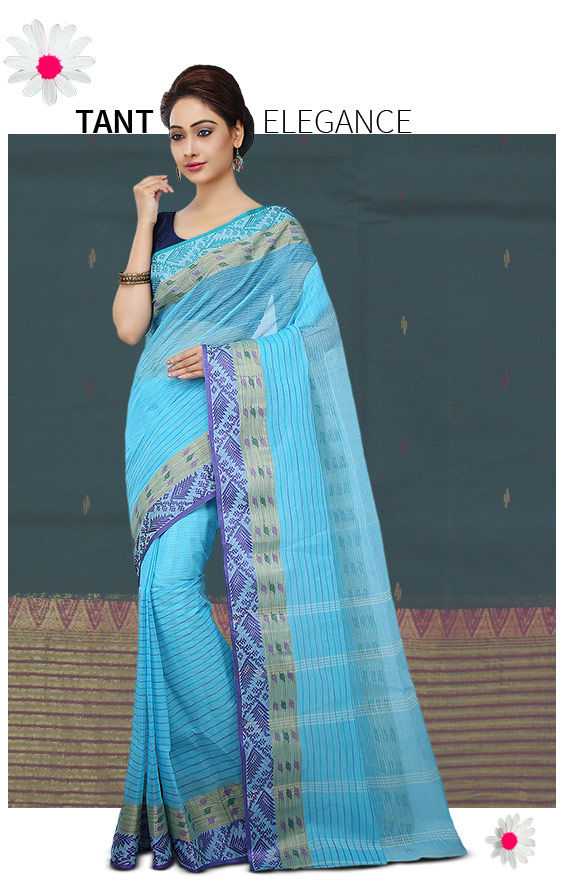 Handwoven Tant Sarees from Bengal with stunning borders and pallus are puja-perfect. In deep or subtle hues, they elevate your style quotient.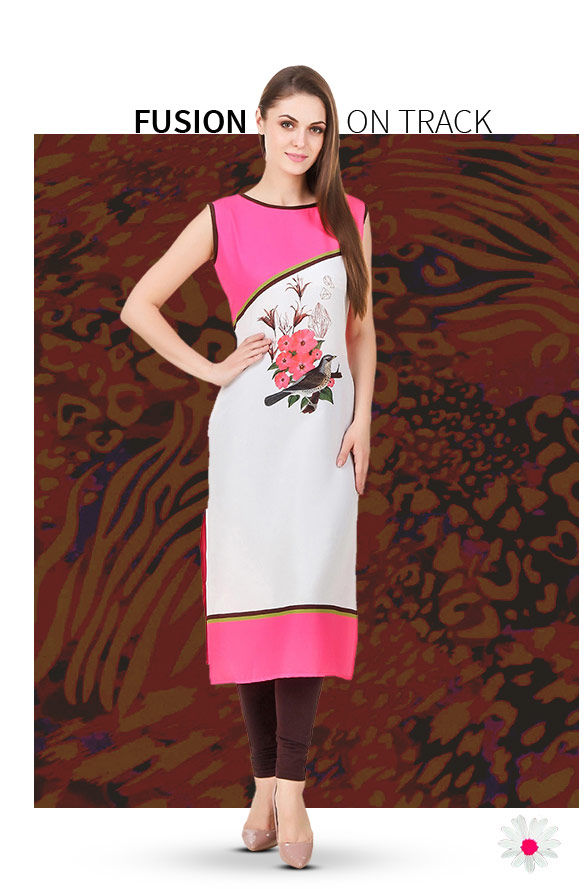 Feast your senses on our delectable Indo Westerns. Long Kurtas with asymmetrical hemlines, Layered Dresses and Silk Skirts are some coveted delights. Luxurious but not too extravagant, Bangalore Silk is a beautiful blend of golden borders, breathtaking pallus and vivid hues. You simply must have them.