Flat 20% Off + Stitching & Shipping offers*
Rated
4.2
out of 5 based on 3206 reviews on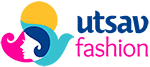 Most Searched Categories
Popular Searches
Popular Collections
Polyester Indo Western Outfits
Polyester Indowestern Dresses For A Wardrobe Full Of Varied Fabrics
Every fabric has its own unique properties. So if you're looking for something distinctive, add some polyester Indo western dresses to your wardrobe. Why? Let us give you many reasons for this. One of them is polyester is one of the strongest and durable fabrics in the worlds. Second it's wrinkle-free and has a smooth feel. And last but not the least, here you're getting an exclusive range of Indo western dresses that are designed and made in India. This means – trendy fusion fashion straight from its natural country.


Only Exclusive Collection Of Polyester Indo westerns Online
It's a page full of variety. There is kurtas, tunics, tops, and bottoms made with durable and wrinkle-free polyester fabric. With such an exclusive range, it's easier to shop polyester indo western dresses online. Choose from a set of options that are designed to take care of your different moods and choices. There is a unique filter for type, style, fabric, color, size, occasion, work, plus-size, and price range. Now separate your preferences and choose from a collection that's exactly matches your taste. So need a black polyester kurta or tunic for casual occasion? Select "kurtas" from type and then "black" from color. Now click on "casual" from occasions and there you go! Now you've a page full of options that tick all the right boxes. Ranging from polyester patiala pants, kurtas to tunics, we've got everything for woman of every age.
Read More
Newly Arrived Styles with Price
Last updated on