Flat 20% Off + 50% Off Stitching & Free Shipping*
Rated
4.3
out of 5 based on 3187 reviews on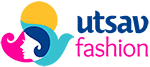 Most Searched Categories
Popular Searches
Popular Collections
Hand Painted Clothing and Accessories
As low as

$76.00

Regular Price

$95.00

As low as $49.60 Regular Price $62.00

As low as $372.00 Regular Price $465.00

As low as

$92.80

Regular Price

$116.00

As low as $334.40 Regular Price $418.00

As low as

$88.80

Regular Price

$111.00

As low as

$84.80

Regular Price

$106.00

As low as

$84.80

Regular Price

$106.00

As low as

$84.80

Regular Price

$106.00

As low as

$84.80

Regular Price

$106.00

As low as

$81.60

Regular Price

$102.00

As low as

$88.80

Regular Price

$111.00

As low as

$81.60

Regular Price

$102.00

As low as

$84.80

Regular Price

$106.00

As low as

$77.60

Regular Price

$97.00

As low as

$125.60

Regular Price

$157.00

As low as $59.20 Regular Price $74.00

As low as $112.80 Regular Price $141.00

As low as $112.80 Regular Price $141.00

As low as $105.60 Regular Price $132.00

As low as $112.80 Regular Price $141.00

Special Price

$28.00

Regular Price

$35.00

Special Price

$144.00

Regular Price

$180.00

Special Price

$34.40

Regular Price

$43.00
Honoring The Hands Of Indian Craftsmen
Have a penchant for everything artsy? Dive into our utterly stunning collection of Indian ethnic wear hand-painted by amazing Indian artists and accentuated by talented craftsmen. Colors come alive to splash you with pure happiness and aah those detailing! These elaborate patterns like paisley or foliage take you to a realm where creativity and art gives a different perspective to your wardrobe.
Exclusively Curated Hand Painted Indian Clothing
The very collection is a celebration. A celebration of magic created and painted by the hands. It's an opportunity to drape or dress up the hand-painted marvels in Indian silhouettes and accentuated by Indian embroideries. You've the most magnificent sarees with endless stories to tell. Our regional sarees, such as katan silk, bishnupuri silk, and
kerala kasavu sarees
narrate tales from different corners of India. Adorned with intricately hand-painted motifs and exquisite Indian embroideries, they make for classic drapes. Don them at every special occasion of your life. May be a date with your best friend after 15 years or a mehendi of your daughter.
For casual occasions, go for our hand-painted salwar suits, such as straight cuts or
Abaya style suits
. Flaunt the exquisite hand-painted patterns on your kameez and dupatta. Or opt for our Indo-western range of hand-painted kurtas or kurti to fill your casual moments with lots of colors and class. Shop by category, size, color, fabric or price range. Get your artsy piece hand-painted by Indian artists and customized by Indian tailors. Feel the magic that Indian fashion has created.
Read More