Flat 15% Off + Stitching & Shipping offers*
Rated
4.2
out of 5 based on 3233 reviews on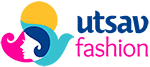 Most Searched Categories
Popular Searches
Popular Collections
Foliage Print Clothing
As low as

$61.20

Regular Price

$72.00

As low as

$82.45

Regular Price

$97.00

As low as

$45.05

Regular Price

$53.00

As low as

$32.30

Regular Price

$38.00

As low as $85.00 Regular Price $100.00

As low as

$43.35

Regular Price

$51.00

As low as

$68.85

Regular Price

$81.00

As low as

$45.05

Regular Price

$53.00

As low as

$28.05

Regular Price

$33.00

As low as $58.65 Regular Price $69.00

As low as

$64.60

Regular Price

$76.00

As low as

$35.70

Regular Price

$42.00

As low as

$45.05

Regular Price

$53.00

As low as

$46.75

Regular Price

$55.00

As low as

$78.20

Regular Price

$92.00

As low as

$43.35

Regular Price

$51.00

As low as

$50.15

Regular Price

$59.00

As low as $52.70 Regular Price $62.00

As low as

$38.25

Regular Price

$45.00

As low as $49.30 Regular Price $58.00

As low as $28.90 Regular Price $34.00

As low as

$65.45

Regular Price

$77.00

As low as $56.95 Regular Price $67.00

As low as $21.25 Regular Price $25.00
Embrace The Mother Nature's Beauty With Our Foliage Print Indian Fashion Wear
Want to sport the nature's beauty draped in an Indian silhouette? Get your ideal one from our curated collection of ethnic Indian clothing for women. Capturing the breathtaking greens, fresh woodsy charm; picturesque vistas of green trees and hues of the ferns, petals and leaves, it's celebration of our mother nature's beauty. Take a slice or two from our foliage print and give your style a twist that's utterly beautiful.
Handpicked Range Of Foliage Print Clothing
Our
foliage print sarees
remains the best way to get your taste of foliage. Choose from a vast range of half and half, regional, embroidered, woven, rajasthani, ombre and plain sarees featuring the ultimate of foliage. You've a fascinating range of colors and fabrics to choose. For your summer outings, wear a foliage printed saree in art silk. Accessorize it with a pair of earrings and a bracelet.
Then, there is a line of
Indian salwar suits
strewn with mesmerizing green leaves - big and small; embroidered and printed. They're great for work, play and party. On working days, you can sport your inner happiness wearing a foliage print straight cut suit and a pair of oxidized earrings.
And for a movie date or a picnic with your folks, slip in a
foliage print dresses
or a combo of a tunic and a skirt. Accessorize it right with a matching pair of drop earrings or whatever goes well with the outfit.
Read More