Hello, party enthusiasts! It's that time of the year again when the air is filled with excitement and our hearts are ready to dance to the beats of joy. The nine-night festival dedicated to Goddess Durga, Navratri, is just around the corner. What's more? It's a perfect occasion to embrace the festive spirit in style.
As the vibrant dandiya sticks whirl in the air, it's important to dress your best for the Navratri and Garba parties to turn them into unforgettable affairs. So, let's dive into some Navratri outfit inspiration that will make you the star of the dance floor!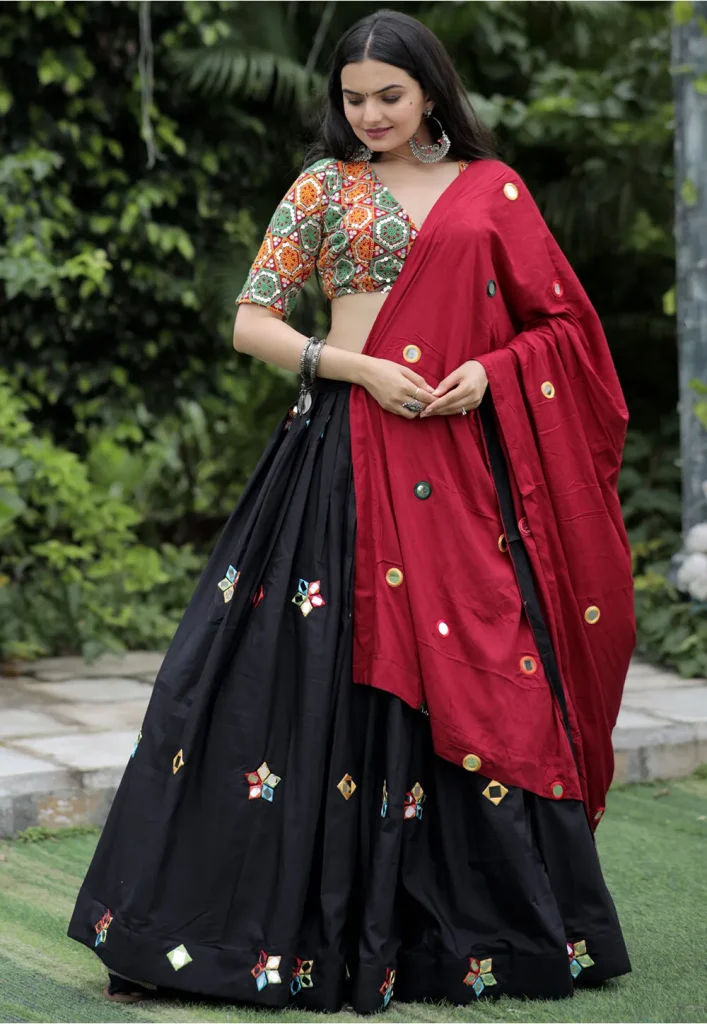 The Festive Frenzy of Navratri and Garba Parties
 A word that means 'nine nights' in Sanskrit, Navratri, is celebrated with unmatched zeal and enthusiasm all across India. It marks the triumph of good over evil and honors the nine forms of the divine Goddess Durga. The heart of the celebration is the energetic Garba and Dandiya Raas dance forms. People come together in vibrant traditional attire, adorned with ornate Indian jewelry, to participate in these energetic dance rituals.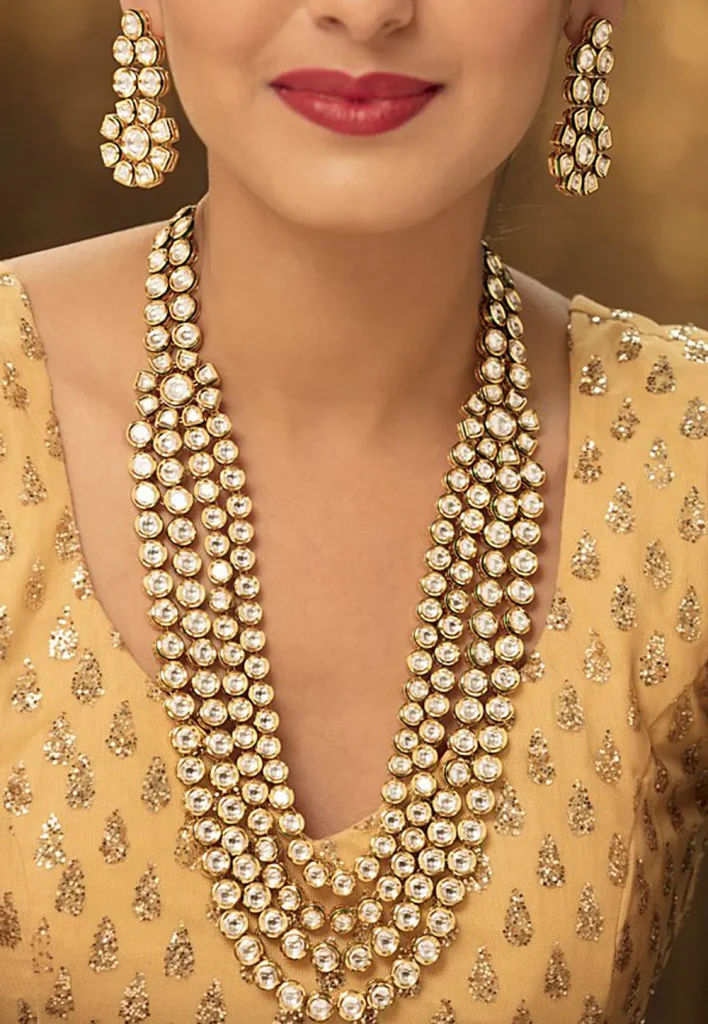 The excitement surrounding Navratri and Garba parties is contagious. From the rhythmic clinking of dandiya sticks to the lively tunes of Gujarati folk music, it's a time when traditions blend effortlessly with modern festivities. For many, these nights are a chance to let their hair down, meet friends and family, and revel in the joy of dance and music.
The Importance of Dressing Your Best
One of the most exhilarating aspects of Navratri and Garba celebrations is choosing the perfect outfit. Dressing up for these occasions is a way to express your personal style and celebrate the festive spirit. After all, when you look good, you feel good, and that energy reflects in your dance moves!
Now, let's explore some outfit ideas that will help you steal the limelight at the upcoming Navratri and Garba parties:
Bandhej Prints – The Classic Charm
Bandhej or Bandhani prints have been an all-time favorite when it comes to Navratri attire. These tie-and-dye patterns, often in vibrant hues, bring a sense of grace and tradition to your outfit. A Bandhej-printed chaniya choli or kurta paired with a mirror work dupatta is a winning combination. Add some silver jewelry, and you're ready to shine on the dance floor.
Mirror Work Magic
Mirrors have a magical way of reflecting light and energy. Incorporating mirror work into your Navratri ensemble is an excellent choice. Be it a mirror work blouse, choli, or even a mirror-bordered saree, these outfits catch the light and create an attention-grabbing effect as you twirl and sway to the music.
Printed Silk – A Royal Affair
If you want to radiate royal charm, go for a printed silk outfit. Silk is known for its regal appeal, and when adorned with intricate prints, it becomes the perfect choice for Navratri. Whether it's a silk lehenga or a saree, the smooth and flowy texture of silk adds poise to your dance moves.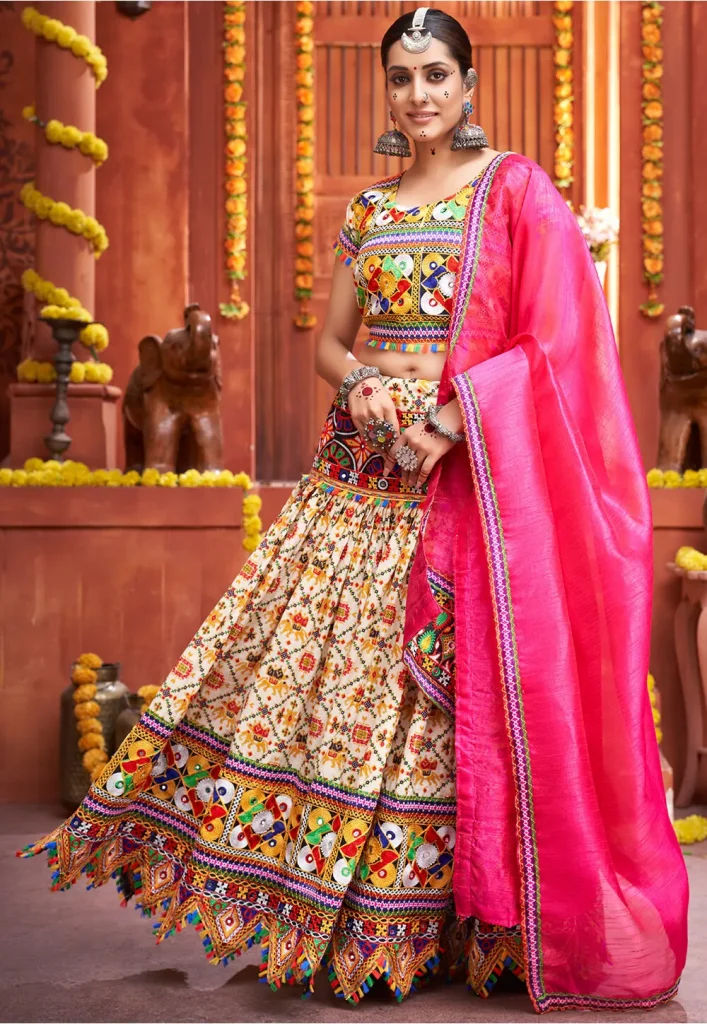 Embellished Salwar Kameez – Fusion Flair
For those seeking the comfort of pants over lehengas or sarees, an embellished salwar kameez is your way-to-go option. These outfits effortlessly blend traditional aesthetics with contemporary comfort. Choose a salwar kameez adorned with sequins, beads, and intricate embroidery to make a dazzling entry.
Embroidered Saree – Timeless Elegance
Sarees never go out of vogue, and Navratri is the perfect time to drape yourself in the elegance of a marvelously embroidered saree. Whether you choose a traditional Banarasi saree or a lighter chiffon saree with delicate embroidery, you'll be the epitome of grace and style.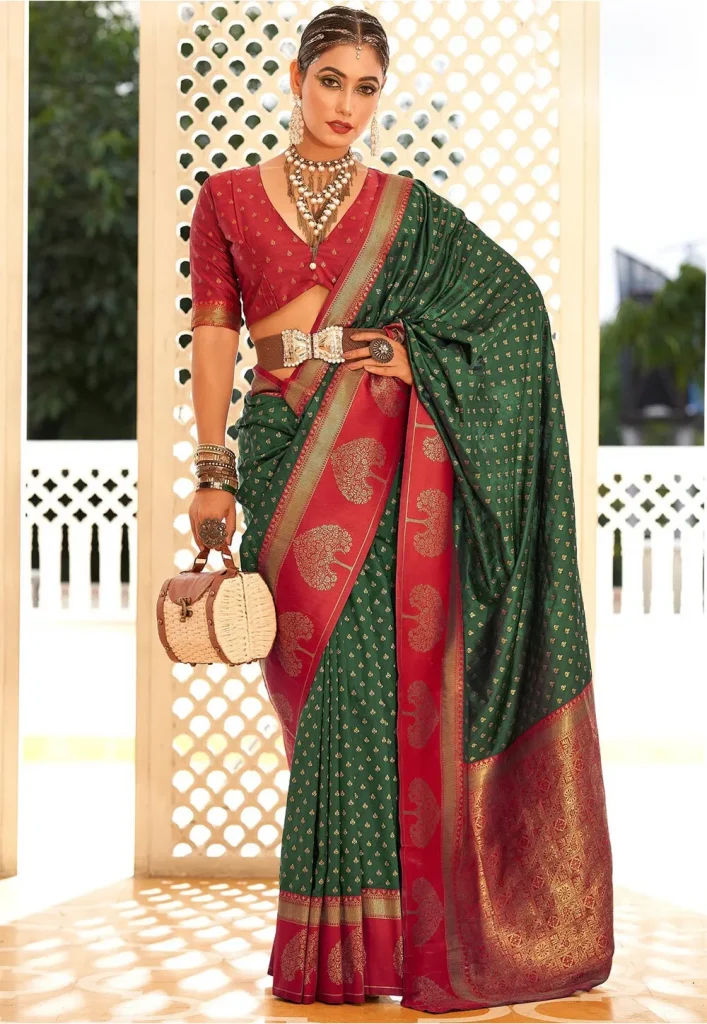 Final Words
As Navratri and Garba parties approach, it's time to embrace the festive spirit with a wardrobe that matches the zeal. Whether you choose the classic charm of Bandhej prints, the mirror work magic, the regal allure of printed silk, the fusion flair of embellished salwar kameez, or the timeless elegance of an embroidered saree, the key is to let your outfit reflect your personal style and spirit.
So, dust off your dandiya sticks, practice those signature moves, and get ready to groove in style. Navratri and Garba parties are all about celebrating life, love, and unity through dance and fashion. Dress your best, spread the joy, and make this Navratri a recollection to cherish for years to come.