Hey there, fashion enthusiasts and devotees of Lord Ganesha! The vibrant and joyous festival of Ganesh Chaturthi is just around the corner, and it's time to gear up for the celebrations. This auspicious occasion, celebrated with immense fervor and devotion, holds a special place in the hearts of millions of Indians. As we prepare to welcome Bappa into our homes, let's not forget the importance of dressing right for the festivities.
Why is Ganesh Chaturthi celebrated? 
Before we dive into the world of fashion, let's take a moment to understand why Ganesh Chaturthi is celebrated with such enthusiasm. This grand festival marks the birthday of Lord Ganesha, the God of wisdom, prosperity, and new beginnings. He is revered as the remover of obstacles and the harbinger of good fortune.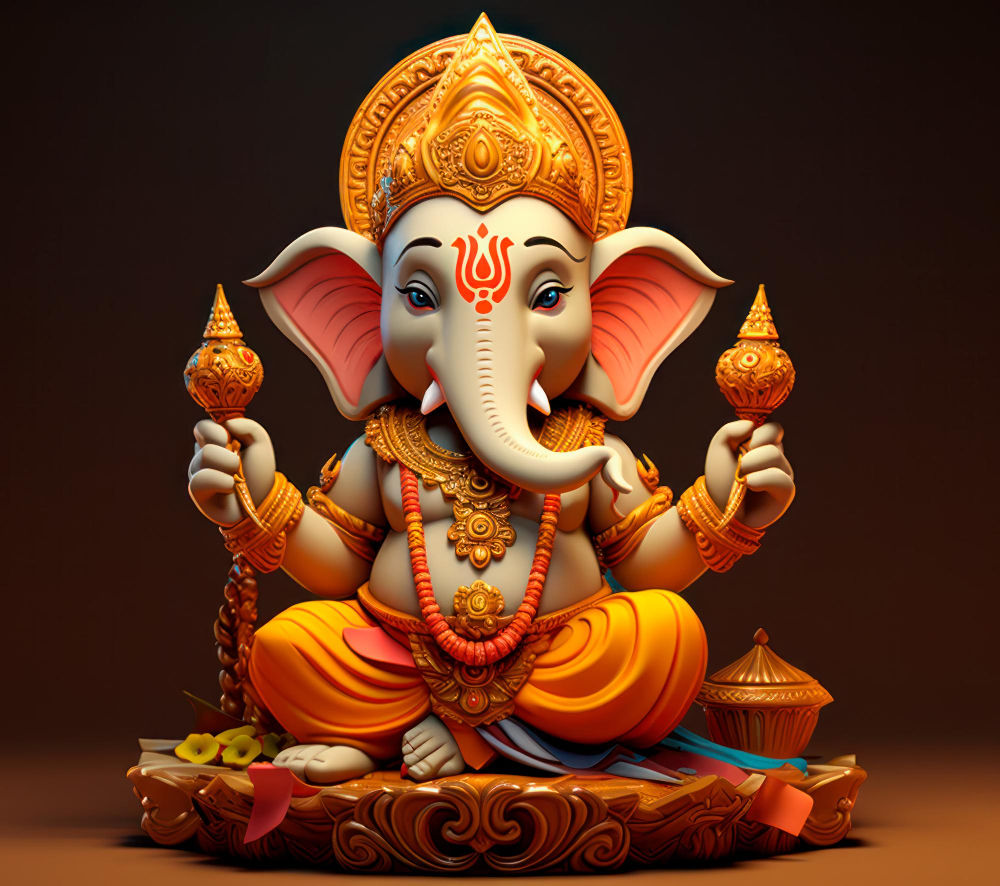 Ganesh Chaturthi is celebrated across India, but it holds a particularly special place in the hearts of Maharashtrians, where the festivities last for 11 days. During this period, homes are adorned with beautiful idols of Lord Ganesha, and families come together to offer prayers, sing bhajans, and partake in cultural performances. It's a time when streets come alive with processions, and every nook and corner resonates with the sound of drums and devotional songs.
The Significance of Dressing Right
Now, you might wonder why the correct dressing for Ganesh Chaturthi is essential. Well, it's not just about looking good; it's about showing respect to the divine and embracing the spirit of the festival. When you dress thoughtfully and in accordance with the occasion, you not only feel more connected to the celebrations but also contribute to the overall festive mood.
For the ladies: Embrace Elegance and Tradition
Hello, Ladies! Ganesh Chaturthi gives you the perfect excuse to splurge on beautiful ethnic Indian clothes that reflect your beauty and style. Here are some outfit ideas to help you steal the spotlight: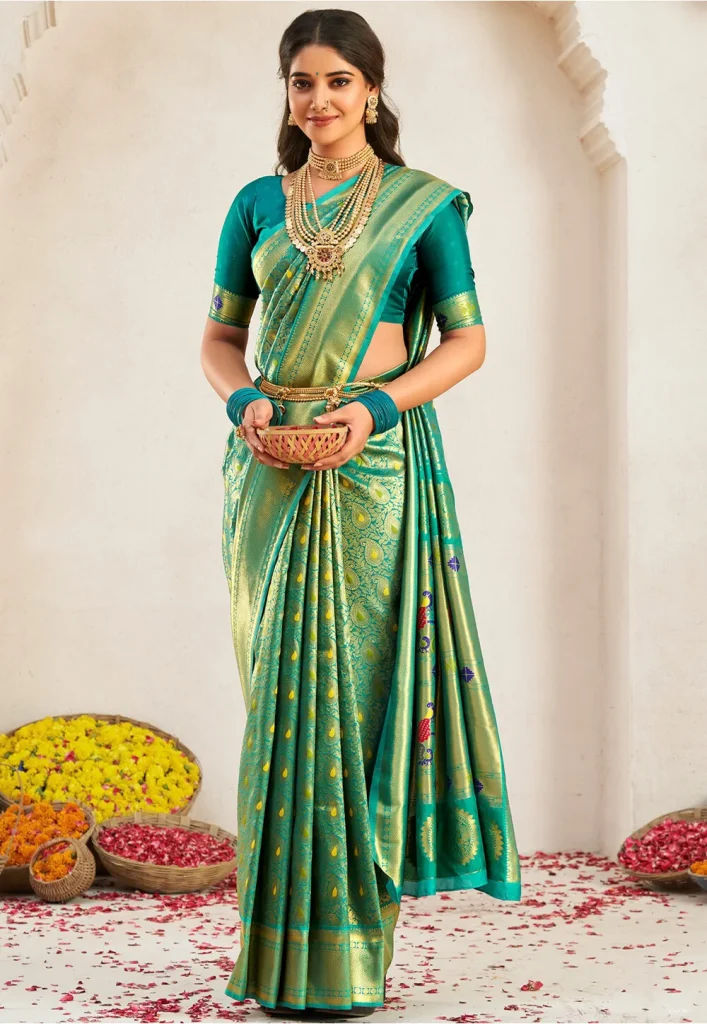 Suit Sets: A well-fitted Salwar suit set in shades like white, rose pink, or magenta can make you look effortlessly chic. Pair it with statement jewelry for that extra flair.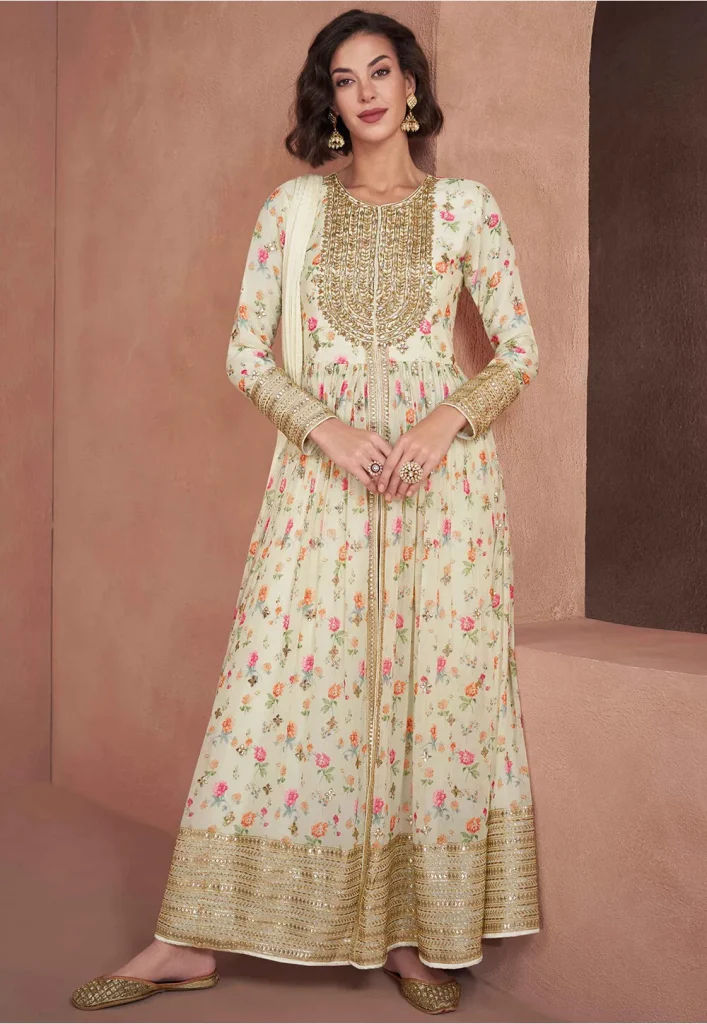 Traditional Dresses: Consider traditional Indian dresses in shades of blue or magenta, which can be both comfortable and eye-catching.
For the Gents: Elevate Your Style
Men, it's time to elevate your style game this Ganesh Chaturthi. Here are some outfit ideas to help you stand out in the crowd:
Nehru Jackets: A Nehru jacket in a contrasting hue like brown or green can add a touch of sophistication to your outfit. Pair it with a simple kurta for a classic look.
Breezy Kurtas: Consider breezy kurta for men in soothing hues like white or blue. These comfortable yet chic options will keep you looking dapper throughout the festivities.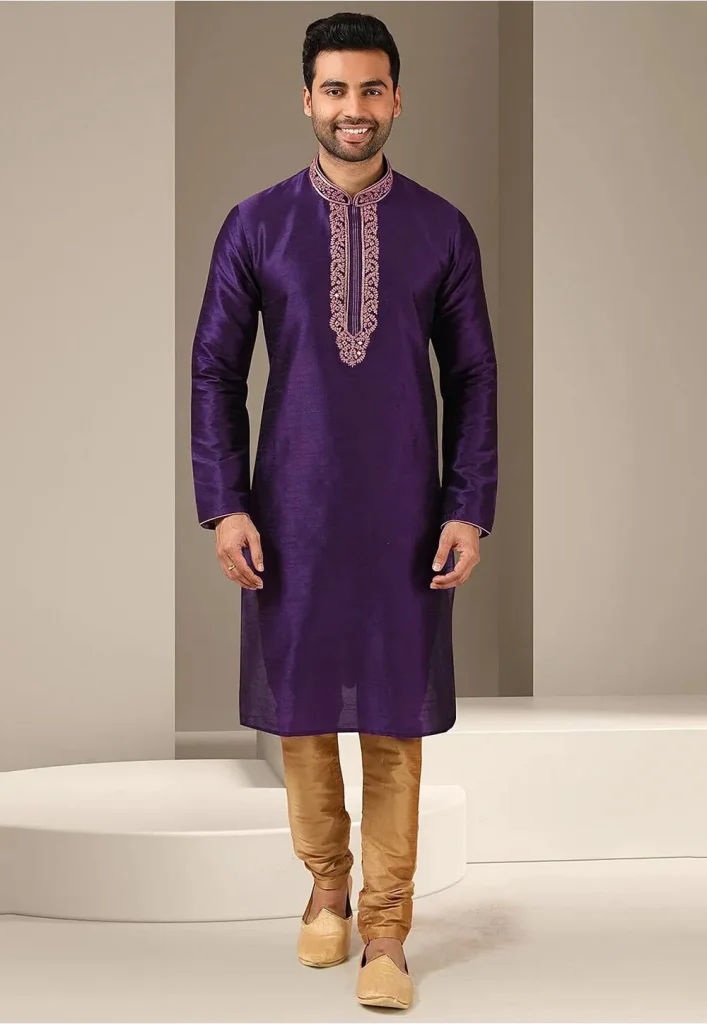 Floral Kurtas: Experiment with patterns! A floral kurta can add a refreshing twist to your conventional attire.
Short Ethnic Kurtas: If you're looking for a more casual and relaxed vibe, short ethnic kurtas are a great option. They can be paired with jeans or churidar pants for a contemporary look.
Dress Your Best for Ganesh Chaturthi
In a country as diverse as India, festivals like Ganesh Chaturthi are not just about rituals and traditions; they are also a celebration of our rich culture and heritage. Dressing properly for such occasions not only adds to the festive fervor but also showcases our deep-rooted respect for our customs and beliefs.
So, as you get ready to celebrate Ganesh Chaturthi this year, remember to embrace the lively hues and traditional attire that reflect the spirit of the festival. Whether you're clad in a beautiful saree or a stylish kurta, let your outfit be an expression of your love and devotion for Lord Ganesha.
Gear up to welcome Bappa into your hearts and homes with style and grace. May this Ganesh Chaturthi be filled with joy, blessings, and memorable moments. Happy celebrations, everyone! ☺