When it comes to weddings, why should only the bride and groom steal the fashion spotlight? After all, weddings are a time for celebration, where family members play an equally essential role. So, what better way to celebrate than by dressing to impress? From the grandfathers to the little kids, we've got outfit ideas that will make everyone look their fashionable best.
The Grandfather
Grandpa's fashion game can be on point too! A classic shirt paired with a Nehru jacket and a well-tailored pair of trousers is an evergreen choice. The Nehru jacket adds an instant touch of royalty to the ensemble, making Grandfather look dapper. Go for rich hues like deep maroon or royal blue to make an ultimate fashion statement.
The Grandmother
Grandmothers exude grace and charm, and silk sarees and suits are excellent attire to match their elegant aura. Choose silk sarees with intricate zari work or traditional motifs for a classic look. Trust us, your grandmother will look absolutely stunning, and her smile will light up your wedding celebration.
The Father
Fathers deserve to look as dapper as the groom. Don't you agree? A silk kurta pajama paired with a Nehru jacket is a winning combination. The rich texture of silk and the classic Nehru jacket will ensure that Dad stands out in the crowd while still maintaining a sophisticated allure.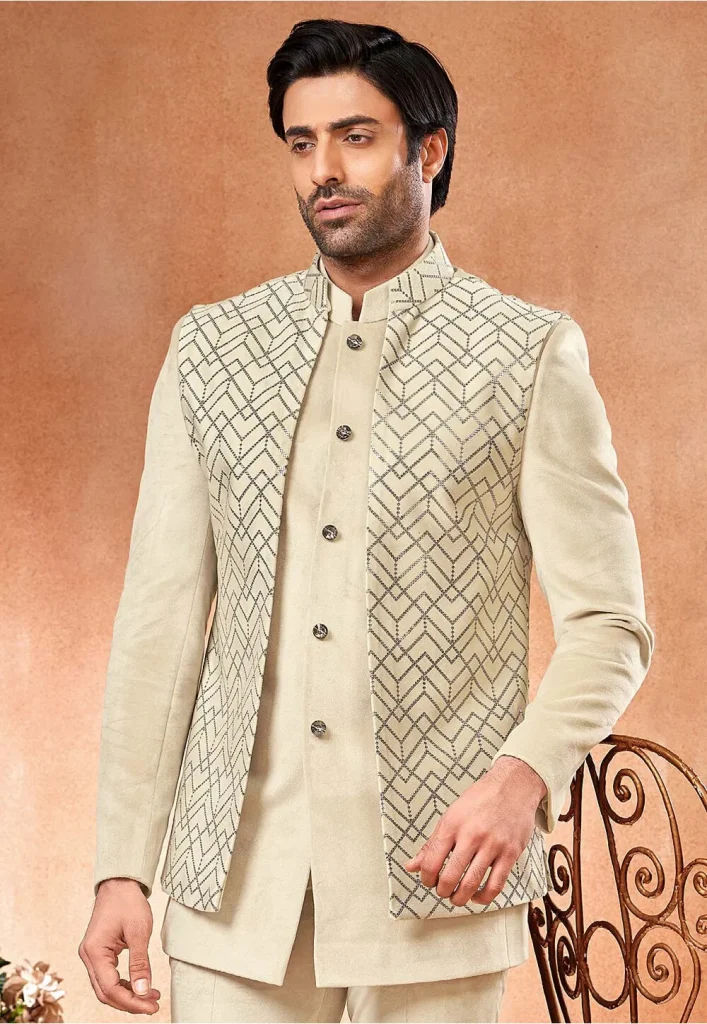 The Mother
Moms can rock the fashion game too! Half-and-half sarees offer a modern twist to the traditional saree, with a fusion of colors and designs. Alternatively, resham-embroidered sarees add a dash of luxury and elegance, making your mom radiate with style and poise.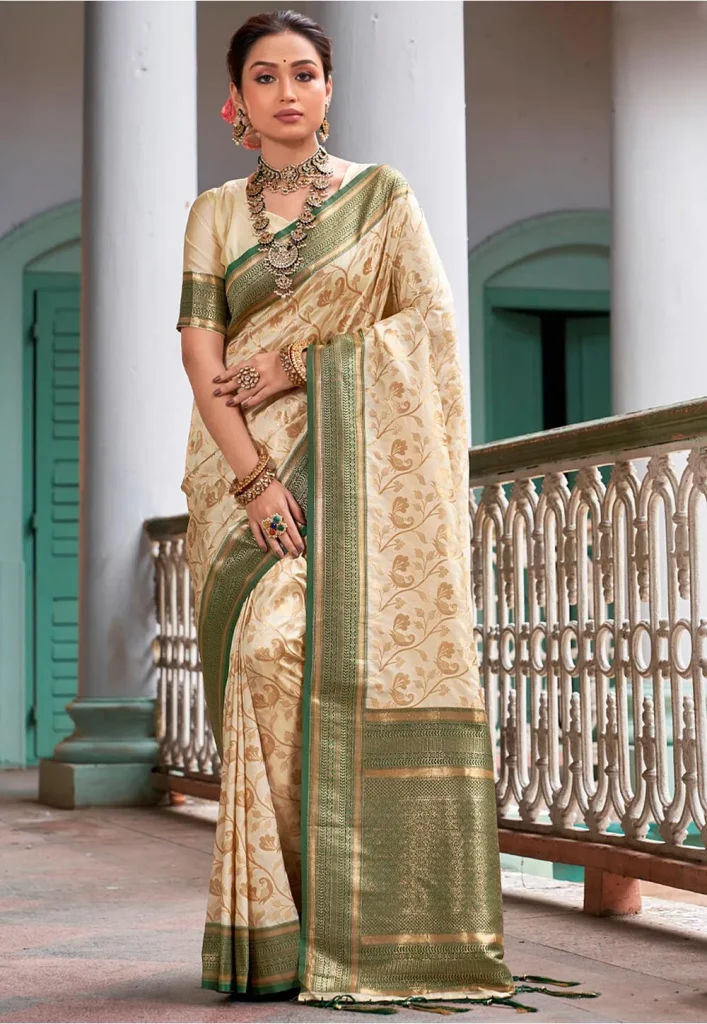 The Uncle
Uncles can flaunt a unique look with Chikankari kurtas paired with pajamas. Chikankari work adds a delicate touch to the ensemble, and it's an ideal choice for those who want to stand out in a subtle, yet fashionable way.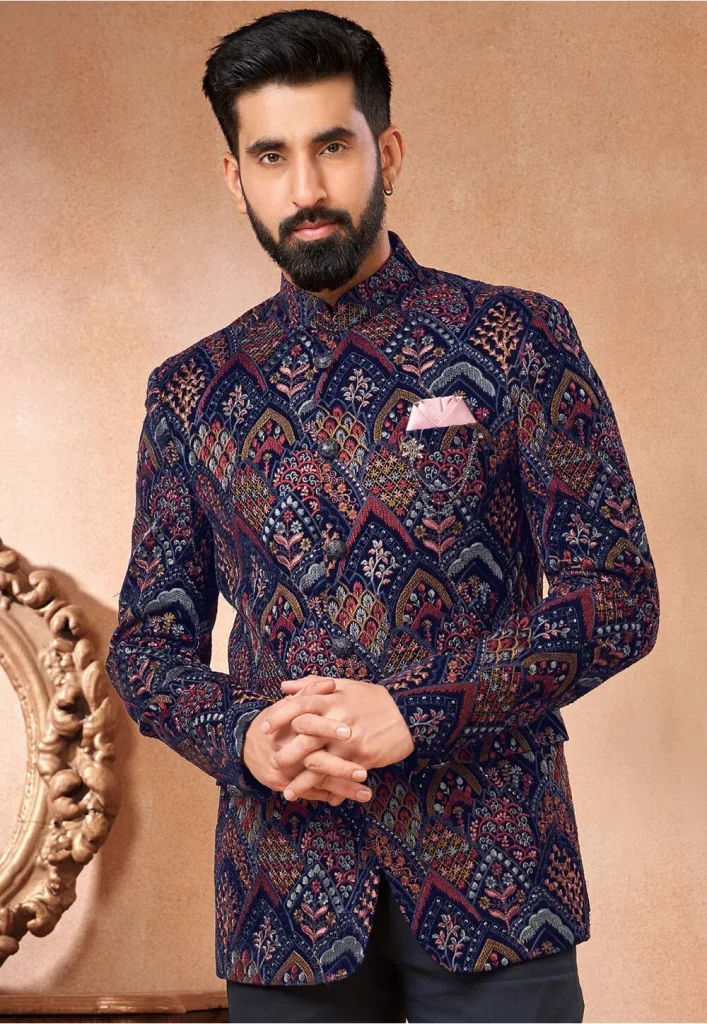 The Aunt
Aunts can embrace contemporary sarees with trendy blouses that give a fresh twist to the traditional attire. A cape-style blouse, ruffled blouse or cold-shoulder blouse paired with a designer saree will make your aunt look like a vision, ready to shine at the wedding.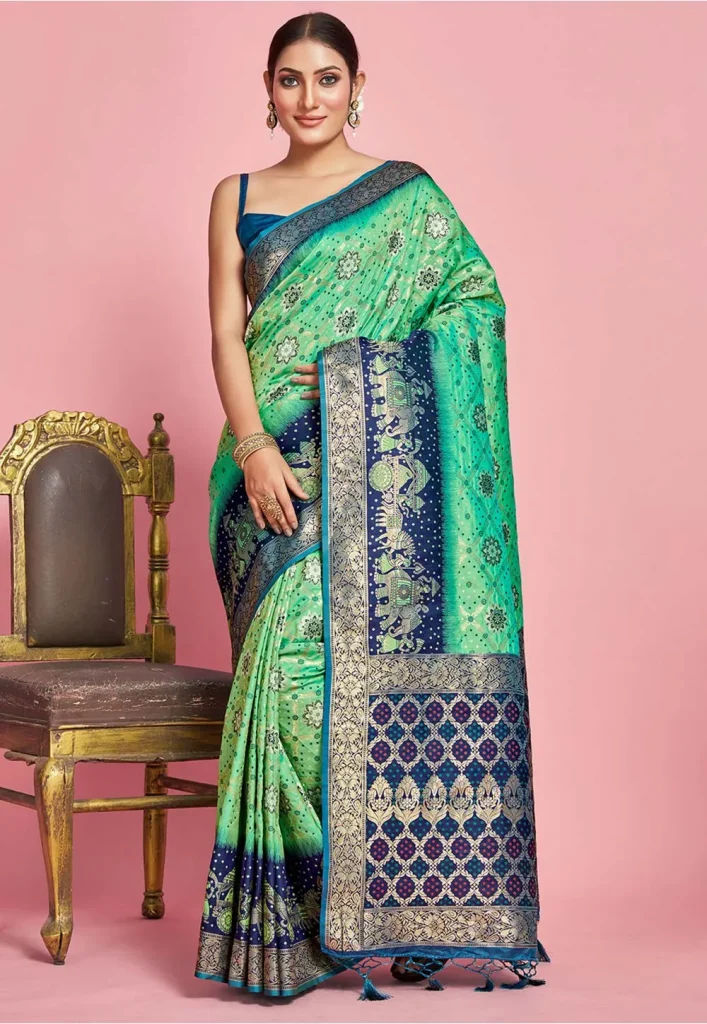 Bridesmaids
No doubt, bridesmaids are an integral part of any wedding. Their fashion should reflect their importance. Ethnic gowns and lehenga cholis are the perfect choices. The vibrant hues, intricate embroidery, and elegant designs will make them the center of attention, for sure.
Groomsmen
Groomsmen can keep it stylish yet comfortable with Pathani suits. These suits offer a contemporary twist to traditional attire. Opt for bold hues like deep green or navy blue to add a touch of exclusivity to the ensemble.
Kids
The little ones can't be left behind when it comes to fashion. Pakistani suits and embroidered sherwanis are ideal for kids. These outfits are not only adorable but also keep them comfortable while they enjoy the festivities.
Wrapping Up
Weddings are joyous occasions where family members come together to celebrate love. It's a celebration where the entire family can bask in the glow of togetherness. With these outfit ideas, you can ensure that every family member looks their stylish best. From grandpa to the little kids, there's a perfect outfit for everyone. So, as the next wedding approaches, remember that fashion isn't limited to the bride and groom; it's an opportunity for every family member to express their style and become an integral part of the grand celebration. The warmth of your family's love, combined with your well-thought-out fashion options, will surely make the wedding a memorable, picture-perfect event. Here's to celebrating love, family, and fashion!