Are you ready to take a dive into a fashion landscape that effortlessly blends the best of East and West? No doubt, Indo-western outfits are a style statement reflecting the fusion of cultural heritage and modernity. These ensembles effortlessly combine traditional Indian elements with contemporary fashion, offering comfort, style, and a dash of elegance for any occasion.
Furthermore, Indo-western outfits have taken the fashion world by storm, and for all good reasons. They naturally top the most-loved fashion list for their versatility and ease. They're ready-to-wear, easy to carry, and embody a modern aesthetic that can transform you into a fashionista in a snap. Their unique blend of cultural patterns, textures, and cuts makes them stand out, offering a refreshing and exceptional look that's both trendy and sassy.
Here are some stunning Indo-Western outfit ideas that are perfect for various occasions:
Dhoti Pants with Full-Length Jacket
Do you know Dhoti pants have made a remarkable comeback in the fashion world? These comfortable and chic bottoms offer a stylish twist to conventional Indian attire. Pair them with a crop top and a full-length jacket for a modern look that's ideal for casual gatherings or festive affairs. The fluidity of dhoti pants combined with the structured allure of a jacket creates a fashion-forward silhouette.
Elegance of Off-Shoulder Gowns
Off-shoulder gowns with intricate embroidery or prints are a beautiful fusion of Western silhouette and Indian craftsmanship. These gowns are perfect for formal occasions, weddings, or elegant evening soirées. The off-shoulder style adds a contemporary twist to the classic Indian gown, making you stand out naturally.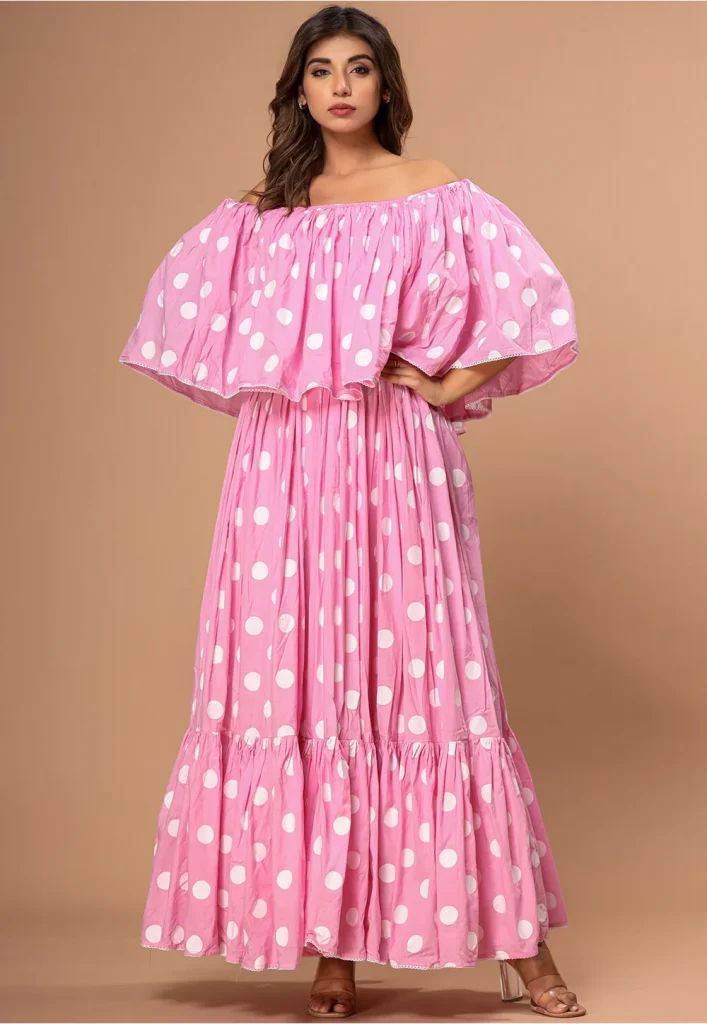 Palazzos with Crop Tops 
The combination of palazzos and crop tops is a match made in heaven. The breezy and wide-legged palazzos, when paired with a trendy crop top, create a relaxed yet chic look perfect for day outings or casual outings. It's a comfortable ensemble that doesn't compromise on style.
Kurta Dresses with Ethnic Prints
Kurta dresses adorned with ethnic prints have been reimagined to fit the contemporary fashion scene. These dresses feature the traditional Indian kurta silhouette but are tailored with contemporary cuts and designs, making them suitable for various occasions. The fusion of Indian prints or embroideries on a Western dress style brings out a unique appeal, perfect for office wear or casual outings.
Jumpsuits with Long Jackets
Jumpsuits are the epitome of easy-breezy fashion. Add a long, intricately designed jacket to this outfit, and you've got yourself an Indo-Western attire that's perfect for parties, events, or even date nights. The jacket adds a layer of elegance and exclusivity to the jumpsuit, elevating the overall appearance.
Long Skirts with Crop Tops
Long skirts paired with crop tops offer a fusion of grace and trendiness. Whether it's a casual day out or a festive celebration, this combination never fails to make an ultimate style statement. The flowy silhouette of the long skirt paired with a trendy crop top creates a chic yet comfortable ensemble.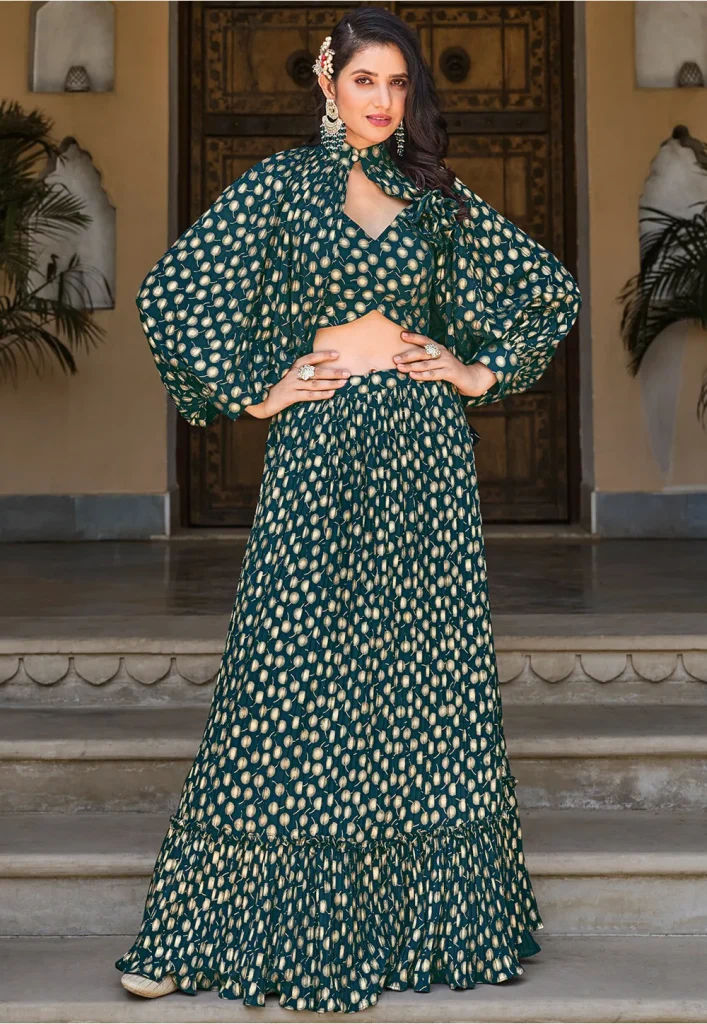 Final Words
The exquisiteness of Indo-Western outfits lies in their ability to suit various occasions, from casual hangouts to formal events. The fusion of different styles creates an ever-evolving trend that caters to diverse fashion tastes and preferences.
Embrace the fusion, experiment with colors, textures, and patterns, and discover your unique style within Indo-Western fashion. Be it a social gathering, a festive celebration, or a casual day out – these outfit ideas ensure you look and feel like a true fashionista, effortlessly blending the best of both worlds.
Fashion is an expression, a reflection of your personality – so go ahead, embrace the Indo-Western trend, and make every occasion your runway!