Without a doubt, the festive season in India is a whirlwind of colors, traditions, and joy. From the dazzling Diwali lights to the rhythmic Garba dances during Navratri and the grandeur of Eid celebrations, this is a time when our hearts fill with happiness and togetherness. It's a season when we bring out our best outfits to celebrate with our loved ones. And when it comes to celebrating in style, nothing quite captures the essence of grace and tradition like the timeless Indian saree. Whether you're attending Diwali, Navratri, Eid, or any other festival, draping a saree can make you look like a vision. To help you make a stunning statement, here are 5 fun and fashionable festival styling tips that will make you stand out in the crowd.
Saree with a Belt
The saree with a belt is a trend that's making waves in the fashion world. It's an amalgamation of traditional and contemporary styles that adds a glamorous element to your festive look. To achieve this look, pick a rich fabric like silk, brocade, or chiffon in vibrant colors and intricate designs. These fabrics not only exude luxury but also drape beautifully. Once you've chosen your saree, select a statement belt that complements the outfit. A metallic or embellished belt works wonders to cinch your waist and enhance your silhouette. Drape your saree in the classic style, and then place the belt at your waist, over the saree. This creates a stunning, well-defined waistline and adds a dash of oomph to your traditional ensemble.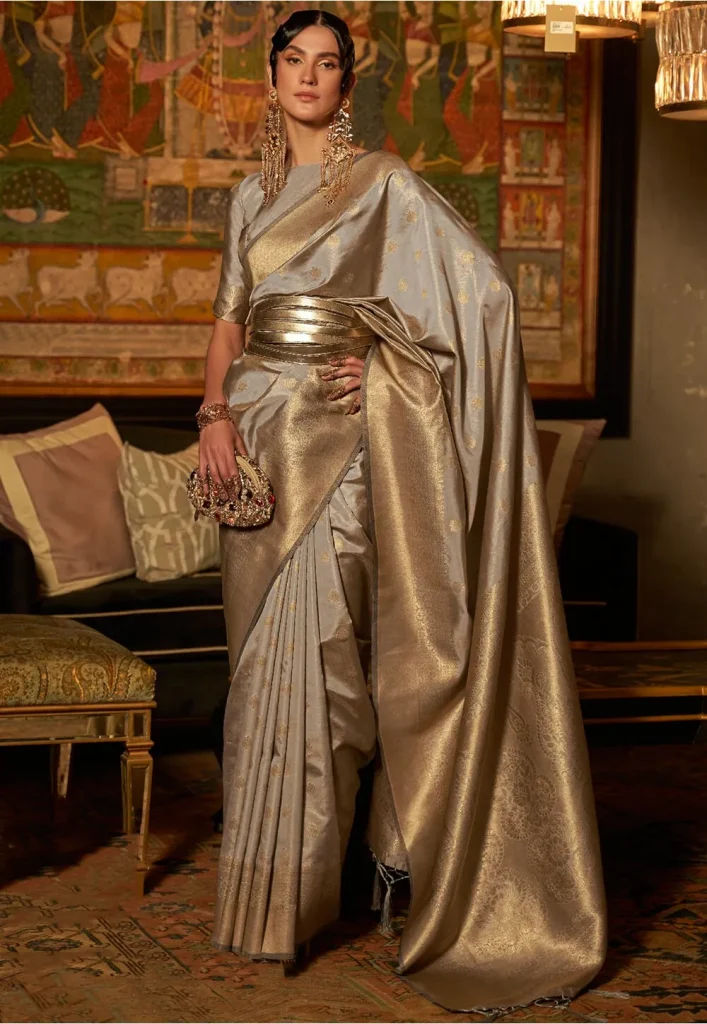 Drape Your Saree in Dhoti or Pant Style
If you're all about comfort without compromising style, draping your saree in a dhoti or pant style is a game-changer. This fusion style combines the elegance of a saree with the ease and comfort of pants. It's a perfect choice for dancing your heart out during Navratri or enjoying the festivities of Diwali. Start by pleating your saree and tucking it into a pair of fitted pants or dhoti-style bottoms. The result is a sophisticated, contemporary look that allows you to move freely and confidently throughout the festivities. To complete the outfit, choose a trendy blouse style, such as one with ruffle sleeves or a cape-style blouse, to add an extra dash of elegance.
Go for Lehenga Style Sarees
Who said you cannot enjoy the best of both worlds? The lehenga-style saree is a unique fusion of a lehenga and a saree, making it the perfect option for the festive season. This style combines the voluminous flare of a lehenga skirt with the elegance of a saree pallu. It's a favorite among fashion aficionados for its ease of wearing and stunning allure. Opt for a lehenga style saree with rich, vibrant hues and intricate embroidery. Simply slip into the skirt, drape the pallu, and you're ready to make a grand entrance at any festival. The lehenga style saree is not only comfortable but also exudes a royal vibe that's sure to turn heads.
Play with Trendy Blouse Styles
Your blouse can make or break your saree look. This festive season, why not experiment with stylish blouse designs that will set you apart from the crowd? Options are aplenty, but two trendy choices that are gaining popularity are cape-style blouses and ruffle-sleeved blouses. A cape-style blouse adds an element of drama and elegance to your saree ensemble. It's like wearing a mini cape over your blouse, giving your outfit a unique and modern twist. On the other hand, ruffle-sleeve blouses are playful and chic. The delicate ruffles add a touch of femininity to your look while keeping it on-trend.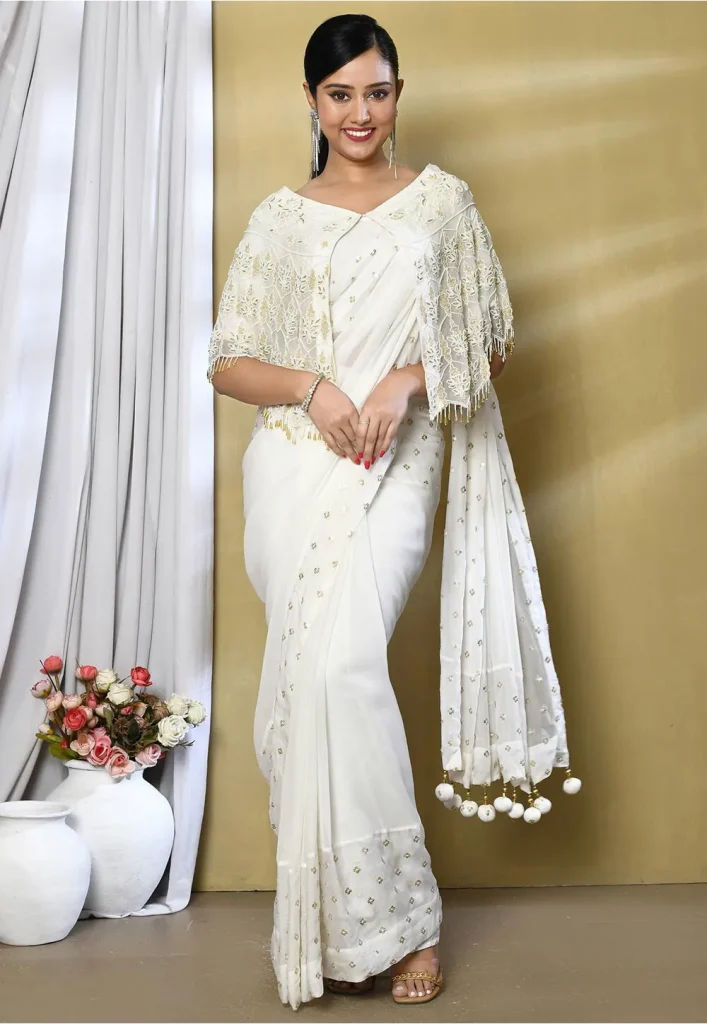 Style Your Saree with a Brooch
Accessories play a significant role in uplifting your festival look. Adding a brooch to your saree is a classic and elegant way to make a statement. Brooches come in various designs, from classic to contemporary, and they can be pinned on the pallu or the blouse. This small addition can transform your saree into a work of art. For a traditional touch, opt for a brooch with intricate designs, while a modern, sleek brooch can add a touch of sophistication.
Wrapping Up!
The festive season in India is a time of pure joy, and it's also the perfect opportunity to showcase your fashion sense. With these 5 fun and fashionable festival styling tips, you can drape your saree in unique ways, experiment with trendy blouse designs, and add that special touch with a brooch. So, pick your favorite saree, try out these styling tips, and get ready to make an ultimate fashion statement in the upcoming festivities.