Also see: Salwar Kameez or Lehenga Choli
Online shopping has revolutionized the way we shop, especially when it comes to the fashion world. This digital retail reign has helped the Indians, Pakistanis, Bangladeshis & other South Asians living abroad the most. Now, they can find the perfect ethnic wear without any struggle. It is also a treat for foreigners who love Indian culture, Bollywood, or Desi fashion.
Online Saree shopping has become the most popular these days. Shoppers tend to pick Chiffon Saree, Designer Silk Saree, Banarasi Georgette Sarees, Jamdani Saree & more. While searching for the perfect saree dress online, they often get worried about the fit of the blouse. It is essential to find the right saree blouse size. An ill-fit blouse will just take away from the magic of any traditional or modern saree while a well-fit blouse will make you shine. This is the reason, you should always read the size chart carefully and opt for custom-stitching options (if available) while shopping online.
Why Accurate Saree Blouse Measurements Matter?
Flattering Fit: Accurate saree blouse measurements are responsible for a comfortable as well as flattering fit. This enhances your overall look and confidence.
Proportion and Balance: A blouse with perfect measurements maintains the right proportion and balance with the sari. This helps prevent an awkward or disproportionate presence.
Ease of Movement: Proper measurements allow unrestricted as well as smooth movement. A good measurement of the blouse ensures that you can comfortably participate in events and activities.
Fabric Draping: A precisely measured blouse ensures that the saree drapes perfectly and naturally. The blouse highlights the saree's design and your body's contours.
Personalized Style: Blouse size exactly as per your figure contributes to a personalized style which makes your blouse a unique complement to the saree.
Benefits of Taking Measurements During Online Saree Shopping
Perfect Size: Taking measurements before the online purchase ensures that your chosen saree fits perfectly. This deletes the scope of the problem of returns or alterations.
Confident Choices: Keeping accurate measurements prepared before shopping helps you confidently choose the right size. This will minimize uncertainty about how the saree will look and feel.
Time and Money Savings: Correct measurements would not get you the wrong size and this saves both time and money on exchanges or alterations.
Photography Ready: You will be ready for any photo opportunity when the saree fits well. The perfect makes you look best from every angle.
Essential Tools and Equipment for Measuring Saree Blouse Online
Markers or Pins: Use markers or pins to mark specific points. This helps in accurate measurement placement.
Reference Guides: Online measurement guides or videos can provide instructions on steps for taking the right measurements.
Calculator: A basic calculator helps in converting units or calculating averages. The calculator ensures accurate sizing in less time.
Good Lighting: Proper lighting ensures you can see the measurements clearly and accurately.
Comfortable Clothing: Wear comfortable but good-fitting clothes while measuring to get the perfect measurements that reflect your body shape.
Camera or Smartphone: Take photos while measuring to check twice and share them with online sellers for better guidance.
Opted for a custom-tailored saree blouse and still hung on how to measure your own body norms? We've made it simple for you with Utsav Fashion's Saree Blouse Measurement Guide.
Learn to measure the saree blouse with these prompt saree blouse measurement tips. This will help you record the right Indian saree blouse measurement and fittings, as you wish to customize.
Our fashion experts will have them integrated in your saree blouse, to get you the ideal fit and style!
The Perfect Measurement Guide
Here's step-by-step roadmap to easily measure yourself. All you need is to keep a measure tape handy and follow this instructions.
BLOUSE MEASUREMENTS BY BODY SHAPE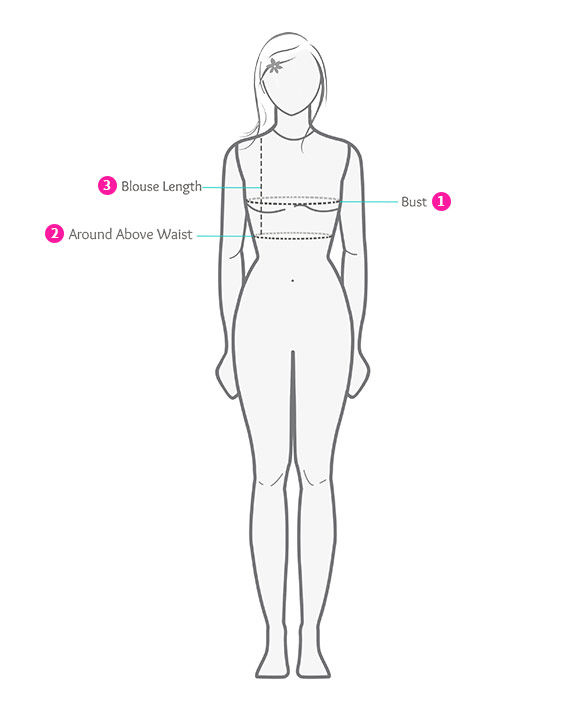 See Description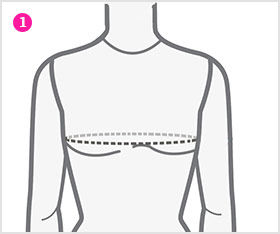 Bust
Take this measurement over the fullest part of the bust and across the widest part of the back. The measuring tape should go horizontally all around your body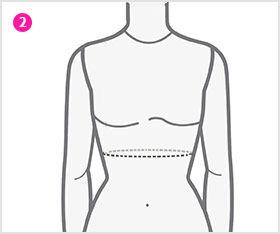 Around Above Waist
Since the blouse length is above the waist, let the measuring tape en-cirlce the area above the waist. Take the measurement from one end to the other.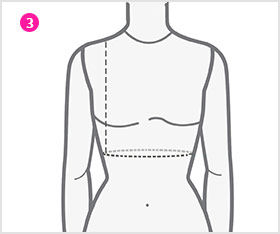 Blouse Length
Start at the center of the shoulder and measure straight down to the point till where you want your Blouse. The tape should pass over the center of the bust
BLOUSE MEASUREMENTS BY STYLING NUANCES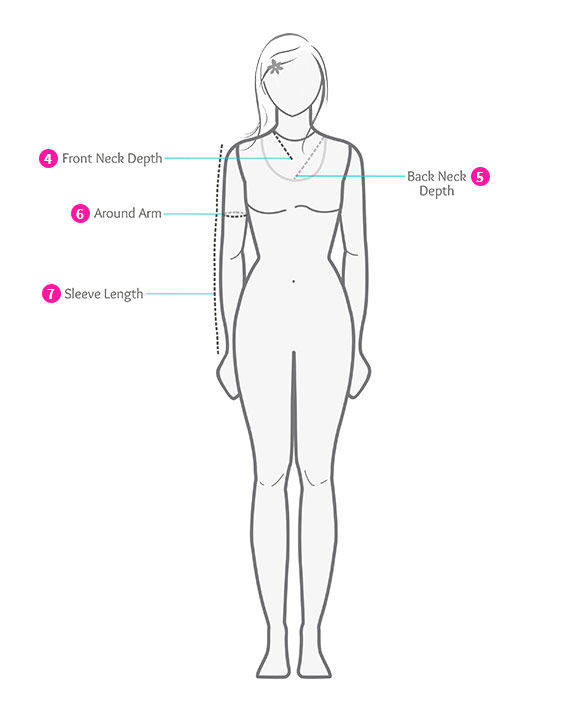 See Description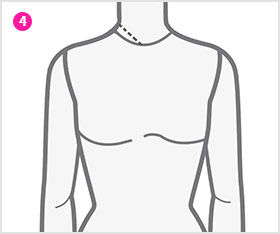 Front Neck Depth
Start from the top of the shoulder at your neck joint and measure till your cleavage,
to the point where your blouse neck ends.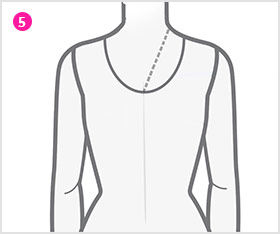 Back Neck Depth
Measure from the neck joint to the center of your back and choose how deep you would like the back of the blouse to be.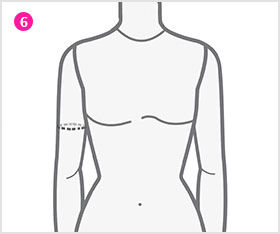 Around Arm
Wrap and measure around the fullest part of your bicep.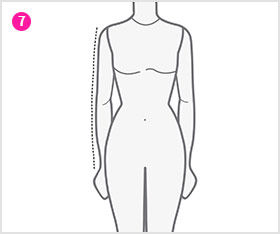 Sleeve Length
Start measuring from the edge of the shoulder and measure down the arm until you have the desired sleeve length.
Tips for Ensuring Precision in Online Saree Blouse Measurements
Measure at Key Points: Measure key points like bust and shoulder width. This is for precise blouse fitting.
Follow Online Guides: Many websites offer online guides or videos for measuring saree blouses accurately. Use these efficient resources which are available on the website you are exploring.
Use Fixed Landmarks: Use fixed landmarks like the navel or the base of the neck as the initiation points for consistent as well as perfect measurements.
Seek Assistance: Have a friend or family member assist you in taking measurements if possible. This is for reaching the areas of the back where you alone cannot measure.
Record and Label: Record measurements clearly and label them correctly to avoid confusion when ordering saree blouses online.
Common Mistakes to Avoid When Taking Saree Blouse Measurements Online
Ignoring Online Guides: Many websites offer measurement guides for assistance regarding the perfect measurements. Do not ignore them and always refer to available online resources too.
Not Labeling Measurements: Failing to label the dimensions can lead to confusion at the time of ordering. Mark each measurement clearly to get the Saree blouse with the perfect fit.
Rushing: Do not rush through the measurement process as this can result in errors. Take your time to ensure accuracy.
Incorrect Posture: Standing improperly or slouching can result in inaccurate measurements. Maintain a straight and natural posture.
Skipping Professional Help: Consider seeking help from a professional tailor to take your measurements accurately if you are unsure.
Additional Read: How to Buy Lehenga Online?
Expert Advice for a Flawless Fit in Saree Blouse Online Shopping
Get Exact Measurements: Ensure precise measurements of your bust, waist, and other parts of the body. This will help you get a perfect blouse with a good fitting.
Correct Your Posture While Measuring: Make sure that you are standing upright and have a good posture while measuring, as it affects the blouse stitching and fit on your body.
Consider Saree Type: Specify the saree type you intend to wear with the blouse for a harmonized look.
Order Trial Blouse: Consider ordering a trial blouse to confirm the fit before purchasing more expensive ones.
Ask For Seller Recommendations: Seek advice from experts on reputable sellers known for accurate sizing and quality craftsmanship.
Clear Communication About Size Requirements: Maintain open communication with the seller and share your precise requirements and preferences.
———————————————————-
Frequently Asked Questions:
1. How do I know my saree blouse size?
To know your perfect blouse size refer to the 'SIze Chart' option. Compare the measurements of your bust and the area around above waist to the given chart. To make the process easy for you, Utsav Fashion's size chart shows references in both centimeters (metric) and inches (imperial).
2. What is the standard size of a blouse?
There is no standard size for saree blouses. At Utsav Fashion, we believe everyone has different curves and body structures that don't fit into one specific size. Our stunning blouses come in many sizes ranging from 28 to 74. You can also get the blouses customized to perfectly fit your body.
3. How do you measure a girl's blouse?
Make sure that the tape is snug but not too tight for accurate measurements. Access and measure the bust as well as waist circumference are first. Take shoulder width from one shoulder tip to the other. Measure sleeve length from the shoulder to the preferred sleeve end. Measure from the shoulder to where you want the blouse to end for blouse length.
4. How to measure readymade saree blouses?
Start by ensuring you have a soft measuring tape in your hand. Measure your bust and waist while keeping the tape firm but not tight. Next, measure the shoulder width and the blouse length according to your preferences and comfort. Compare these measurements to the size chart provided by the seller to select the closest match for your readymade saree blouse.
5. What is the length of a blouse in a saree?
The length of a blouse in a saree can vary based on personal preference and the style of the blouse. The standard blouse lengths range from 14 to 17 inches. However, some blouses may be shorter or longer and this depends on the design and individual choice. It is highly recommended to measure and customize the blouse length to your comfort and style preference. Keep your height as well as figure prioritized.