When it comes to traditional dresses for men, the sherwani stands out as a classy and classic option. A well-chosen sherwani can leave a lasting impact at a wedding, celebratory gathering, or cultural event.
In this blog, we will share valuable tips to help men navigate the process of choosing the right sherwani for men, ensuring they exude confidence and style while honoring their cultural heritage.
What's the occasion and theme? 
Before beginning your search for the perfect sherwani, it's essential to take the occasion and theme into account. Will there be a lavish wedding, a traditional ceremony, or a smaller gathering? The type of event will determine the sherwani's design, color, and embellishments.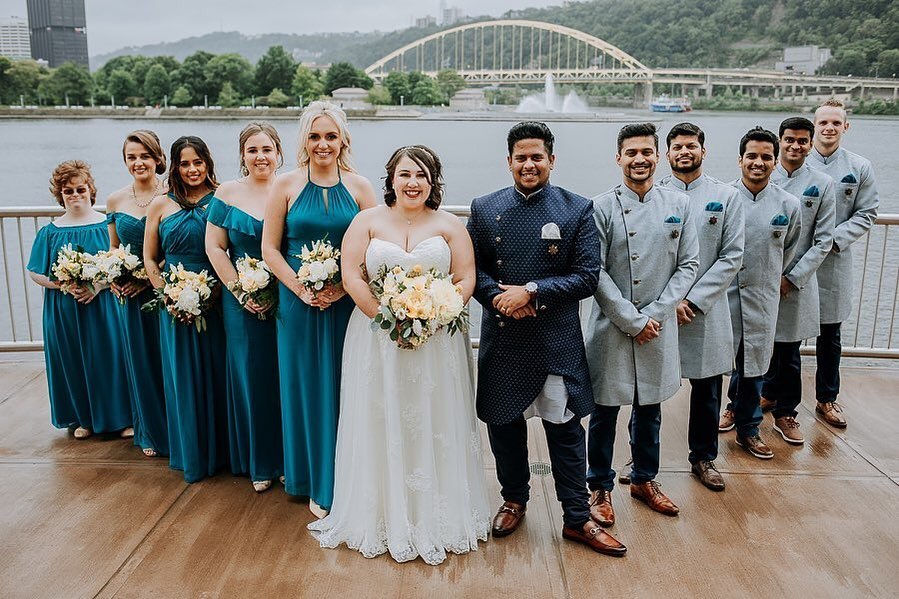 Lighter tones work well for daytime or casual parties, while regal colors like royal blue, deep maroon, or rich gold are appropriate for formal occasions. Also, consider the event's overall theme and ensure that your sherwani complements the ambiance and setting.
Focus on the Fit
For a refined and elegant appearance, the fit of the sherwani is extremely crucial. Opt for a sherwani that fits your body shape well and accentuates your best features. A well-tailored sherwani should skim the body without being overly tight or loose.
Ensure that the sherwani is proportionate to your height by paying close attention to the length of the sleeves and the overall garment. As you will be wearing the sherwani for a long time, consider comfort as well. Choose materials that are comfortable and offer easy movement during the event.
Embrace Embellishments and Details
Sherwanis are renowned for their exquisite detailing and embellishments, adding a hint of opulence and grandeur to the attire. Consider the level of adornment you desire, from delicate stitching to complex patterns.
Your personal style and the overall aesthetic of the event should complement the chosen embellishments. Traditional motifs, such as paisley, floral patterns, or intricate zari work, can add a regal charm to the sherwani. Pay close attention to the level of craftsmanship and ensure that the embellishments are well-executed and durable.
Experiment with Colors
Don't be afraid to experiment with a wider color palette, even though classic hues like gold, maroon, and cream are timeless choices. When it comes to contemporary sherwanis, there are numerous color options, including pastels, jewel tones, and even monochromatic shades.
Experimenting with colors can add a modern twist to your look while still maintaining the elegance and sophistication of the sherwani. Consider a color that compliments your skin tone and pairs well with the theme of the event.
Explore the Latest and Stylish Sherwanis
Selecting the perfect sherwani well in advance eliminates last-minute panic and ensures a stress-free outfit selection. Take your time to explore a variety of chic and contemporary designs, allowing you to make an informed decision based on the specific event you'll be attending. Here are some latest and stylish sherwanis to help you choose the right one.
Classic Embroidered Sherwani
For formal and grand occasions, traditional embroidered sherwanis never go out of style. These sherwanis showcase exquisite embroidery work, such as zardozi, threadwork, or resham, adding a touch of opulence. Choose from classic patterns like paisleys, floral motifs, or geometric shapes.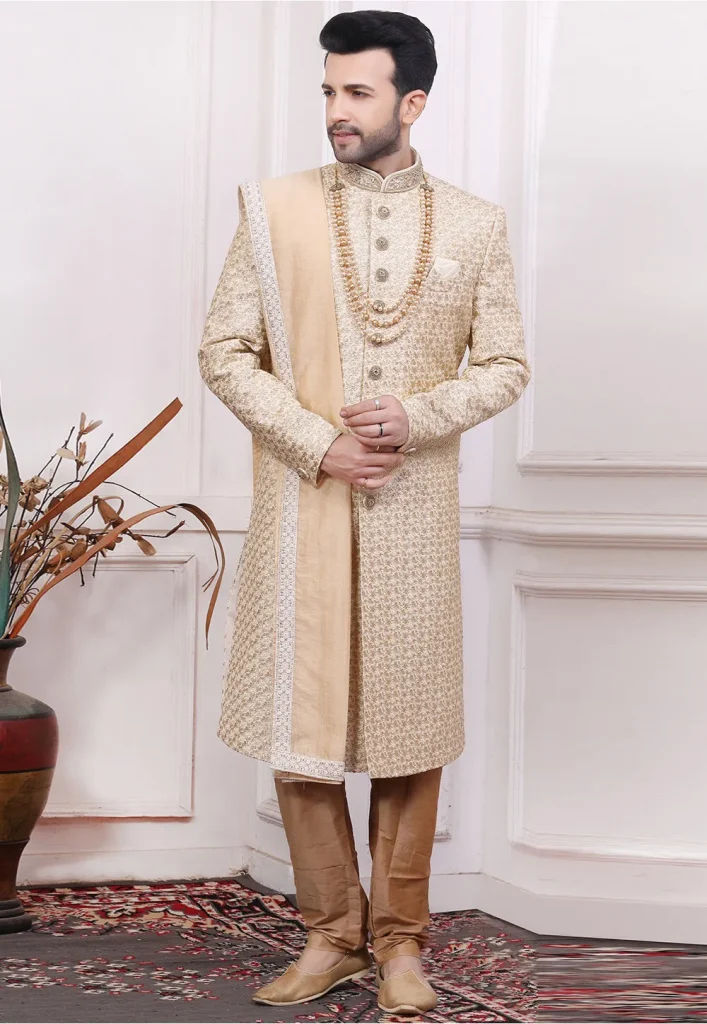 These sherwanis are typically crafted from luxurious fabrics like silk, brocade, or velvet and are available in rich and regal colors. Complete your ensemble by pairing them with straight-fit or churidar trousers.
Contemporary Printed Sherwanis
For a more edgy and unique look, consider opting for printed sherwanis. These sherwanis offer a wide range of styles, from geometric prints to abstract patterns, showcasing modern and contemporary themes.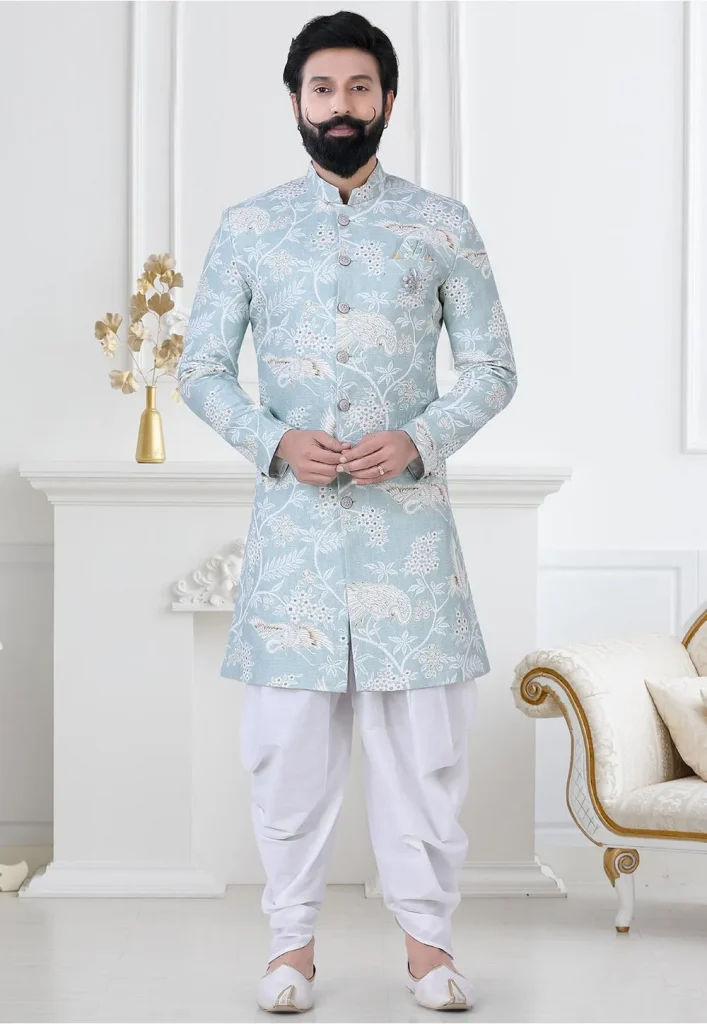 Perfect for mehndi ceremonies or casual gatherings, printed sherwanis provide a fresh and modern twist to traditional attire. They are usually made from lightweight fabrics like linen or cotton, ensuring comfort and freedom of movement. To make a statement, pair them with contrasting solid-colored trousers or dhoti pants.
Fusion-inspired Sherwanis
To achieve a fusion-inspired style, opt for sherwanis with innovative cuts and designs that blend traditional elements with a modern twist. Look for sherwanis that feature fusion-style collars, layered detailing, or asymmetrical hemlines.
These garments are often made from modern textiles such as raw silk, jacquard, or blended fabrics. Fusion-inspired sherwanis allow you to showcase your individuality while preserving the essence of traditional attire. For a fashion-forward ensemble, pair them with slim-fitting trousers or even jeans.
Minimalist Sherwanis
For individuals desiring a refined and understated look, it's worth noting that minimalist sherwanis are gaining popularity. These sherwanis boast clean lines, minimal embellishments, and exquisite tailoring. Typically made from luxurious fabrics like silk, satin, or crepe, they come in subtle colors such as navy blue, charcoal gray, or black. Minimalist sherwanis are an excellent choice for formal events or receptions where elegance takes precedence. To complete the ensemble, pair them with tailored trousers or churidar pants for a sophisticated appearance.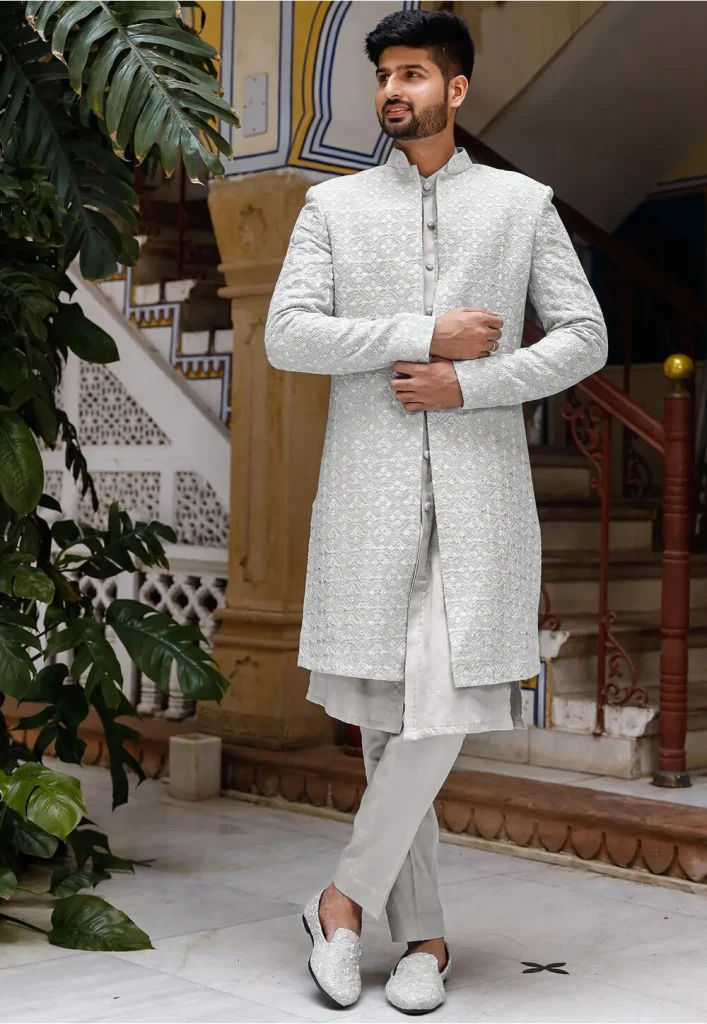 Additional Reads: Appeal of Indo-Western Sherwani
Conclusion 
When choosing a wedding sherwani, it is essential to consider various factors such as the occasion, your personal style, and your comfort. Ensure that the fabric is comfortable and suits the weather conditions of the event. Pay attention to the fit, ensuring that the sherwani flatters your body type and accentuates your best features. Take into account the overall theme of the occasion and select a color palette that compliments your skin tone.  With the plethora of latest and stylish sherwanis available in the market, you have endless options to create a unique and fashionable look. Whether you choose classic elegance, contemporary prints, fusion-inspired designs, or minimalist sophistication, you will find a sherwani that will make you stand out at any event. Embrace the richness and diversity of designs, fabrics, and colors, and choose a sherwani that reflects your personal style and gracefully complements the occasion.