Your wedding holds significant importance as it is a day filled with love, joy, and cherished moments. As a bride-to-be, finding the perfect bridal lehenga choli is important to ensure that you exude beauty and elegance on your special day. In this digital era, buying bridal lehengas online in the US has become increasingly popular and convenient. One such online platform that caters to all your bridal lehenga needs is Utsavfashion.com. So, are you ready to capture hearts on your D-day and discover the variety of exquisite lehenga options available on this platform? Let's get started!
Convenience and Accessibility
With the rise of e-commerce, buying bridal lehengas online has become a convenient and affordable alternative for brides in the United States. Shopping from home allows you to browse through a variety of designs, compare costs, and make an informed decision without having to visit different places. UtsavFashion.com, a renowned online portal, provides a streamlined shopping experience, making purchasing a bridal lehenga online a pleasurable experience.
Quality and Craftsmanship
One of the main concerns that women have while purchasing bridal lehengas online is the quality and craftsmanship of the lehengas. UtsavFashion.com acknowledges the significance of these factors and offers the latest and exquisite lehengas that have been crafted with painstaking attention to detail. Their collection features elaborate embroideries, rich materials, and gorgeous embellishments in a mix of classic and contemporary patterns. You can be confident that you will find high-quality bridal lehengas on this platform.
Variety of Bridal Lehengas
UtsavFashion.com offers a diverse collection of bridal lehengas to suit a variety of tastes, preferences, and budgets. Whether you choose a traditional red lehenga or a mix of modern and traditional elements, their assortment has something for everyone. While traditional bridal lehengas have their timeless charm, many brides desire a mix of tradition and modern aesthetics. UtsavFashion.com understands this and offers a range of trendy and contemporary designs for those seeking a unique and fashionable bridal look. From banarasi lehengas to jacket-style lehengas, their collection reflects the evolving trends in bridal fashion, allowing you to express your personal style on your big day. You'll be spoiled with choice while browsing their extensive collection, which includes everything from luxurious zardozi work to delicate hand embroidered, classic silk to modern lehengas.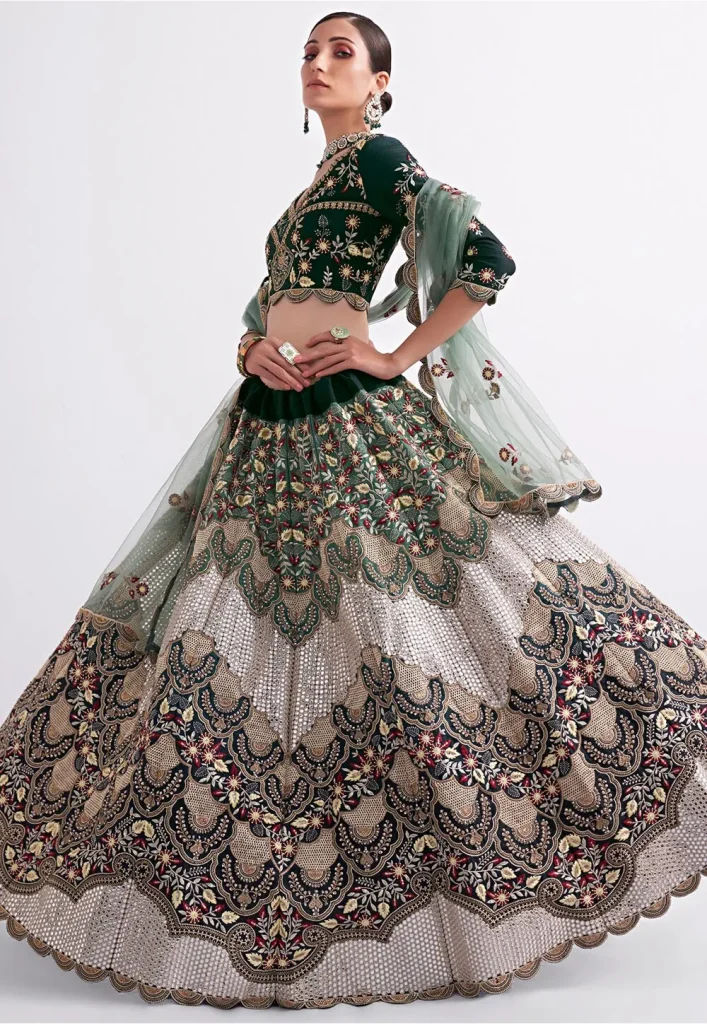 Size and Fit Assurance
When it comes to bridal wear, finding the proper fit is crucial. UtsavFashion.com provides a comprehensive size chart and measuring reference to assist you in selecting the correct size for your bridal lehenga. Furthermore, the platform ensures to offer lehengas that provide a comfortable and flattering fit for your special day.
Reliable Customer Support
It is crucial to have reliable customer service when purchasing a bridal lehenga online. UtsavFashion.com has a dedicated customer support team ready to assist you at every stage of your purchasing process. Their Help Desk ensures a seamless and satisfactory experience, addressing pre-purchase inquiries as well as providing post-purchase assistance.
Secure Payment and Shipping
When making a significant purchase like a bridal lehenga online, security is of utmost importance. UtsavFashion.com offers secure payment alternatives to keep your financial information safe. Furthermore, they provide dependable shipping services, both inside the United States and overseas, sending your bridal lehenga right to your home. With their efficient logistics network, you can rest assured that your precious attire will arrive on time for your wedding.
Customer Reviews and Testimonials
It's natural to seek reassurance from people who have had a favorable experience before making a purchase. On their website, UtsavFashion.com includes client reviews and testimonials, giving you the opportunity to obtain insights into the quality of their bridal lehengas, customer service, and overall purchasing experience. These reviews can assist you in making an informed selection and gaining confidence in your purchase from UtsavFashion.com.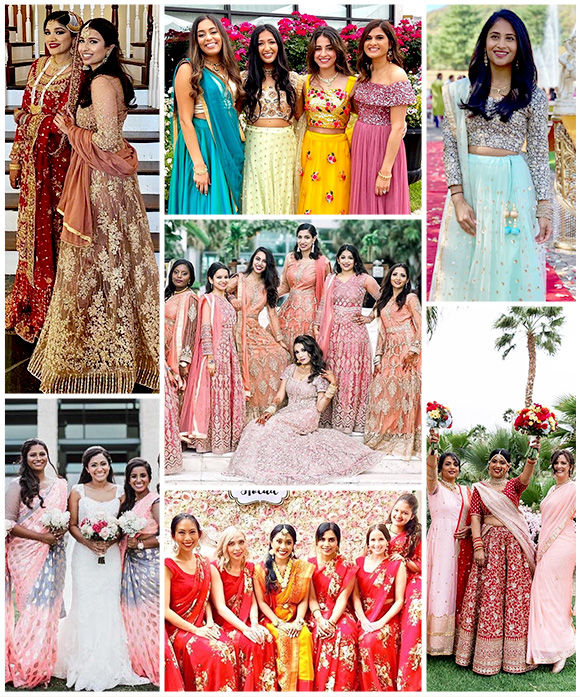 Accessories and Jewelry
Completing your bridal ensemble requires the perfect accessories and jewelry. UtsavFashion.com not only offers an excellent assortment of bridal lehengas but also a wide range of complimentary accessories like dupattas indowestern, bangles, and earrings. This one-stop-shop approach allows you to effortlessly coordinate your entire bridal style, resulting in a unified and breathtaking appearance on your big day.
Conclusion
Thanks to sites like UtsavFashion.com, purchasing bridal lehengas online in the United States has become a convenient and rewarding experience. Their dedication to quality, workmanship, and client satisfaction distinguishes them in the market. With their extensive variety of designs, secure payment and shipping options, positive customer reviews, and a holistic approach to bridal fashion, UtsavFashion.com proves to be a reliable and trusted online destination for capturing hearts with your bridal lehenga. Embrace the online shopping revolution and set out on your quest to find the perfect bridal lehenga that will make you shine on your big day.