A majestic creation that has transcended generations, the pure silk saree dress is a timeless piece of clothing. It symbolizes elegance, classiness, and cultural richness. Originating from ancient civilizations, this exquisite garment holds an important place in the world of fashion. From the luxurious feel of the fabric to the intricacy of designs, they continue to captivate women across the globe for centuries.
Throughout history, pure silk sarees have been synonymous with grace and refinement. In various cultures, they have been associated with celebrations, weddings, and other auspicious events. The mastery of talented weavers and artisans has preserved the traditional artistry, making each saree a one-of-a-kind work of art.
Today, pure silk sarees remain as admired as ever, not only in India but also around the world. Amidst numerous choices, finding a perfect silk saree that matches your style and occasion is both enjoyable and demanding. For a smoother shopping experience, here are 5 tips to find your perfect silk saree with ease and enjoyment.
Dress to Impress
From grand weddings to casual gatherings, transition through occasions with unique silk saree styles. Enhance your charm by selecting the perfect saree that aligns with events. Drape opulent silk adorned with intricate zari for festivities, or choose understated elegance with minimalistic designs for formal gatherings. Let your saree resonate with the essence of the celebration.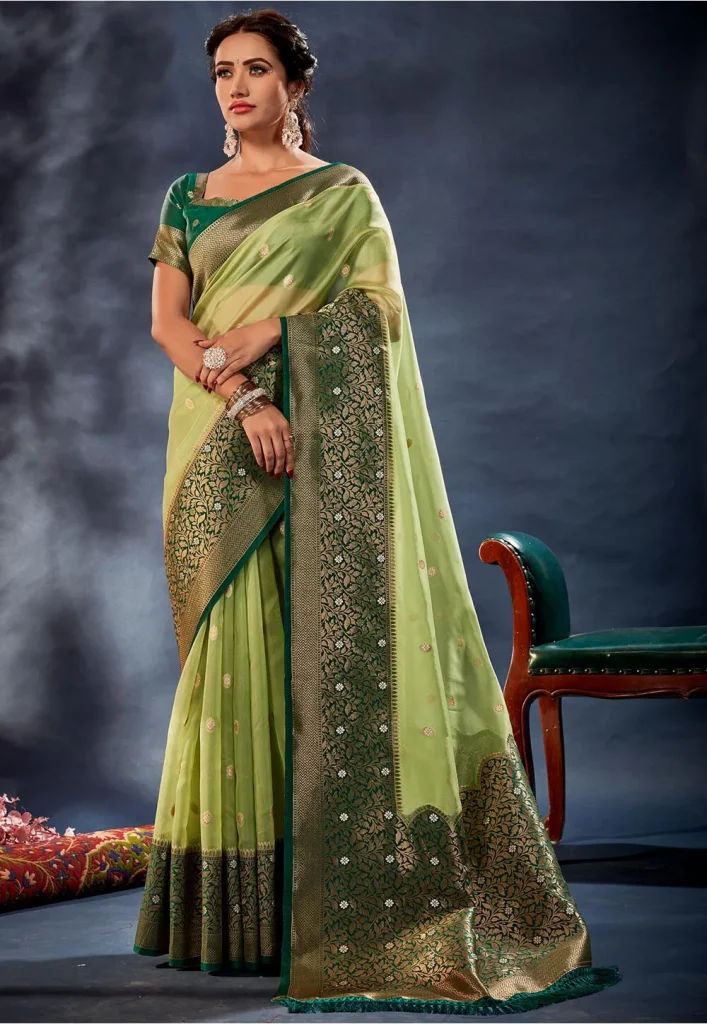 Colors of the Rainbow
Explore the enchanting world of pure silk sarees and step into a kaleidoscope of colors. Let your inner happiness shine through by selecting colors that complement your skin tone and personal preferences. Experience the allure of deep reds, royal blues, and regal golds, or explore pastels and unique color combinations for a contemporary twist.
A Weave for Every Woman
Celebrate the diversity of beauty by embracing sarees that flatter your distinctive body type. Whether you boast a curvaceous figure or a petite frame, the right drape and fabric can enhance your natural charm. Embrace your unique body's essence with the right saree. Choose lightweight crepe silk or georgette for graceful draping. Opt for an organza or tussar silk saree to add height.
Threads of Artistry
Embark on a journey through the rich tapestry of India's silk-weaving traditions. You'll be mesmerized as each region reveals its distinctive styles, patterns, and motifs. Dive into the splendor of Banarasi, the beauty of Paithani silk sarees, the elegance of Dharmavaram, or the appeal of Kanjeevaram. Discover the kaleidoscope of colors and designs that reflects the diversity of India's cultural past.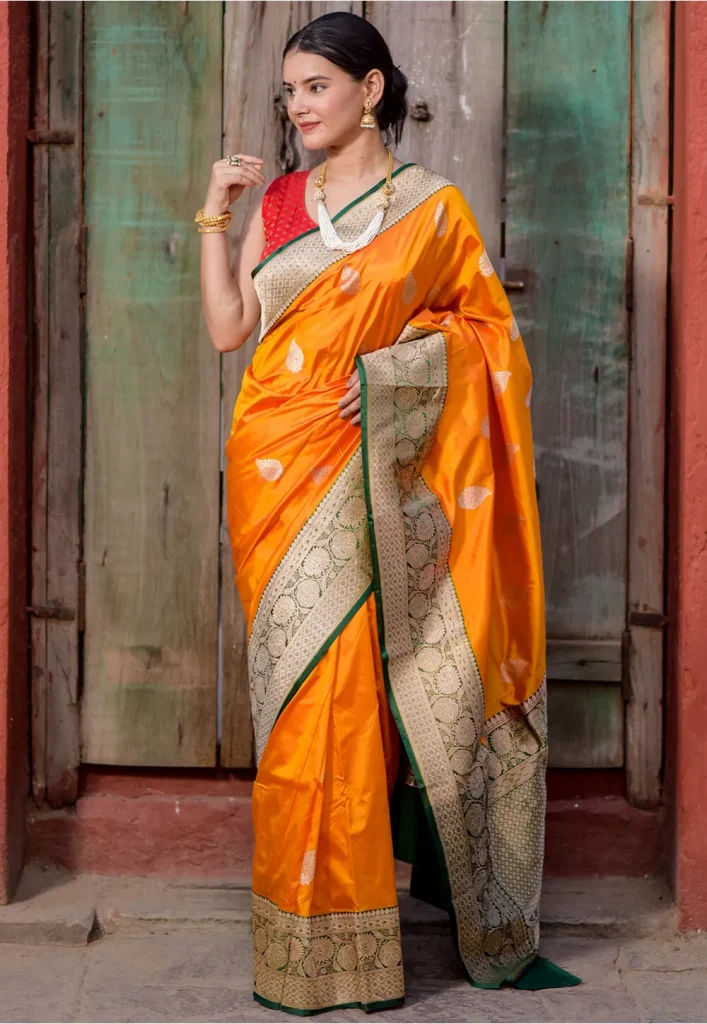 Tales of Elegance
Let the pallu and border tell a story of elegance and refinement as they embellish your pure silk saree. Whether adorned with elaborate designs or subtle motifs, the pallu can add an extra touch of grace to your ensemble. The border, too, plays a crucial role in defining your saree's overall look, whether it's broad and detailed or delicate and slim. Embrace the artistry of saree-making with these intricate details.
Additional Reads: Kosa Silk Sarees For Just-So-Indian Drapes
Bonus Tip: Unveiling the Reviews and Testimonials While Shopping Online
As you start your search for the perfect pure silk saree online, unveil the treasure trove of reviews and testimonials. Go through the experiences of previous buyers and discover their tales of satisfaction or caution. Let their reviews guide you to reputable online stores that provide genuine products and outstanding customer support.
In conclusion, the realm of pure silk sarees invites you to a timeless journey of elegance and artistry. Embrace the occasion, colors, body type, styles, and intricate details to discover the saree that reflects your essence and sense of styling. Unfold the enchantment of pure silk sarees, as the threads of history and tradition embrace you in mesmerizing elegance.