Ah, summers and weddings! The perfect combination of warm weather and blissful celebrations. As the mercury rises, so does the excitement of attending an Indian summer wedding. But hold on, before you RSVP and dance your heart out at the sangeet, let's talk about the real deal—what to wear! Dressing for a summer wedding can be tricky, but fear not, we've got you covered. In this blog, we'll cover everything from decoding dress codes to selecting the right fabrics and colors. So, let's dive in and ensure you make a fashion statement without breaking a sweat!
Paying Attention to Dress Code and Venue
The first rule of dressing for any wedding is to pay heed to the dress code and venue. From the traditional to the modern chic, Indian weddings can have a variety of themes. Always look for any dress code instructions on the invitation. If it's a beach wedding, wear something breezy and light. A formal banquet hall event may call for exquisite and sophisticated attire. Your outfit choices will be based on your understanding of the occasion and the dress code.
Colors and Fabrics: Embrace the Summer Vibes
Summer weddings call for a burst of colors and breathable fabrics. Ladies, go for vibrant hues like purple, pastel pinks, mint greens, sunny yellows, and corals. For a comfortable experience, consider light and airy fabrics like cotton, georgette, and chiffon. Gents, don't shy away from exploring lighter shades like sky blue, mint, lavender, or blush. Breathable fabrics such as linen, cotton blends, and lightweight silk will keep you cool and dapper throughout the event.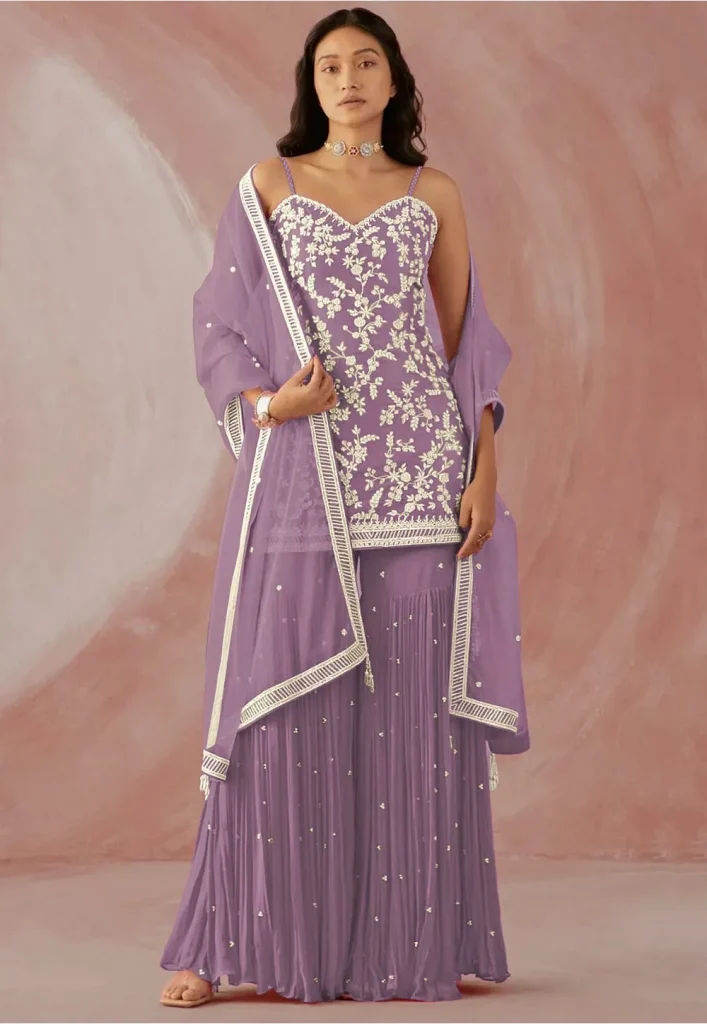 Weather Awareness: The Secret to Comfort
Although the heat and humidity can be difficult, we won't let it dampen our style! Ladies opt for flowy silhouettes like Anarkali suits, lehenga choli, and palazzo suits. Floral printed sarees are another excellent choice for that refreshing summer look. Gents, go for pastel kurtas paired with dhoti pants—a perfect blend of conventional and contemporary styles. Stay away from heavy embroideries and bulky fabrics that can make you feel like you're melting under the sun.
Personal Style: Let Your Personality Shine
Don't forget to express your unique sense of style among all the trends and tips. You are free to experiment with modern Indo-Western gowns or formal long jackets paired with palazzo trousers. Ladies consider the allure of gorgeous sharara outfits, while men can rock the ever-trendy stylish bandhgala suits for a touch of grandeur. Create a statement outfit that represents your identity by embracing your individuality.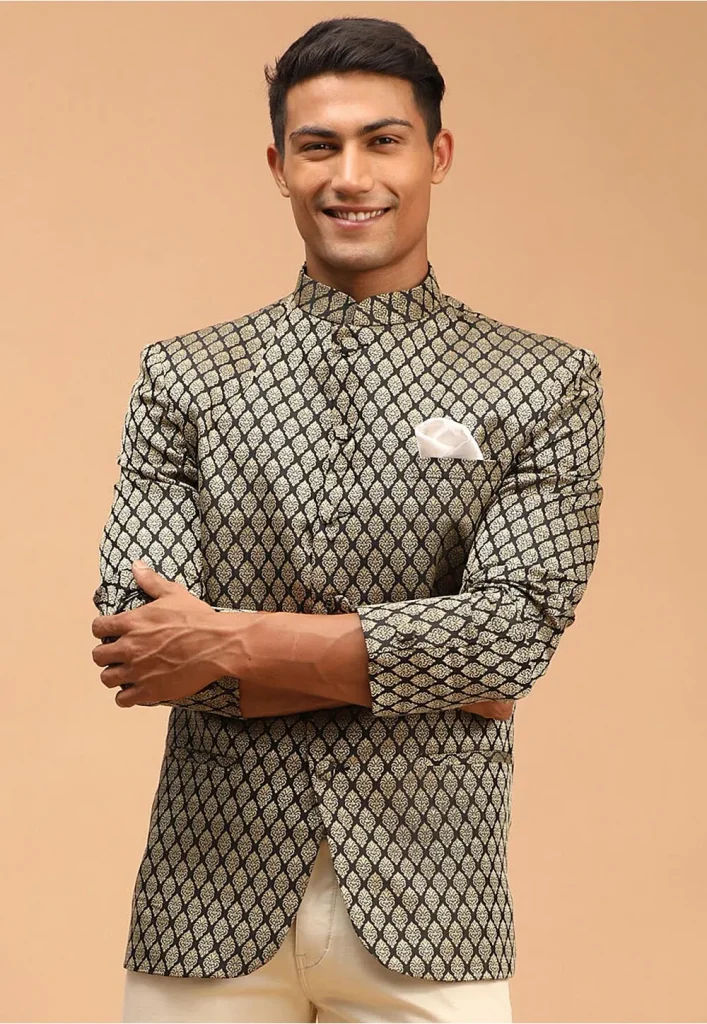 Valuable Tips for the Perfect Summer Wedding Outfit
Comfort is Key: Choose attire that will keep you comfortable all day long and allow you to move around easily. Avoid wearing outfits that are too fitted.
Accessorize Wisely: Choose lightweight and minimalistic accessories to complement your outfit. Oversized jewelry and heavy embellishments can be difficult to wear or carry.
Ditch the Heels: Ladies, it's wise to switch to block heels or wedges instead of stilettos. For men, a pair of comfortable loafers or juttis will do the trick.
Hair and Makeup: Choose hairstyles that keep your hair off your neck and face, such as braids or elegant updos. Opt for long-lasting makeup products to keep your look fresh throughout the event.
Layer Smartly: Bring a lightweight stole or jacket with you if the wedding is taking place indoors or in an air-conditioned setting to stay warm.
Conclusion
Dressing for a summer wedding can be both exciting and challenging, but with the right tips and ideas, you can turn heads and feel beautiful and fabulous throughout the event. Keep in mind to pay attention to the venue, colors, and fabrics that go well with the weather, as well as the dress code. Embrace your personal style and choose outfits that give you a sense of ease and confidence. Follow these valuable tips, and you'll be all set to sizzle at the next summer wedding.