An enchanting festival, Ganesh Chaturthi, holds a special place in our hearts. It's not just about welcoming Lord Ganesha into our homes but also embracing traditional rituals, delicious sweets, and, of course, the opportunity to showcase our fabulous ethnic fashion sense.
As the air becomes filled with the aroma of incense and the sweet sounds of devotional songs, our hearts also yearn for a wardrobe that's as energetic and joyous as the occasion itself.
In India, festivals are not only about faith and tradition but also about making a fashion statement. Ganeshotsav is no exception, and every year, women eagerly look forward to dressing up in a stunning array of ethnic ensembles.
This year, we've curated 11 stylish ethnic outfits that will not only make you feel closer to the divine but also leave you looking like a fashionista ready to steal the spotlight. So, if you're wondering how to dazzle this Ganesh Chaturthi, we've got you covered. From traditional silk sarees to contemporary chic, these outfits will ensure you shine the brightest in every festival moment.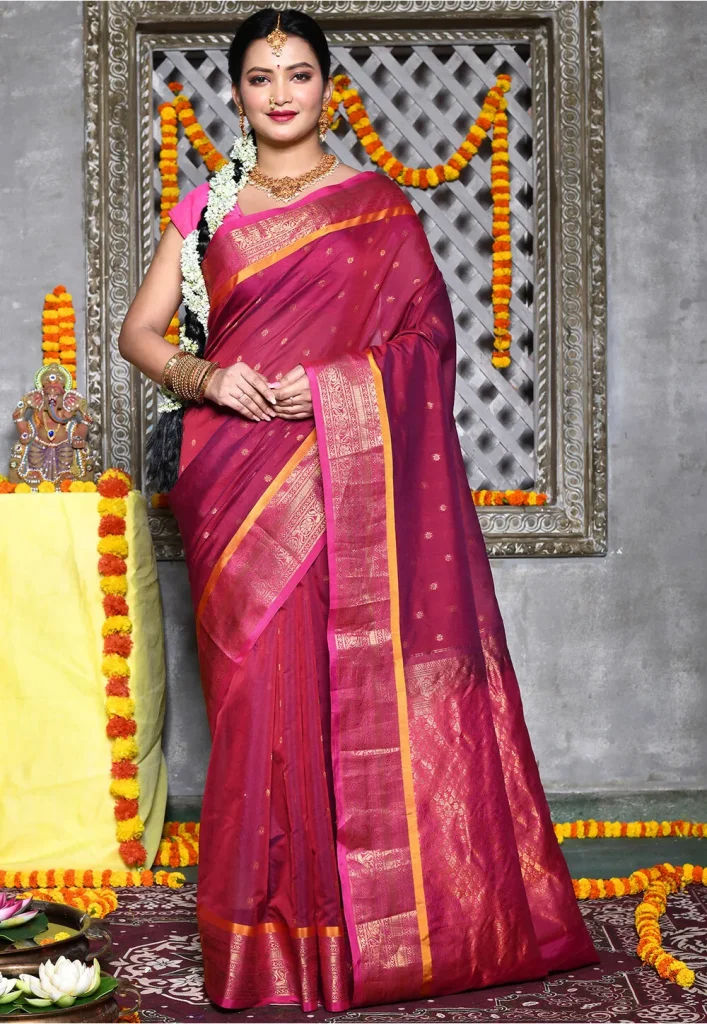 Traditional Silk Saree: The Evergreen Elegance
Dive into a timeless charm with a traditional silk saree. The rich texture and vibrant hues make it a classic choice for Ganeshotsav. Pair it with statement jewelry to complete the look.
Floor-Length Anarkali: A Regal Affair
Channel your inner royal with a floor-length Anarkali dress. The flowing silhouette and exquisite embroidery make it an excellent choice for a magnificent entrance at Ganesh Chaturthi celebrations.
Palazzo Pants Outfit: Effortless Chic
For those seeking a fusion twist, a palazzo pants outfit is the go-to option. This contemporary choice combines comfort with style. Add intricate earrings to make a statement.
Floral Lehenga Skirt and Kurta: Blossoming Beauty
Embrace the essence of nature with a floral lehenga skirt and kurta. The vivacious prints and floral motifs signify the freshness of the season, making it perfect for Ganesh Chaturthi.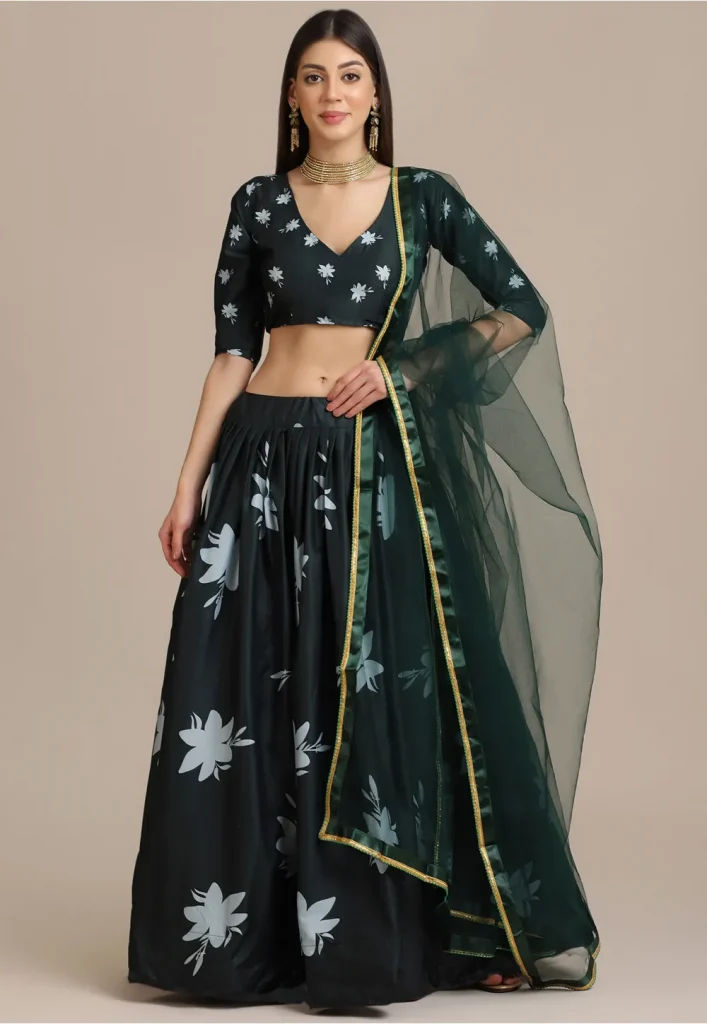 Contemporary Sarees: Modern Allure
Step out of the ordinary with contemporary sarees. These sarees often feature unique drapes, embellishments, and unconventional fabrics. Perfect for the fashion-forward woman.
Banarasi Silk Kurta and Skirt Set: Weave of Tradition
The Banarasi silk kurta and skirt set exude a sense of sophistication. The intricate Banarasi weave adds a touch of heritage to your Ganeshotsav attire.
Net Sarees: Sheer Delight
Make a statement with a sheer net saree. These ethereal sarees can be styled in myriad ways, allowing you to express your personality.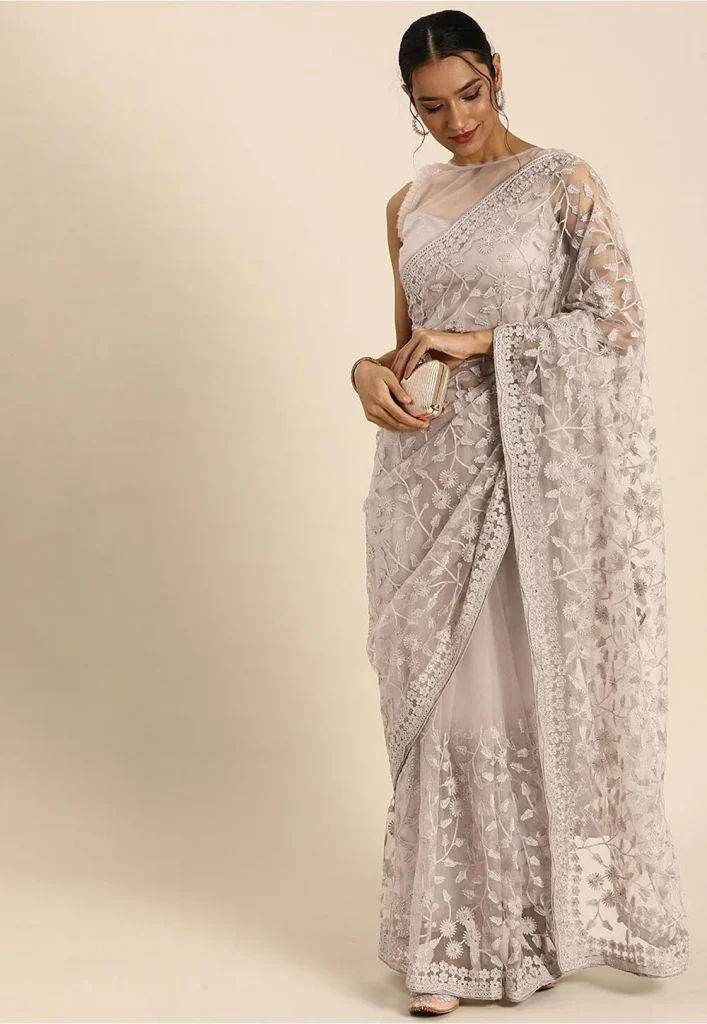 Lehenga Choli Set: Glamour Redefined
Turn heads with a glamorous lehenga choli set. The shimmering embellishments and complex embroidery make it a top choice for festive occasions.
Straight Suit: Sleek and Stylish
Go for sleek elegance with a straight suit. This outfit is both comfortable and fashionable, making it an ideal choice for long hours of festivities.
Net Lehenga: Ethereal Elegance
Go for an ethereal look with a net lehenga. The delicate fabric and intricate work create a dreamy aura that's perfect for Vinayak Chaturthi.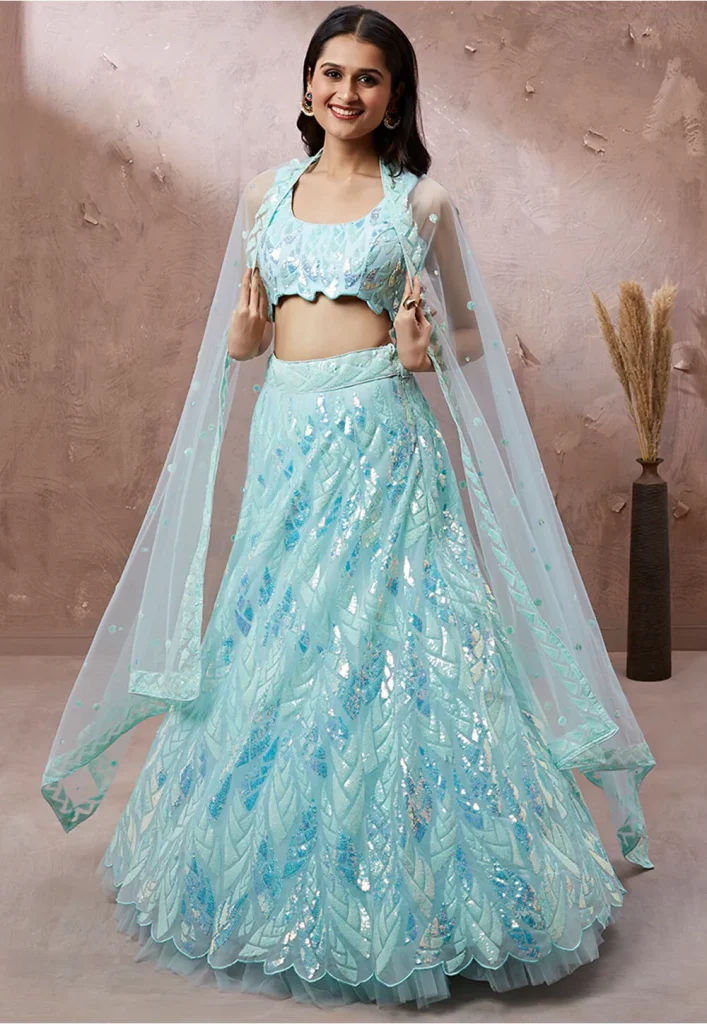 Patola Sarees: Artistry in Fabric
Show off your love for artistry with a Patola saree. The vibrant hues and geometric patterns make it a unique and captivating choice.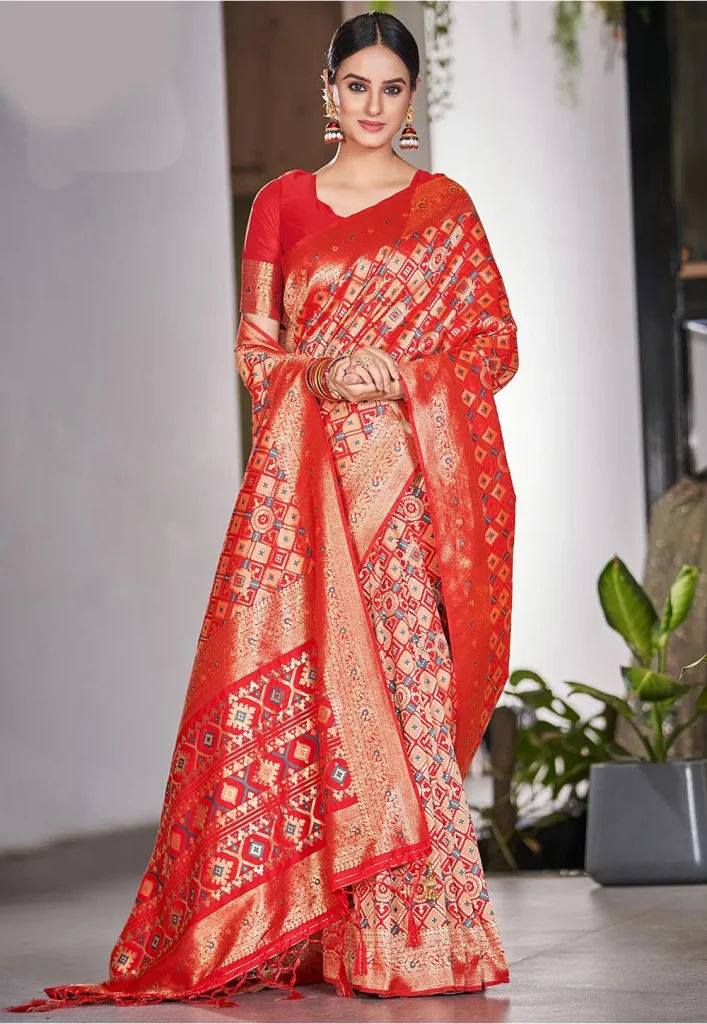 Wrapping Up!
Ganesh Chaturthi is more than just a religious festival; it's a celebration of culture, traditions, and fashion. These 11 stylish ethnic outfits offer a plethora of options to showcase your individual style and make a memorable impression during the festivities. So, don't hold back—embrace the spirit of Ganeshotsav with panache and elegance in these stunning ensembles. Happy Ganesh Chaturthi, and may your fashion game be as splendid as the festivities!