Weddings in India are renowned for their grandeur, elegance, and traditional charm. As we find ourselves halfway through the year 2023, the world of Indian wedding fashion is already abuzz with new lehenga styles that give a refreshing and contemporary twist to traditional aesthetics.
So, let's delve into the realm of Indian wedding fashion and explore the top lehenga trends that are poised to dominate this year. From mesmerizing embellishments to avant-garde silhouettes, these trends are sure to captivate brides-to-be, bridesmaids, guests, and all those seeking inspiration for their wedding ensembles.
Get ready to be enthralled by the evolving landscape of Indian wedding fashion as we unveil the must-have lehenga trends of 2023.
Exquisite Embroidery
Indian bridal wear has long been distinguished by embroidery, and in 2023, it continues to reign supreme. To create mesmerizing designs on lehengas, designers are employing intricate and opulent embroidery techniques such as zardozi, dabka, and threadwork.
Prepare to be enthralled by motifs inspired by nature, including florals, birds, and foliage adorning these ensembles. Furthermore, the use of metallic threads and shimmering sequins add a dash of glamor, ensuring that you'll stand out in the crowd. Whether you opt for delicate and detailed embroidery or bold and statement-making designs, the art of embroidery brings a sense of regal elegance to every simple lehenga, making it the epitome of Indian wedding fashion.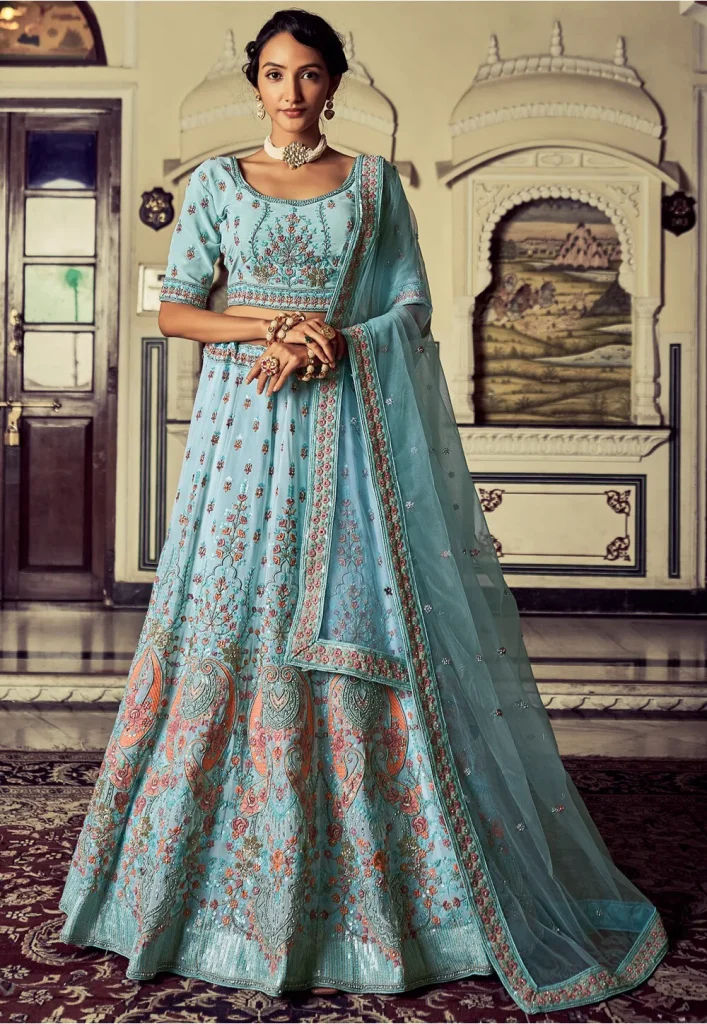 Contemporary Lehengas
While traditional silhouettes like A-line and mermaid lehengas continue to hold their popularity, 2023 brings a fresh wave of contemporary designs that offer a modern twist to this timeless attire. From capes to jacket-style cholis and asymmetrical hemlines, these modern elements infuse a sense of freshness and sophistication into the traditional lehenga, allowing you to make a bold and fashion-forward statement.
These contemporary elements infuse a sense of modernity into the traditional lehenga, allowing the wearer to make a unique style statement. So, step into the world of contemporary lehenga trends and create a memorable and stylish impression at your next Indian wedding celebration.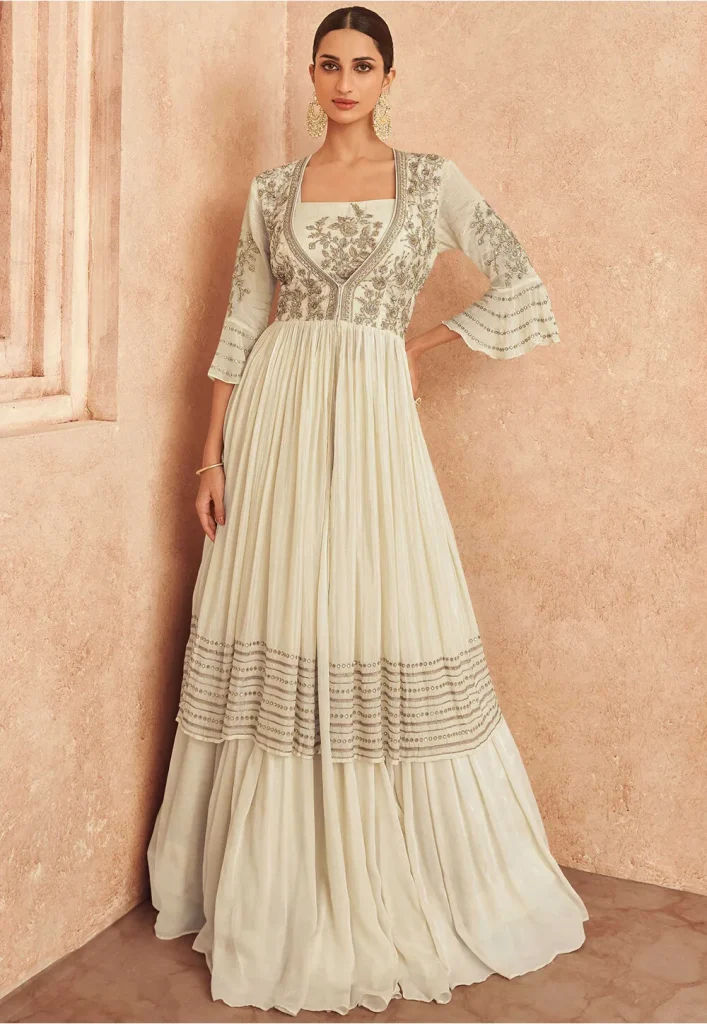 Pastel Perfection
Despite the historical association of Indian weddings with vibrant colors, pastel hues are making a strong appearance in the fashion scene this year. This trend extends beyond brides, as bridesmaids and guests also embrace the visually pleasing aesthetic.
The subtle yet enchanting nature of pastel colors brings a romantic and ethereal vibe, offering a refreshing change to the conventional color palette. Lehengas in pastel shades, adorned with delicate embroidery and sophisticated details, are ideal for those seeking to infuse their wedding ensemble with femininity and elegance. Embrace the allure of pastel hues and elevate your wedding fashion to new heights.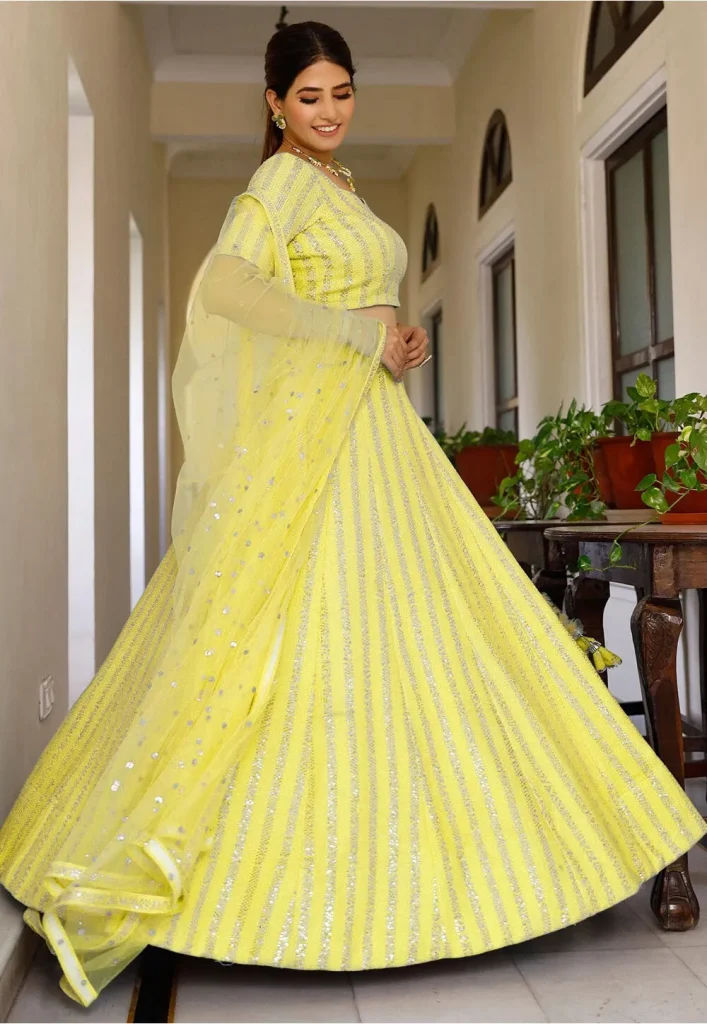 Sheer Elegance
Sheer fabrics have become an integral part of modern Indian wedding ensembles, and in 2023, they remain a prominent trend. Women are embracing lehengas featuring sheer panels, sleeves, and dupattas, adding a touch of sensuality and sophistication to their attire.
Organza lehenga choli designs create a striking interplay of transparency and opacity, allowing intricate detailing to take center stage. From delicate floral patterns to ornate sequin work, these sheer elements add an ethereal and romantic charm to the wedding ensemble, elevating its overall allure. Embrace the sheer trend and exude elegance at your next wedding occasion.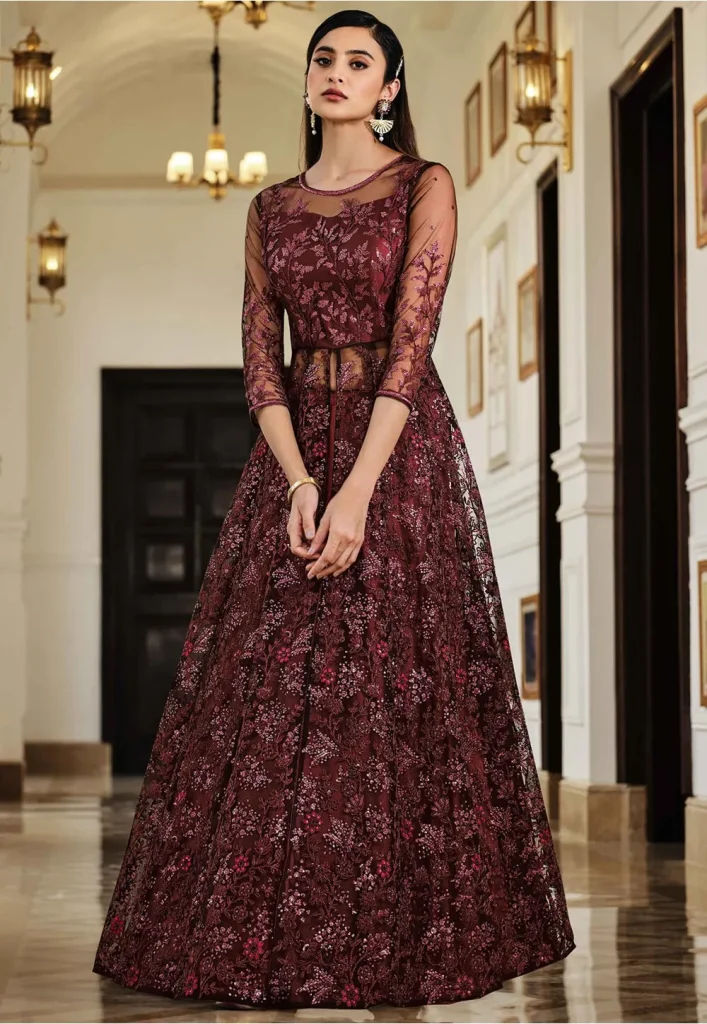 Bold Prints and Patterns
For those looking to make a bold and unique statement, prints and patterns are the way to go. In 2023, we are witnessing the emergence of lehengas featuring bold and striking prints. From geometric patterns to abstract designs, these prints add a contemporary twist to conventional lehengas.
Women have a plethora of options to choose from, including digital prints, block prints, and hand-painted motifs. These prints create a visually captivating effect, ensuring that they stand out from the crowd and make a stylish statement. Embrace the power of prints and let your lehenga speak volumes about your individuality and fashion-forward sensibilities.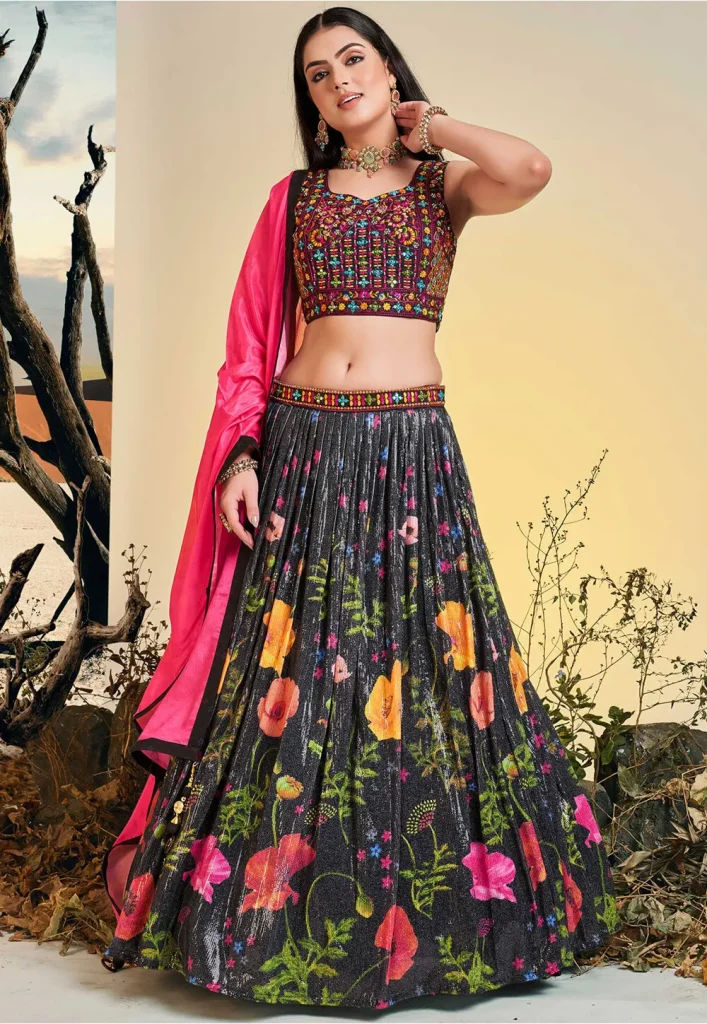 Conclusion
As we delve into the world of Indian weddings in 2023, it's clear that lehengas are undergoing a transformative evolution. The top trends we've explored – exquisite embroidery, contemporary silhouettes, pastel perfection, sheer elegance, and bold prints – are all set to make a resounding impact on Indian wedding fashion this year. Women have an exciting array of options to choose from, allowing them to express their individuality and personal style at the wedding and other functions. Whether they opt for the traditional charm of intricate embroidery or embrace the modern allure of contemporary lehengas, these top lehenga trends promise to create unforgettable wedding ensembles that exude grace, beauty, and timeless elegance.