When it comes to "business casual", the term often sparks both intrigue and confusion. Is it a mix of formal and laid-back comfort, or is it an imprecise dress code that can leave you scratching your head? Fret not, stylish gentlemen! In this ultimate guide to men's business casual style, we'll unravel the ambiguity. Also, we will help you craft a wardrobe that strikes the perfect balance between professionalism and relaxed elegance.
Decoding Business Casual
Business casual attire walks the fine line between the structured form of a full-on suit and the relaxed charm of casual wear. It's a sartorial lovable spot that radiates confidence without feeling stuffy. Think of it as a marriage of tailored pieces with a touch of everyday ease. But how do you really figure out what business casual means in your specific work environment?
Sartorial Espionage: Turn into a fashion detective by observing your surroundings. Take a keen look at what your colleagues are wearing. Are they opting for well-tailored trousers and polished shoes with open collars, or is it more about denim and tucked-in casual shirts? This observation can give you a kickstart in understanding your workplace's interpretation of the business casual dress code.
HR Whispers: When in doubt, turn to your HR department or higher-ups. Don't be shy to seek clarity on what's considered appropriate within your organization. Their guidance can help you navigate the often murky waters of business casual attire.
The Ultimate Business Casual Wardrobe
A smart trick to differentiate between casual and formal items lies in the details. The more intricate the item, the more casual it tends to be. For instance, a dress shirt with minimal detailing leans more formal. Alternatively, a men's shirt with patterns or texture ventures into casual territory. Remember, trendier pieces usually align with casual wear, so don't be afraid to experiment with fashion-forward choices.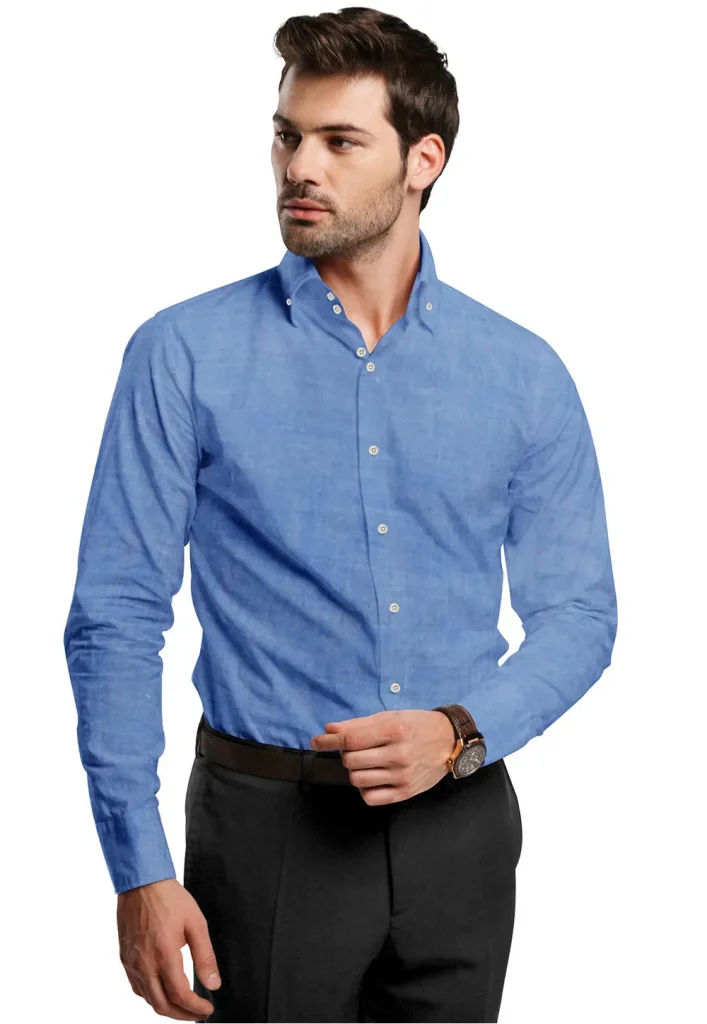 Your journey towards mastering business casual begins with putting together the perfect wardrobe. Let's look into this comprehensive wardrobe guide that covers all seasons.
Neutral Beginnings
Neutral colors are your BFFs in the business casual world. Start with versatile colors like navy, gray, beige, and white. These shades not only provide a sophisticated base but also make mixing and matching easier.
Unbuttoning the Confusion
A button-down shirt is actually more casual, featuring those collar points you can button down. These shirts are perfect for business casual settings, as they seamlessly balance formal and casual vibes.
Finding the Middle Ground
Embrace tailored wool trousers for a polished look, while jeans bring a dash of relaxed charm. For the perfect balance, invest in chinos – neither too formal nor too laid-back. These are just right for any business casual occasion.
Loafers take the Crown
Their versatility allows them to effortlessly transition from professional meetings to casual gatherings. Choose a classic pair in brown or black to seamlessly complement your business casual outfits.
The Dos and Don'ts of Business Casual Attire
Are you ready to have some fun with the dos and don'ts of business casual fashion? Let's go!
Don't: T-Shirts
Dos: Polo Shirts
Switch the basic tee with a polished polo shirt. It's the classic middle ground between a casual tee and a formal dress shirt.
Don't: Hoodies
Dos: Half-Zip Sweater
Elevate your look with a half-zip sweater instead of a hoodie. It's cozy yet sophisticated, making it a perfect choice for chilly offices.
Don't: Fleece Vest
Dos: Jacket
Consider a sleek jacket instead of a fleece vest. It adds classiness while keeping you warm.
Don't: The Gingham Shirt
Dos: Striped Shirt
Step away from the gingham and embrace the timeless allure of a striped shirt. It adds a dash of elegance to your ensemble.
Masterful Combos for Various Occasions
Now that you've built a versatile wardrobe, let's explore some stylish combinations for different scenarios:
Casual Fridays: Sport a sports coat with a chic T-shirt and chinos. It's the perfect amalgamation of casual and professional.
Nehru Chic: Flaunt a Nehru jacket over a button-down shirt paired with chinos or dress pants. This combination brings a unique twist to business casual.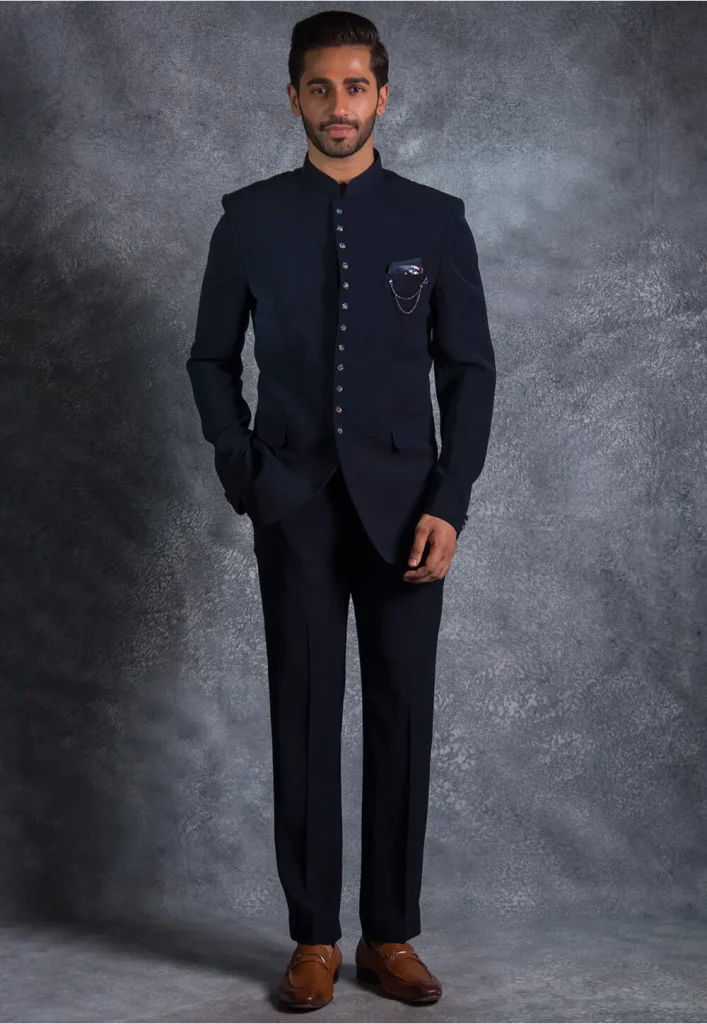 No Jacket, No Problem: Pair a button-down shirt with dress pants, a smart belt, and a stylish watch. The absence of a jacket doesn't mean compromising on style.
Conclusion
With this informative guide, you're all set to conquer the world of men's business casual style. Remember, it's all about balance – mixing tailored pieces with relaxed essentials to curate an ensemble that's exclusively you. So go forth, gentlemen, and make a stylish statement that says, "I mean business, but I also know how to have fun with fashion!