The beautiful bond that transcends distance, time, and trends, Friendship, is a connection that goes beyond words, where laughter echoes louder than any conversation. And what better way to celebrate this bond than by twinning with your bestie? Imagine this: you and your BFF, striding down the street, turning heads and creating memories that will last a lifetime. The power of twinning is not just in the outfits you choose; it's in the shared joy, the camaraderie, and the sheer fun of being in sync with your best friend.
Floral Frenzy: Blooms for Besties
Nothing screams 'spring is in the air' like a beautiful floral pattern. Imagine the two of you strolling through a park, surrounded by the vibrant hues of blossoms, both natural and stitched onto your outfits. Floral twinning is a classic choice that brings a fresh element to your ensemble. Whether it's a flowy dress, a jumpsuit, or even coordinated tops and skirts, the floral frenzy is a classic way to express your shared love for all things bright and beautiful.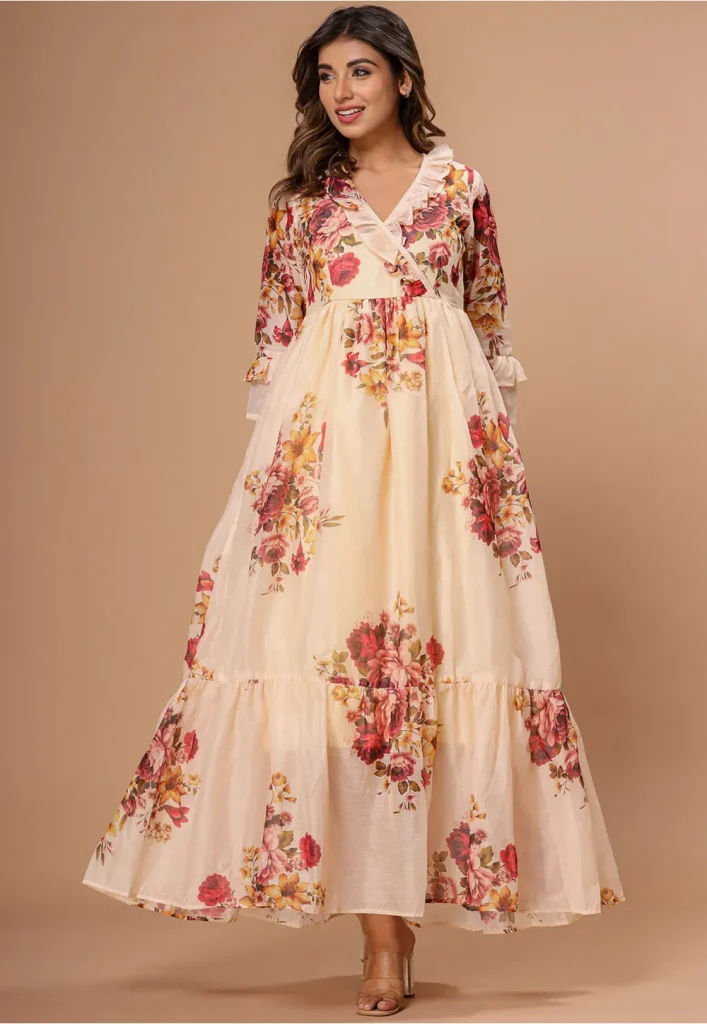 Time Traveling in Palazzo Pants: 1960s Chic
The epitome of 1960s fashion, Palazzo pants, is making a comeback, and what better way to embrace this trend than with your bestie? Picture yourselves grooving to the beat of your favorite retro tunes, clad in wide-legged palazzos that seamlessly capture the essence of the swinging sixties. Choose bold prints, geometric patterns, or even solid colors to make a statement. This twinning choice not only highlights your fashion-forward choices, but also transports you both to a time when style was bold, carefree, and oh-so-chic.
Color Coordination: Syncing Hues, Syncing Hearts
Colors have a language of their own, and when you and your bestie speak the same color palette, magic happens. Coordinate your outfits with shades that complement each other, creating a visually stunning impact. Whether it's a monochromatic marvel or a rainbow of hues, color coordination ensures that you and your bestie are a perfect duo. Picture yourselves at a rooftop brunch, the sun kissing your coordinated outfits, and your friendship radiating through every shade you wear.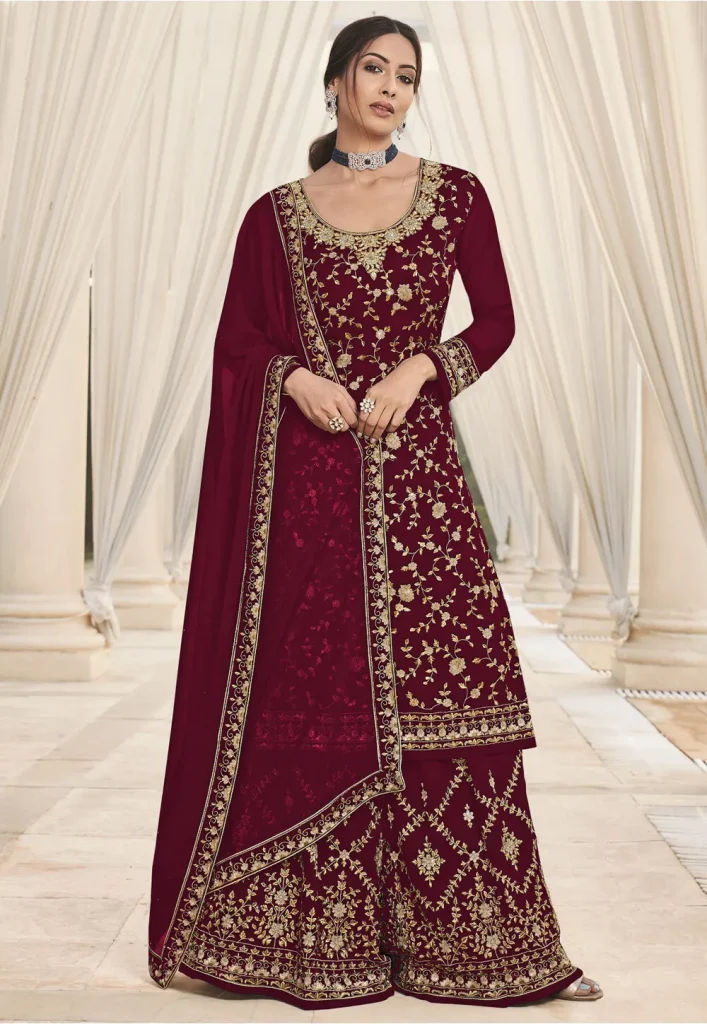 Bollywood Flashback: Rani and Preity Vibes
Remember the iconic duo of Rani Mukherjee and Preity Zinta in "Har Dil Jo Pyar Karega"? Channel that Bollywood magic by picking the same sharara set style from the same color family. Whether it's pastels that exude elegance or bold hues that demand attention, this Bollywood-inspired twinning choice is a nod to the timeless fashion moments created by our favorite on-screen BFFs. Let the silver screen inspire your real-life fashion escapades and create memories that are as cinematic as they are personal.
Coordinated Sets: Two Pieces, One Soul
Co-ord sets are a gift to twinning aficionados. Matching tops and bottoms create a cohesive look that is effortlessly chic. Whether it's a matching skirt and top, shorts and blouse, or even a pair of trousers with a coordinated jacket, co-ord sets are a stylish yet simple way to express your shared sense of fashion. Strut into your favorite coffee shop or a weekend getaway in perfectly matched outfits, turning every moment into a photo-worthy memory.
Accessorize Alike: Jhumkas and Chandbalis Bond
Accessories are the exclamation point of an outfit, and when you and your bestie share the same punctuation, the result is nothing short of spectacular. Choose a signature accessory that both of you adore, like jhumkas or chandbalis. These traditional yet trendy adornments can elevate any outfit, making your twinning game strong. Whether you're headed to a wedding, a festive celebration, or just a casual day out, accessorizing alike adds that extra sparkle to your shared moments.
Ethnic Elegance: Dresses that Celebrate Tradition
Embrace the charm of ethnic dresses and celebrate the diversity of cultures together. Whether it's a flowing Anarkali dress, a chic salwar suit, or a saree draped with finesse, ethnic twinning is a nod to timeless elegance. Choose fabrics, patterns, and colors that resonate with both of you. Attend weddings, cultural events, or simply a night out with the same ethnic grace, turning heads and creating an aura of shared cultural richness.
Final Words
In the world of twinning, the choices are as diverse as the personalities of you and your bestie. The key is not just in the fabric, pattern, or accessory; it's in the joy you share, the laughter that resonates, and the memories you create together. So, the next time you and your bestie decide to paint the town red, remember that your fashion choices are not just about looking good – they're about expressing the incredible connection you share. Cheers to twinning, to friendship, and to the countless memories yet to be created!