"Style is a reflection of your attitude and your personality." – Shawn Ashmore
When we talk about traditional Indian fashion, fancy sarees have always been the epitome of grace and elegance. Available in a wide range of designs, fabrics, and patterns, sarees offer infinite possibilities to unleash your individual style. Whether it's a formal event, a festive celebration, or a casual gathering, a saree can effortlessly enhance your beauty and overall look. In this blog, we will explore the world of sarees and discover the most fashionable saree options for every occasion.
Classic Grace for Formal Affairs
When attending formal affairs like weddings, engagement parties, or corporate events, a classic saree is the perfect choice. Opt for rich silk sarees like Kanchipuram, Banarasi, or Mysore silk, adorned with detailed zari work or luxurious embellishments. These sarees not only add a dash of royalty to your ensemble but also make a grand style statement. Pair them with statement jewelry, such as Kundan sets or temple jewelry, to complete your overall appearance.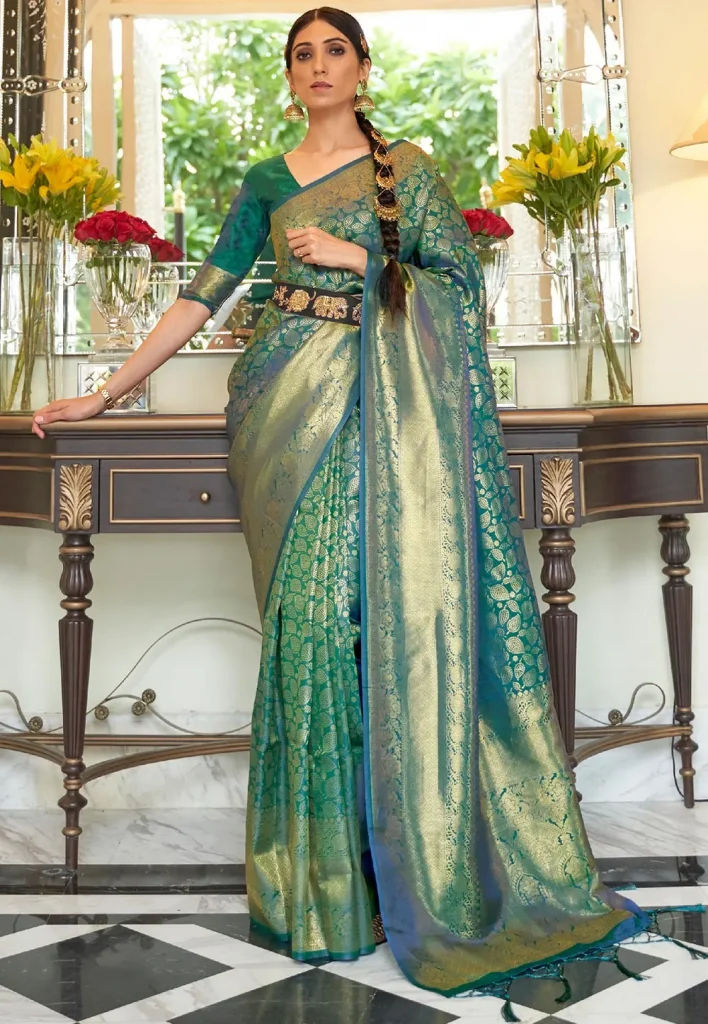 Vibrant and Festive Celebration
Festivals and celebratory occasions call for sarees that reflect joy and vibrancy. Choose sarees in bright colors like red, orange, or royal blue, and explore regional specialties like Bandhani, Leheriya, or Paithani sarees. Featuring captivating patterns, mirror work, or delicate hand embroidery, these sarees bring life and energy to your attire. Elevate your ensemble by complimenting them with traditional jhumkas, bangles, and a statement clutch or potli to embrace the festive vibe.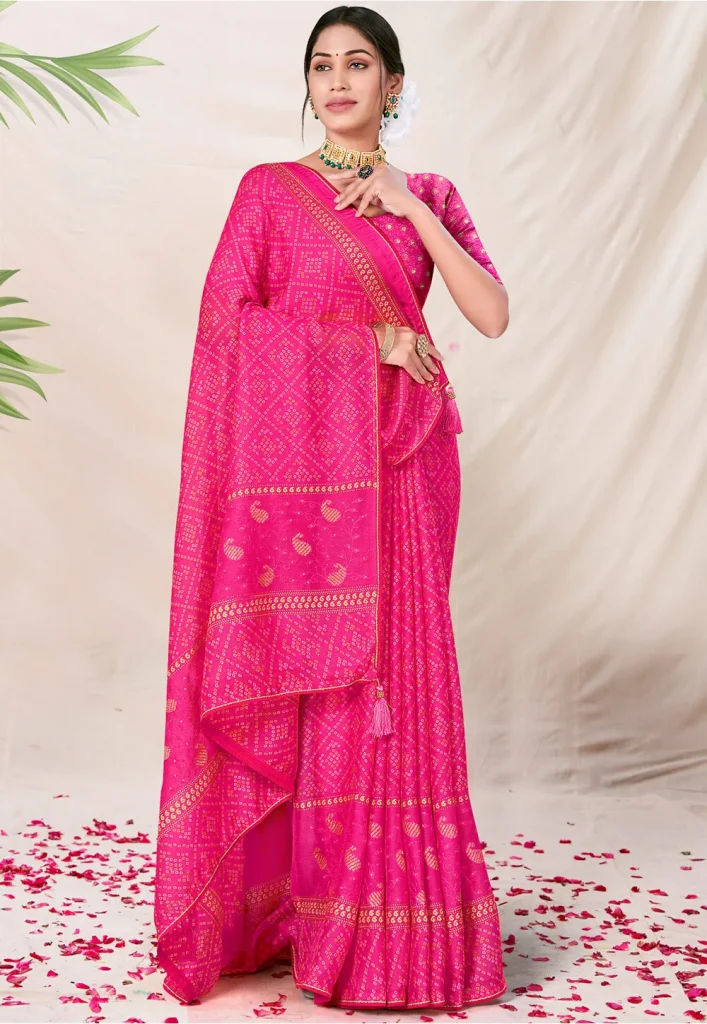 Chic and Contemporary for Casual Events
Always opt for sarees that are comfortable yet stylish for casual events like get-togethers, brunches, or kitty parties. Lightweight fabrics such as chiffon, georgette, or linen sarees are perfect choices for such occasions. Additionally, you can experiment with modern prints like floral, geometric, or abstract patterns and complement them with trendy blouses or crop tops for a contemporary twist. To keep the look effortlessly chic, accessorize your saree with minimalist jewelry such as delicate necklaces or rings.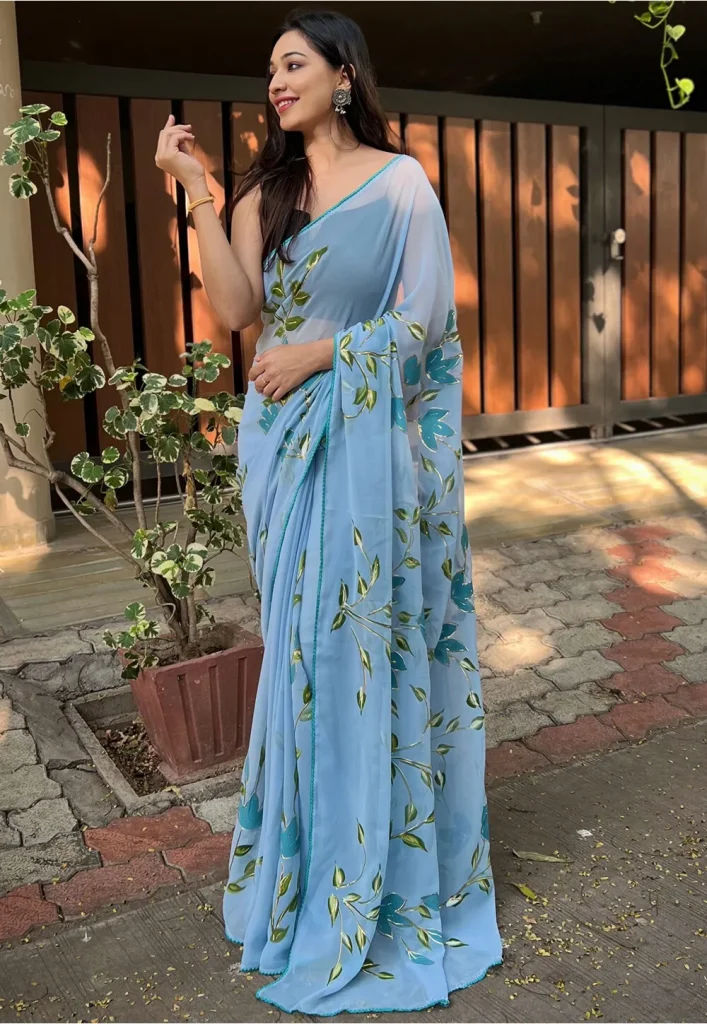 Timeless Elegance for Traditional Ceremonies
Traditional ceremonies demand sarees that symbolize grace and heritage. Explore the timeless elegance of Kantha, Tussar, or Chanderi sarees, which highlight delicate handwoven designs and intricate motifs. These sarees offer a glimpse into our cultural heritage and celebrate the richness of Indian craftsmanship. Amp up your look with traditional gold jewelry, such as jhumkas or temple necklaces, to embrace the grandeur of the occasion.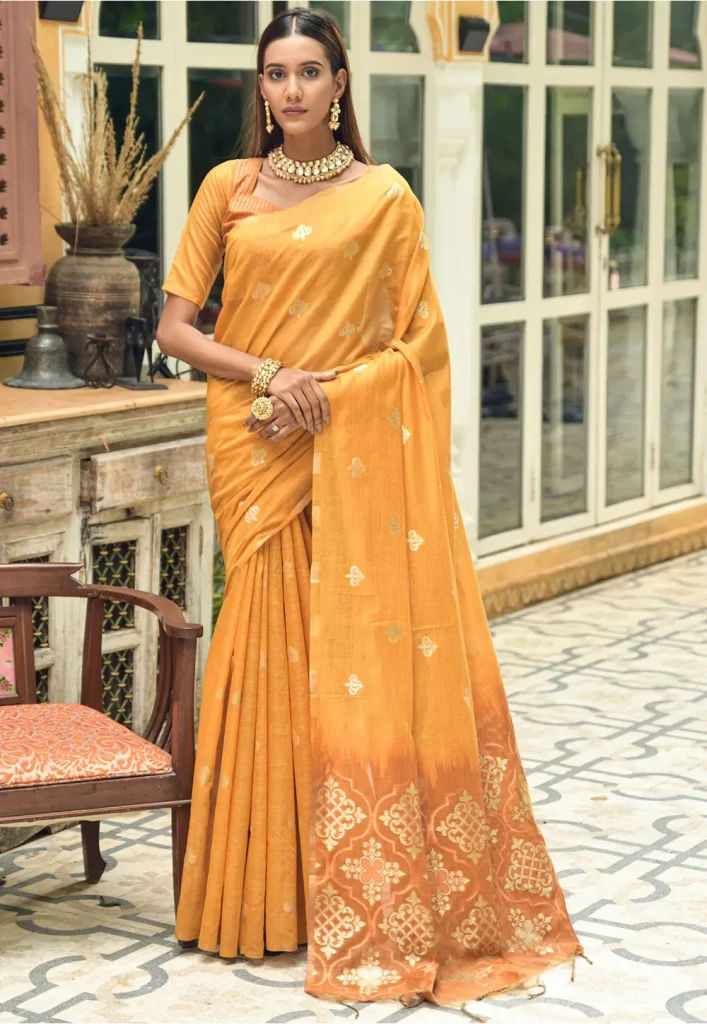 Trendy and Glamorous for Parties
When it comes to parties and special events, it's time to unleash your inner fashionista and embrace the latest trends. Choose sarees that feature contemporary elements like sequins, metallic accents, or ruffles. To add a touch of glitz to your ensemble, opt for embellished net sarees or designer sarees. You can also experiment with avant-garde blouse designs like off-shoulder, halter neck, or backless to make a powerful style statement. Complete your look with statement accessories like chandelier earrings, a stylish clutch, and high heels to be the center of attention at any gathering.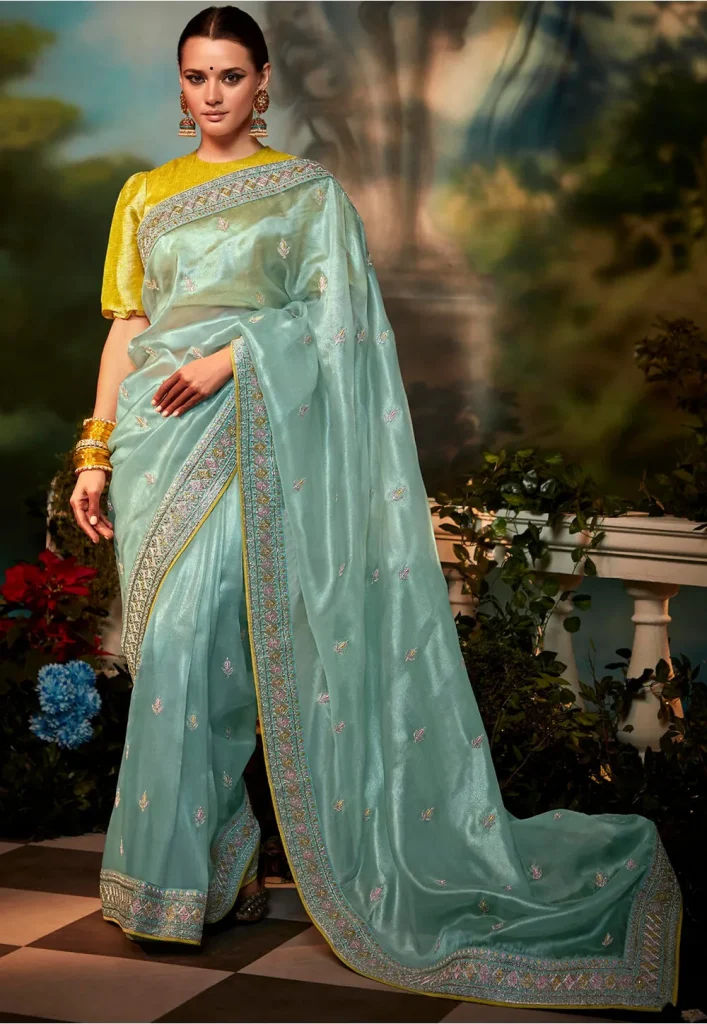 Subtle Sophistication for Formal Office Gatherings
Yes, sarees can be a stylish option for formal office gatherings too! Opt for sarees in muted tones like pastels, greys, or earthy hues for a professional yet graceful look. Choose fabrics like linen, cotton, or silk blends that are comfortable and breathable. The key to maintaining this look is to strike a balance between elegance and professionalism. Pair your saree with a tailored blouse and accessorize with delicate jewelry like a pearl set or a sleek watch.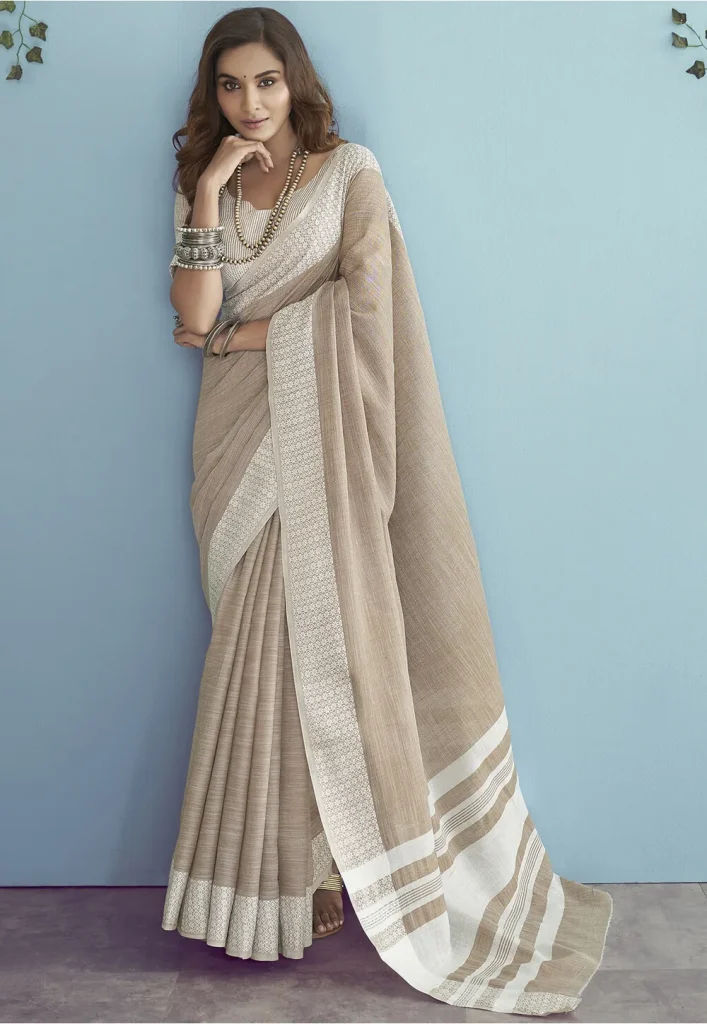 Fusion- Experimenting with Indo-Western Styles
For those looking for a combination of traditional and contemporary styles, Indo-western sarees offer a perfect blend and help create a unique fashion statement. Opt for sarees with modern draping techniques like the pant-style drape or the lehenga style saree, which combine the elegance of a saree with the convenience of Western attire. Play with fabrics like chiffon, georgette, or crepe, and pair them with crop tops, jackets, or even a stylish belt to add a trendy twist. Accessorize with statement pieces like tribal necklaces, bohemian cuffs, or chunky rings to enhance the fusion look.
Conclusion
Unleashing your personal style with sarees is a journey of self-expression and a celebration of the diverse Indian culture. From classic grace to vibrant festivities, chic contemporary fashion to timeless elegance, sarees offer a myriad of options for every occasion. Embrace the versatility of this traditional attire and try out different fabrics, designs, draping styles, and accessories to curate your perfect look. Remember, confidence is the key to carrying any saree with poise. So, go ahead, explore the world of sarees, unleash your unique style, and turn heads on every occasion.