Bollywood has, and has always had, a huge impact on the Indian public. It influences cultural trends and styles in myriad ways, the most obvious of which, of course, is fashion. This is true not just for women but also men as evolving on-screen fashions can impact the current fashion trends for men in a big way.
Some are short-term trends, like the Salman Khan haircut from Tere Naam which was all the rage for a brief period but then petered out. Other styles either influence or are inspired by deep-rooted changes in the Indian ethos. For instance, in the 90s, there was a lot of focus on bringing back the grandeur of traditional Indian clothing back on to the screen. This created the prevalence of bright colors and designs in day to day fashions for men and women.
However as the 2000s started, film-makers like Karan Johar began making movies that were directed towards the upwardly mobile classes who loved their western fashions while also enjoying traditional clothing. With the increasing diversity in films, one can find many edgy and sophisticated styles on-screen today.
In fact Bollywood fashion has changed greatly from the time when men wore either non-descript formals or garish outfits; today, the services of top designers are used to ensure the authenticity and stylishness of Bollywood dresses.
Sherwani
One of the most attractive and frequently seen Bollywood outfits for men is the sherwani. This outfit has of course been around for centuries, but gained popularity as a formal wear outfit during the Independence movement. Of course, the Bollywood suits seen on-screen took this fashion to the next level, using luxurious brocade fabrics and subtle but attractive gold thread embroidery.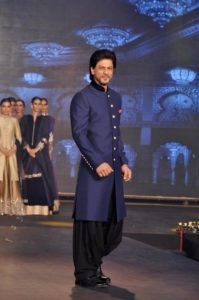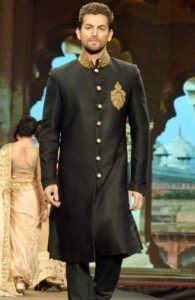 Bollywood Icons in Sherwani (source: pinterest)
They also experimented with new styles including more modern designs and color shades, going beyond the typical cream and gold work style. Darker shades like maroon, black, brown and navy have become popular because of Bollywood men's fashion.
Kurta Pajama
One can't forget the kurta pajama look when discussing Bollywood clothes for men. These outfits have been around for years, though of late they have come back into prominence as designers lean towards more ethnic fashions and styles. Short kurtis which come to the hips were popularized by Shah Rukh Khan.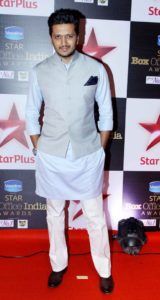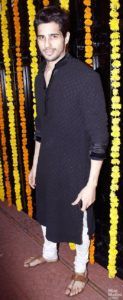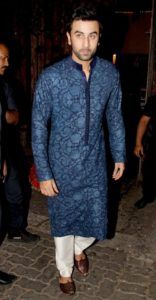 While the longer kurta styles have been worn by many actors on screen. This is one of the favorite Bollywood outfits for men since it provides an instant ethnic connection for the viewer while also allowing a lot of room for incorporating modern trends.
Trends Inspired By Bollywood
In this aspect Bollywood, for men, inspires a lot of experimentation with colors, designs and patterns. It provides confidence to men that clothes don't just have to be functional, they can be decorative too. Sometimes a Bollywood men's costume may transcend mere popularity and even become iconic, in which case they remain popular for many years; an example would be Rajesh Khanna's kurta-trouser combination.
Others like Jeetendra's white pant suit, have gained notoriety and fallen out of fashion, but one never knows when vintage styles come back into prominence.
When it comes to fashion, Bollywood is often the trend-setter in terms of design and cut. Bollywood men's clothing also experiments with more unconventional cuts which then gain a wide-spread popularity amongst people.
For instance, Akshaye Kumar played the role of a Punjabi lad in multiple movies like Singh is King and Namastey London, where he paired up Paithani kurtas with jeans. These kurtas came with more wide open neckline than usual and were made of loose, airy materials which were quite comfortable. In fact one of the most famous bollywood costumes for men from recent years is the black sherwani embroidered with silver thread eagles worn by Akshay Kumar.
Indo western fashions have also found a really strong resonance with the Indian public mainly due to the many times actors have worn them on-screen. Men's Bollywood clothing like Nehru jackets and Indian print shirts have become immensely popular with the Indian public. In fact one can find a wide range of shirts, suits and t-shirts with ethnic motifs inspired by Bollywood men's fashion trends.
Trends
Many Bollywood clothes men might like to wear tend to be designer items with elaborate and expensive designs. Items like the dramatically colored sherwanis should be reserved for special occasions like a wedding, festival or ceremony. One ethnic trend inspired by Bollywood stars, both on and off-screen, is to pair up sherwanis and kurtas with mojaris and embroidered jutis.
In terms of a casual wear wardrobe, printed shirts with subtle but attractive patterns will pair well with ethnic style Indian stoles. Finally, no sherwani look is complete without an Indian dupatta; these thin stoles can be added to kurtas as well for a funky ethnic vibe.