If you had to name one outfit that never fails to make a lasting impression at any festive occasion or wedding, what would it be? We are sure that many of you would answer "Lehenga Choli" and we couldn't agree more. Cheers to stunning Lehengas!
Renowned for their exquisite beauty and timeless appeal, elegant lehenga cholis have become a staple choice for women seeking elegance and grace during celebratory occasions. In this blog, we will unveil 10 compelling reasons why a lehenga is your best friend for festivals and weddings.
Exudes a Majestic and Regal Look
Wearing a lehenga instantly transforms your appearance into that of a royal princess. The lavish fabrics, intricate embroidery, and flowing silhouette exude a sense of grandeur that captures everyone's attention. Whether it's a traditional festival or a wedding, a lehenga can turn your events into grand affairs.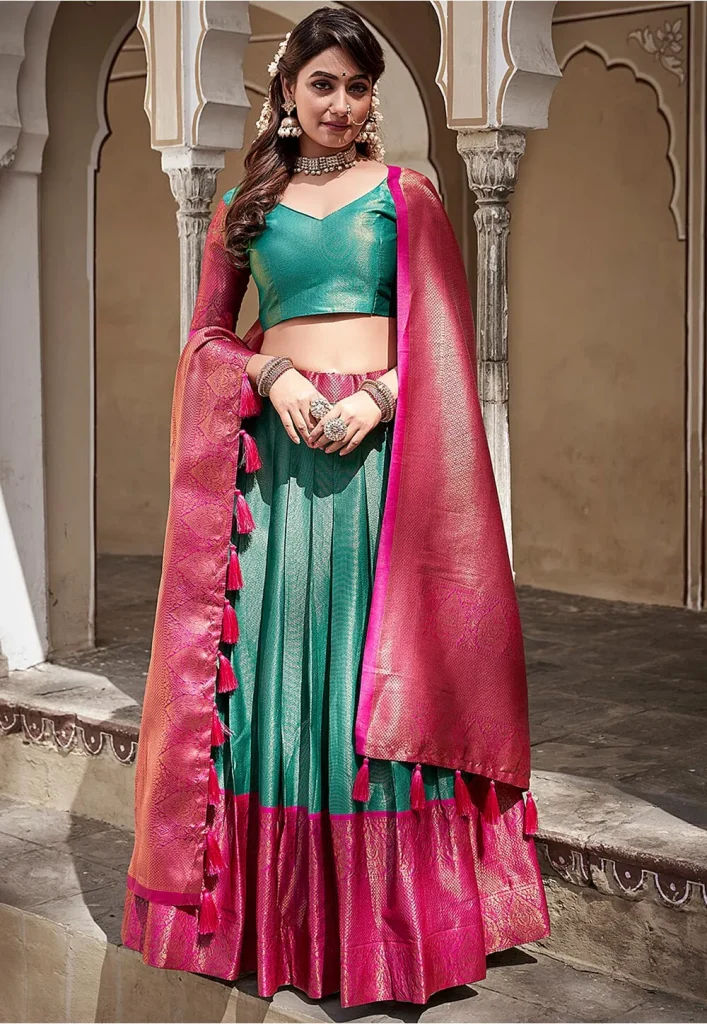 Caters to Diverse Style Preferences
When it comes to lehenga designs, one is sure to be spoiled for choice as they come in a variety of styles. From modern patterns to handcrafted traditional motifs, there's a lehenga for every style. Whether you prefer classic elegance or modern flair, you can find a design that perfectly suits your personality and the occasion.
Stunning Spectrum of Hues to Choose From
Whether you choose bold colors, delicate pastels, or deep jewel tones, you can find a lehenga that flatters your skin tone and adds a touch of radiance to your look. With a plethora of color combinations available, you can create a unique and striking outfit.
Adds an Element of Drama and Grace
Want to add some drama to your stunning lehenga? The answer is to play with your dupatta. You can drape it in various ways, creating different looks and enhancing the overall appeal of the outfit. Whether you prefer a classic drape or a trendy shoulder drape, the dupatta allows you to experiment and create your unique style.
Offers Comfort and Ease of Movement
Despite its majestic appearance, a lehenga is comfortable and easy to move in. The skirt-like silhouette allows you to dance, swirl, and enjoy the festivities without feeling constrained. Also, the lightweight materials and well-designed workmanship ensure that you can revel in the celebrations all day long.
Additional Read: The Grand Indian Bridal Lehengas
Ability to Mix and Match
One of the key benefits of this stunning outfit is its ability to be seamlessly mixed and matched with various blouse designs, dupatta drapes, and accessories. By combining different elements, you can create a variety of stylish looks. The versatility of the lehenga makes it a versatile outfit to invest in for various occasions.
Holds Traditional and Cultural Significance
In many parts of India, the lehenga holds deep-rooted traditional and cultural significance. It represents the rich heritage and craftsmanship of the country. Wearing a lehenga not only showcases your style but also pays homage to the cultural traditions and customs associated with festivals and weddings.
Apt for Every Occasion 
Lehenga is the perfect choice for any occasion. With its timeless charm and versatility, it effortlessly enhances your style and makes a statement. The wide range of designs and colors available ensures that you can find the perfect lehenga choli to suit any event. It's flowing silhouette and intricate detailing exude elegance, leaving a lasting impression wherever you go.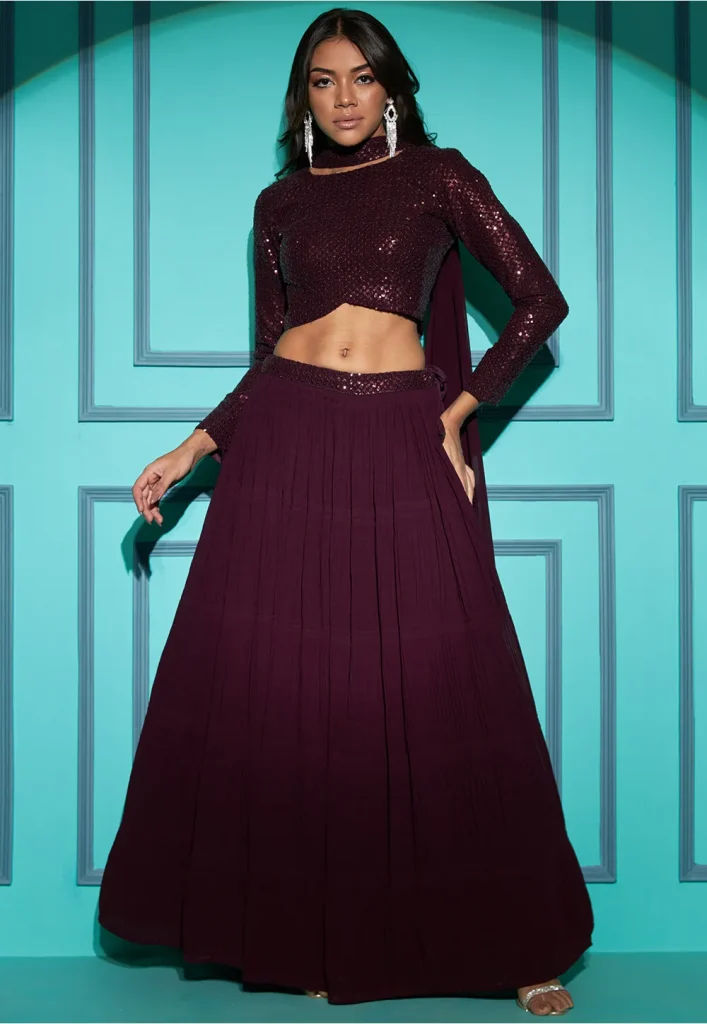 Ideal for Every Body Type
Lehenga enhances your body shape by creating the illusion of a smaller waist and accentuating your natural curves. The flared skirt creates an hourglass figure, while the fitted choli highlights your upper body. Whether you have an athletic build or a curvy figure, the lehenga can be tailored to flatter your body shape.
Becomes a Part of Your Cherished Moments
The stunning bridal lehenga, often adorned with elaborate details and intricate embellishments, becomes a prized possession with sentimental value over time. From festive dances to heartfelt moments shared with loved ones, a lehenga becomes a part of your treasured memories. Every time you wear it, you are reminded of those memorable times and the happiness they brought.
A lehenga is undoubtedly a woman's best friend when it comes to festivals and weddings. Its majestic look, versatility of designs, vibrant colors, intricate embroidery, and comfort make it a timeless choice. In addition to reflecting your flair, the lehenga has cultural importance and creates lifelong memories. So, embrace the beauty and elegance of a lehenga for your next festive occasion or wedding celebration, and make a statement that will be remembered for years to come.