Flat 20% Off + 50% Off Stitching & Free Shipping*
Rated
4.3
out of 5 based on 3187 reviews on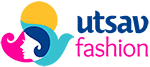 Most Searched Categories
Popular Searches
Popular Collections
Applique Work Apparels
As low as $80.00 Regular Price $100.00

As low as

$109.60

Regular Price

$137.00

As low as $137.60 Regular Price $172.00

As low as $153.60 Regular Price $192.00

As low as $126.40 Regular Price $158.00

As low as $77.60 Regular Price $97.00

As low as $123.20 Regular Price $154.00

As low as $153.60 Regular Price $192.00

As low as $104.80 Regular Price $131.00

As low as

$112.80

Regular Price

$141.00

As low as

$88.80

Regular Price

$111.00

As low as

$140.00

Regular Price

$175.00

As low as

$53.60

Regular Price

$67.00

As low as $91.20 Regular Price $114.00

As low as $87.20 Regular Price $109.00

As low as $94.40 Regular Price $118.00

As low as $91.20 Regular Price $114.00

As low as $91.20 Regular Price $114.00

As low as

$65.60

Regular Price

$82.00

As low as

$92.80

Regular Price

$116.00

As low as

$84.80

Regular Price

$106.00

As low as $117.60 Regular Price $147.00

As low as $80.00 Regular Price $100.00

As low as

$51.20

Regular Price

$64.00
Made To Measure Applique Clothing From India
Fond of ladylike statements? Add a lot of them with our applique Indian clothing. You have globally loved Indian sarees, salwar kameez to Indowestern line. They're designed and tailored in India. Detailed with perfection, these outfits are ideal for your formal and informal looks.
Exclusively Curated Applique Work Dresses
There are more than 1200 outfits for women, men and kids. They're utterly trendy and marked for attention to detail. If you get it customized, you enjoy our bespoke tailoring by our Indian tailors. If you are on budget shopping? Make the most of our sales and promotions, save big and add applique masterpieces to your closet.
Add a flair to your casual look with an
applique saree
. Pick from our vast collection ranging from handloom, printed, embroidered, half half, or
ombre sarees
. Find your ideal fabric from chanderi, cotton, georgette, chiffon, brocade, and silk. To complement your drape, select a matching pair of earrings and a bangle set.
Our
applique lehengas
make for a grand ensemble. They're exquisitely decorated with a blend of applique, sequins, stones, and resham embroidery. Choose an ideal lehenga for your shape and size. If you are tall and slender, go for circular lehengas graced with heavy and bold embroideries. While, petites must go for applique embroidered flared or
A-Line lehengas
. To make your attire grander, take your pick from our traditional line of jewelry, such as kundan sets, maathapathi, maangtikas and more.
Read More